Politics
More Match Of The Day Team Members Pull Out Of This Week's Show In Solidarity With Gary Lineker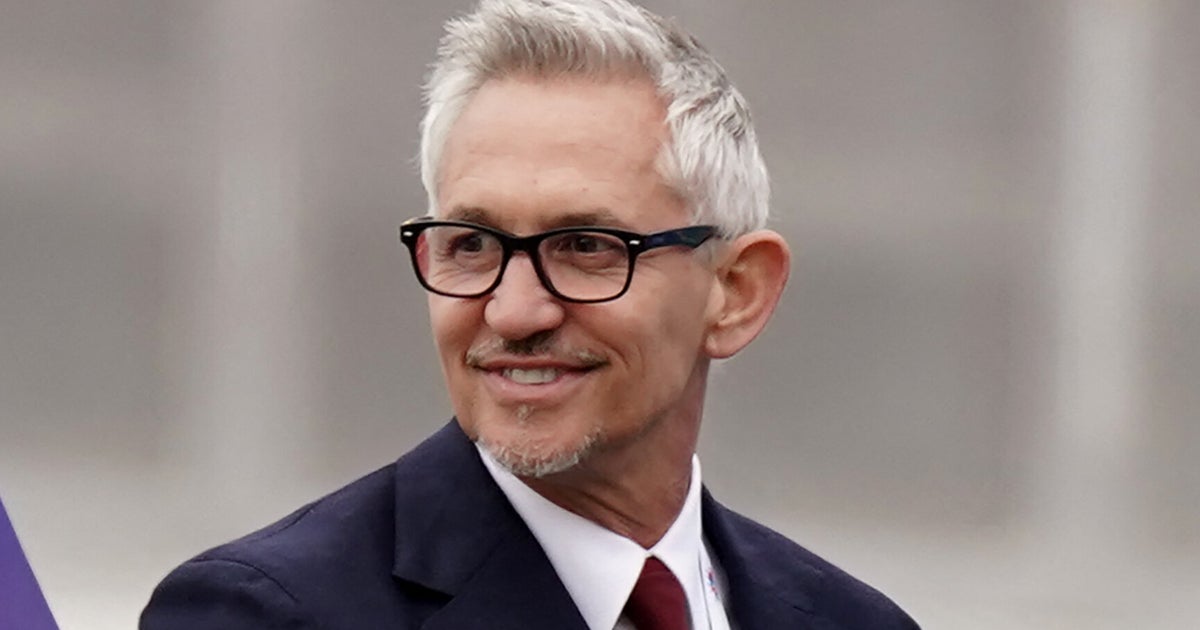 More members of the Match Of The Day team have announced they will not be involved in this weekend's broadcast, in solidarity with Gary Lineker.
Following the announcement, fellow MOTD presenters including Ian Wright and Alan Shearer said they would also not be appearing, as a show of support for their colleague.
While a BBC spokesperson later said the show will "focus on match action without studio presentation or punditry", it's now been revealed that Match Of The Day's commentating team have also pulled out of this weekend's show.
In a joint statement released on Friday night, commentators including Steve Wilson, Conor McNamara, Robyn Rowen and Steven Wyeth said: "As commentators on MOTD, we have decided to step down from tomorrow night's broadcast.
"We are comforted that football fans who want to watch their teams should still be able to do so, as management can use World Feed commentary if they wish.
"However, in the circumstances, we do not feel it would be appropriate to take part in the programme."
In a statement confirming that Lineker would be stepping back from the programme, a BBC spokesperson said: "The BBC has been in extensive discussions with Gary and his team in recent days. We have said that we consider his recent social media activity to be a breach of our guidelines.
"The BBC has decided that he will step back from presenting Match of the Day until we've got an agreed and clear position on his use of social media.
"When it comes to leading our football and sports coverage, Gary is second to none. We have never said that Gary should be an opinion free zone, or that he can't have a view on issues that matter to him, but we have said that he should keep well away from taking sides on party political issues or political controversies."
BBC director-general Tim Davie warned staff about their use of social media when he took on the role at the end of 2020, and guidelines around social media use have since been updated.
Staff members at the corporation were told they needed to follow editorial guidelines and editorial oversight in the same way as when doing official BBC content.
However, Lineker is a freelance broadcaster for the BBC, not a permanent member of staff, and is not responsible for news or political content.
Lineker previously said he did not fear suspension from the BBC standing by his condemnation of plans to stop migrant boats crossing the Channel, and insisted he would "continue to speak up" on the subject.
His earlier comments faced criticism from members of the Tory party, including the home secretary.
A spokesperson for prime minister Rishi Sunak also said: "It's obviously disappointing to see someone whose salary is funded by hard-working British (licence-fee) payers using that kind of rhetoric and seemingly dismissing their legitimate concerns that they have about small boats crossings and illegal migration."