Politics
New Star-Studded Reality Show The Activist Outrages People On Twitter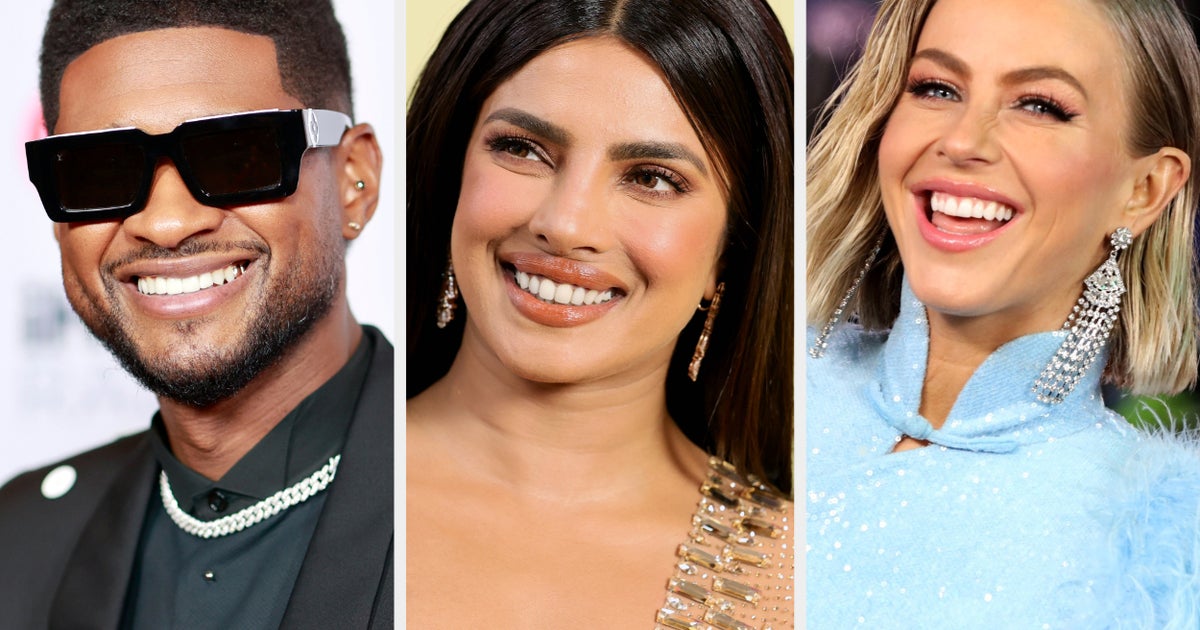 Getty Images

From left to right: Usher, Priyanka Chopra, Julianne Hough. 
The announcement of a new competition series called The Activist has caused a lot of controversy on social media.
The five-week competition series to be shown on the US network CBS has been produced by Global Citizen and will be co-hosted by Usher, Priyanka Chopra Jonas and Julianne Hough.
It will feature six activists competing against each other to promote health, educational or environmental causes, the network's press release stated. It's set to air at the end of October. 
"The activists will compete in missions, media stunts, digital campaigns and community events aimed at garnering the attention of the world's most powerful decision-makers, demanding action, now," the release said.
While CBS is billing The Activist as a series that will "make you want to get up and change the world," Twitter users are denouncing the premise of the show, accusing the series of exploiting and profiting off activism.
Many criticised the series for framing philanthropy and activism as competitive and performative endeavours. 
This is so YUCK!!! Everything activism shouldn't be: performative and competitive.

— Kaci Y. Patterson, MBA (@kypatterson_sgs) September 9, 2021
Ah yes, love to see people compete over whether we should educate children, or stop polluting. Very cool and good.

— Pete (@PeteGeeKay) September 9, 2021
soooo The Voice but like for the climate crisis… got it got it

— Rina "pillow scream" Espiritu (@rinabang) September 9, 2021
"We're gonna need to pick up the pace, people! WORLD SAVING is on our hands!!!!" -me yelling at the preteen sweatshop workers making merch for CBS's upcoming series 'The Activist'

— broti gupta (@BrotiGupta) September 9, 2021
So, @CBS decided to take what I do to help the world, turn it into a competition, add celebrities, and pit charity against charity for viewership ratings.

…wow

Usher, Priyanka Chopra & Julianne Hough Set For 'The Activist', CBS Competition Serieshttps://t.co/QTZxGlmkS6

— Steven Spohn (Spawn) (@stevenspohn) September 9, 2021
The choice of hosts has also come under criticism online. Priyanka Chopra has come under pressure in the past for encouraging war in the India-Pakistan conflict, Julianne Hough has previously had to apologise for wearing blackface and Usher has faced his own controversies too.
Participants' success on "The Activist" will be measured by online engagement, social metrics and input from the hosts. Their ultimate goal will be to advance to the G-20 summit in Rome this year to secure "funding and invaluable awareness for their causes," according to CBS's release. The winner, crowned "The Activist," will be revealed in the final episode. 
A spokesperson from Global Citizen said, "This is not a reality show to trivialise activism. On the contrary, our aim is to support activists everywhere, show the ingenuity and dedication they put into their work, and amplify their causes to an even wider audience."