Politics
Nicola Sturgeon Did Not Break Ministerial Code, Independent Inquiry Finds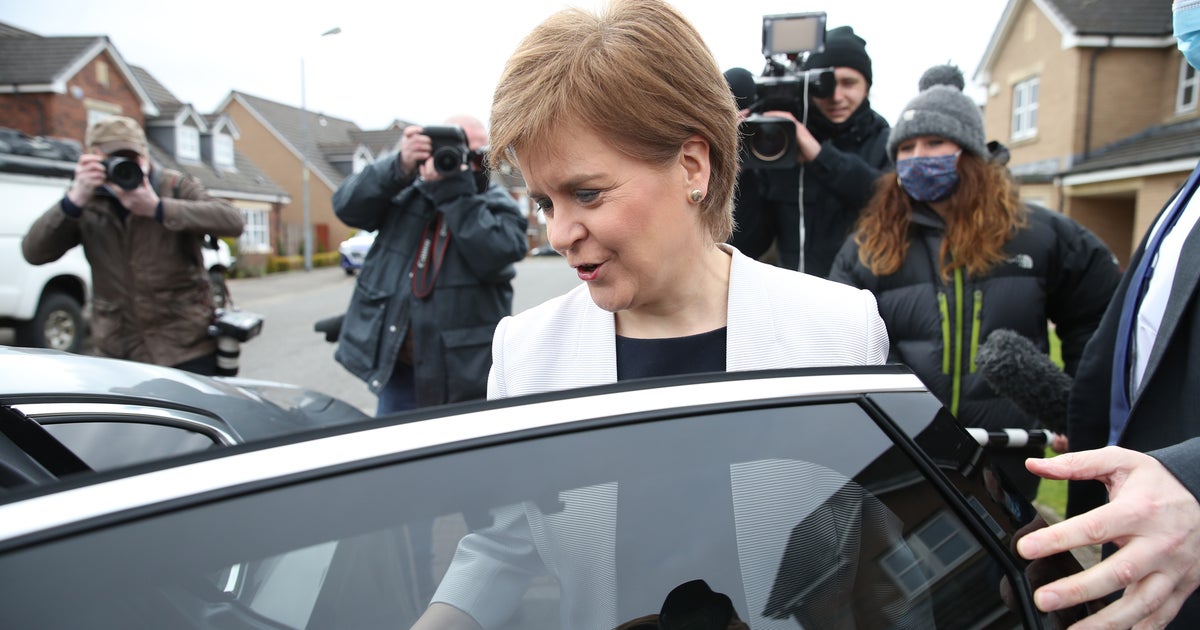 Andrew MilliganPA

First Minister of Scotland, Nicola Sturgeon, leaves her home in Glasgow. Picture date: Monday March 22, 2021.
Nicola Sturgeon did not break the ministerial code, an independent inquiry into her conduct during the Alex Salmond investigation has found. 
A report by James Hamilton QC, published on Monday, found the SNP leader did not breach the rules during the Scottish government investigation into complaints of sex harassment made against her predecessor.
But the first minister of Scotland is nonetheless preparing to fight for her political future this week. 
The FM will face a confidence vote in the Scottish Parliament on Tuesday. On the same day, a separate Holyrood committee report into the scandal will be made public, with leaked reports suggesting it will conclude Sturgeon misled MSPs over a meeting with Salmond during the probe.
Salmond was acquitted of sex offence charges at a criminal trial but a judicial review of the Scottish government process found the investigation had been botched.
Scottish Conservative leader Douglas Ross has repeated calls for the FM to stand down, urging her to "go now, before you do any more damage".
He tweeted: "Nicola Sturgeon promised to 'respect the decisions' of both inquiries that report this week. But the evidence against her is already overwhelming.
"Only Alex Salmond acted worse as first minister. So I say directly to @NicolaSturgeon – go now, before you do any more damage."
This is a breaking news story and will be updated. Follow HuffPost UK on Twitter here, and on Facebook here.