Politics
No.10 Says Brits Should Not Fight Russian Troops In Ukraine After Liz Truss Encouraged It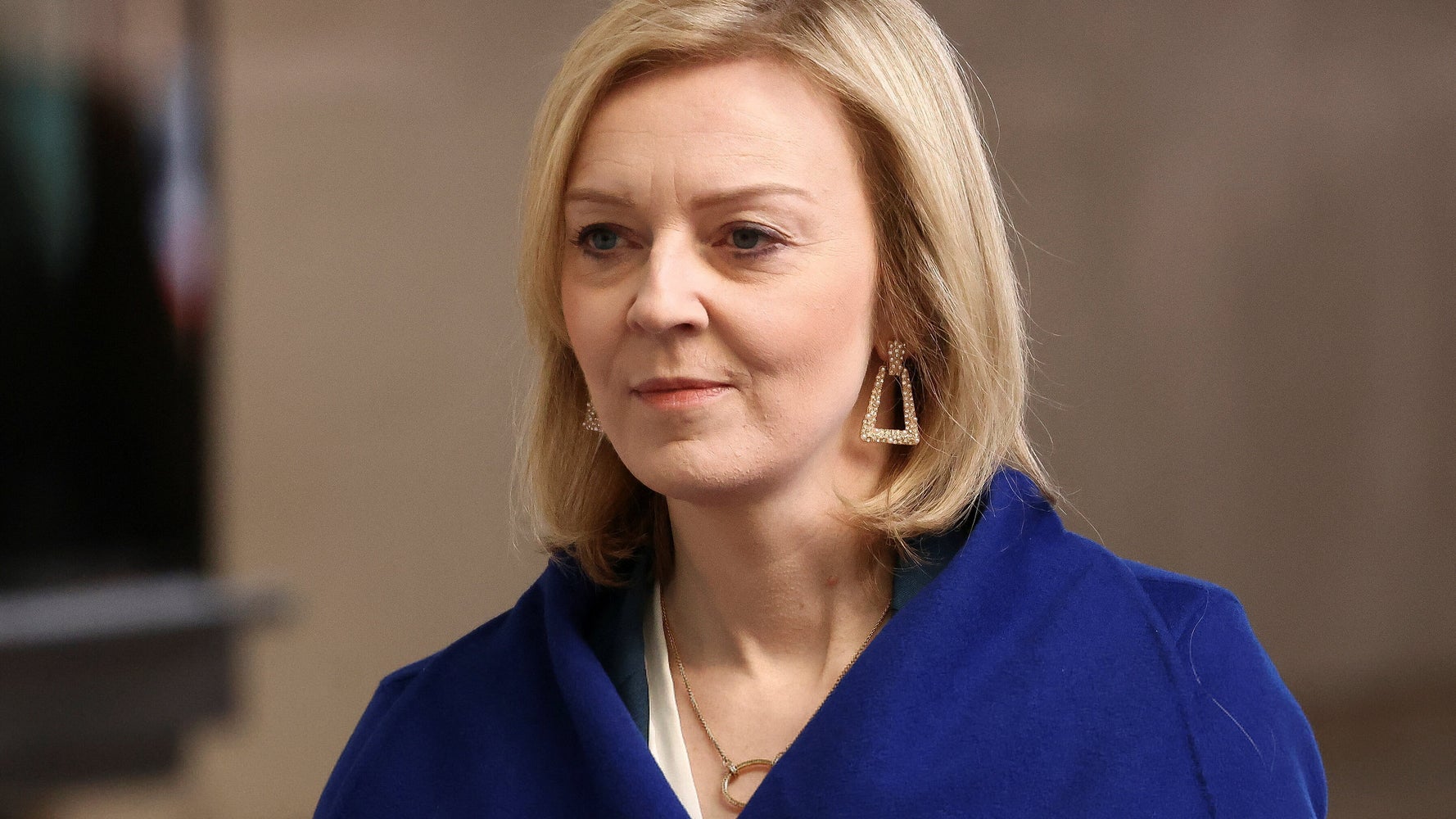 No.10 has slapped down Liz Truss' suggestion that the government backed Brits travelling to Ukraine to right Russian troops.
The foreign secretary told the BBC's Sunday Morning show she "absolutely" was in favour of British nationals joining the war.
"If people want to support that struggle I would support them in doing that," she said.
But asked on Monday if Downing Street agreed, Boris Johnson's spokesperson said people should stay away from the warzone.
"We fully recognise the strength of feeling of British people wanting to support the Ukrainians following the Russian invasion," the spokesperson said.
"There is advice on travelling to Ukraine and we currently advise against travel to Ukraine."
The spokesperson added: "We think the best way we can help Ukraine right now is by ensuring Putin fails.
"There are a number of ways Brits can show their support for that, and the Ukrainian embassy in London is putting out information about how British can support."
Earlier, defence secretary Ben Wallace also urged British nationals to stay away from the conflict.
"Unless you are properly trained, there are better ways to contribute to the security of Ukraine," he said.
"If you're a UK citizen and you're keen you help, come and join the Armed Forces."
"Our Armed Forces are contributing in a proper way. If you're keen to help, come and join our Armed Forces there are lots of ways to help."
It came as the Kremlin said "absolutely unacceptable" comments from Truss had led to Russia putting its nuclear deterrent on high alert.
"Statements were made by various representatives at various levels on possible altercations or even collisions and clashes between Nato and Russia," Kremlin spokesman Dmitry Peskov told a press briefing, the Interfax news agency reported.
"We believe that such statements are absolutely unacceptable. I would not call the authors of these statements by name, although it was the British foreign minister."
But it was not immediately clear what statements Russia was referring to.