Politics
'Of Course I'm Sorry' – A Cabinet Minister Finally Apologises Over Damning Covid Report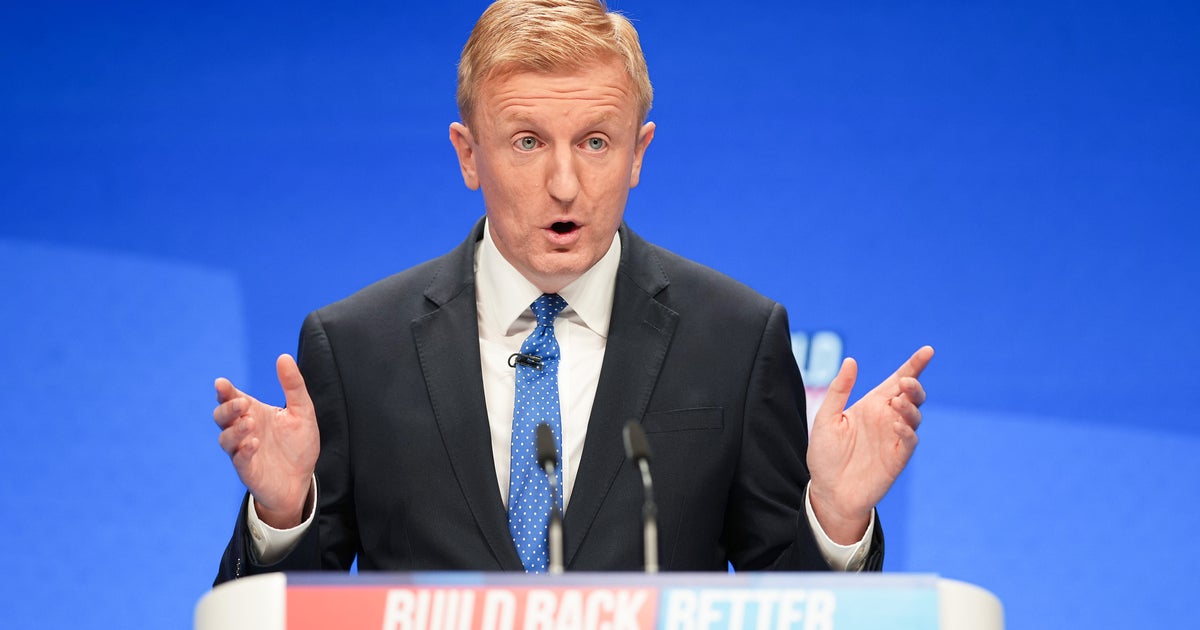 Christopher Furlong via Getty Images

Co-chairman of the Conservative Party Oliver Dowden 
A cabinet minister has finally said "sorry" over a damning covid report after his colleague repeatedly declined to apologise. 
Conservative Party co-chairman Oliver Dowden apologised and said the government would "of course" have done some things differently with hindsight. 
It comes after an inquiry by MPs found thousands of lives were lost due to delays and mistakes made at the start of the pandemic by ministers and scientific advisers.
Despite the findings, the Chancellor of the Duchy of Lancaster Stephen Barclay took part in a series of excruciating media interviews on Tuesday in which he refused to apologise. 
Taking a more conciliatory tone this morning, Dowden told Sky News: "Of course I'm sorry, as the Prime Minister is sorry.
"I was just listening to the sort of experiences yesterday of those bereaved families and that kind of terrible loss that they have suffered.
"We are sorry for the loses that all those families have suffered. This was an unprecedented crisis – a once in 100 years event.
"There isn't some perfect rule book that we could follow, we were having to adapt and move very quickly and of course we would do some things differently with hindsight."
When asked to apologise yesterday, Barclay said: "Well, no, we followed the scientific advice, we protected the NHS, we took the decisions based on the evidence before us."
The report released on Tuesday found many thousands of care home residents died needlessly in the pandemic.
It said the losses in care homes were among the highest in Europe – and could have been prevented. Instead, the elderly were an "afterthought".
The cross party group of MPs also said ministers were blinded by "groupthink" among scientific advisers and slammed the "chaotic" performance of the £37billion test and trace system.
The MPs said early decisions on lockdowns and social distancing rank as "one of the most important public health failures the United Kingdom has ever experienced".
The report also criticised "light touch" border controls when it was evident cases were coming from abroad.
The joint report by the health and science committees of the House of Commons did outline some successes – in particular the vaccination programme.
It described the whole approach to vaccines as "one of the most effective initiatives in UK history".