Politics
Phillip Schofield Divides Opinion With 'Dyslexia' Jibe During Matt Hancock Interview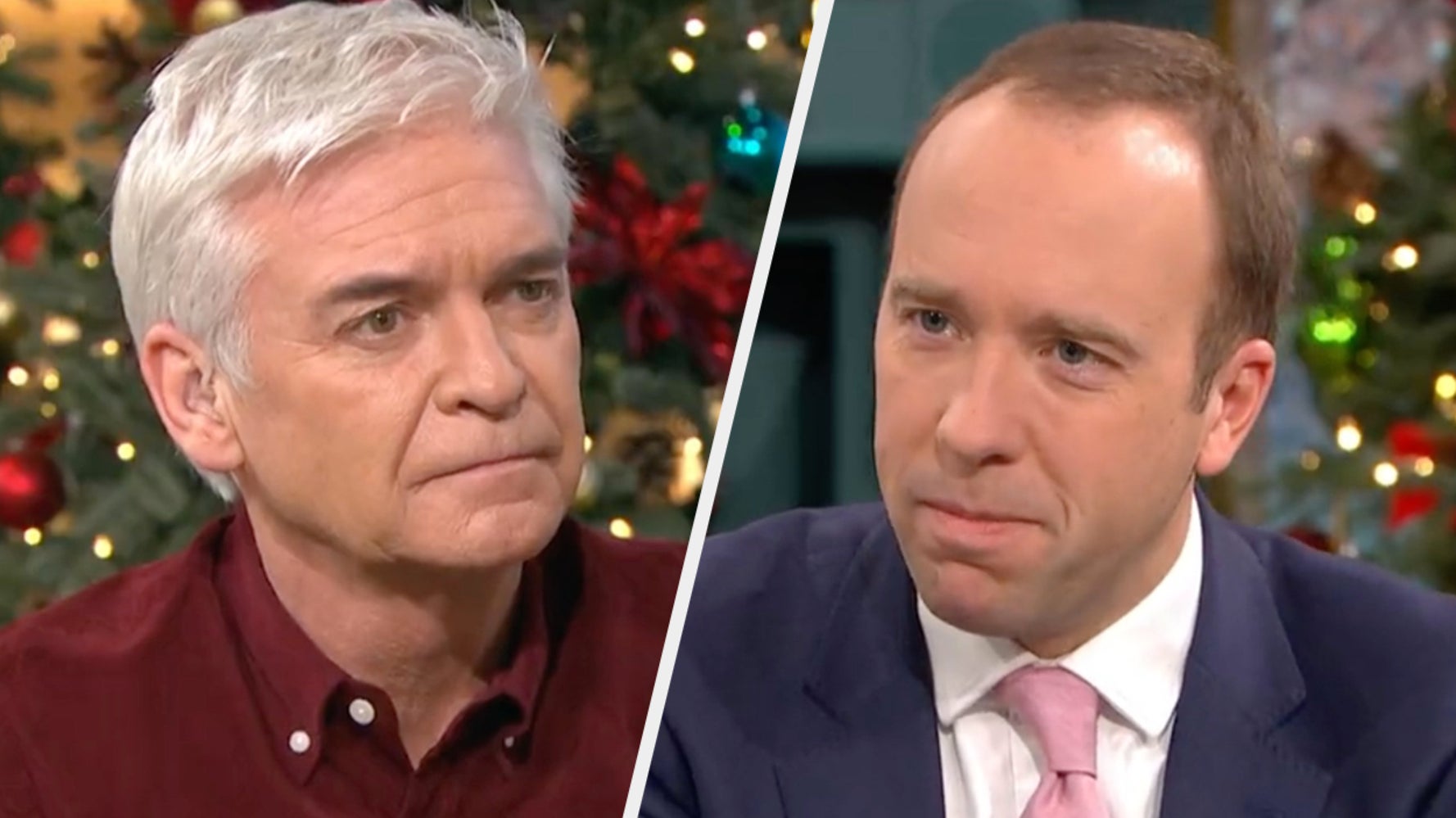 During the live broadcast, Phil and his co-host Holly Willoughby interviewed the MP about his calls for children to be screened for dyslexia – a condition Hancock was diagnosed with during his time at university – before they start secondary school.
However, the presenter couldn't resist a dig at the scandal Hancock found himself in over the summer, when he was pictured kissing an aide in his office, breaking social distancing measures in the process.
Putting the former cabinet minister on the spot, Phil questioned: "Was it your dyslexia that meant you misread the social distancing rules?"
"No, I can't blame that on dyslexia or anything else," Hancock stated. "In fact, I am not asking for any special favours because I am dyslexic.
"In politics I have got some things to offer. In that case, that was a mistake and I have apologised for it."
He added: "It was a failure of leadership because I came on shows like this and asked people to do things and I didn't follow the those rules myself."
When asked whether he thought his successor Sajid Javid was doing a better job than him, Hancock said: "Who knows? Because there's so many uncertainties and new things hitting us like the new Omicron variant, but I think he's doing a great job.
"But, you know, in those jobs, the pressures are big but that's no excuse. It was a failure of leadership on my part and I've apologised for that."
Phillip's comment proved divisive on social media, with some praising the daytime host for grilling Hancock about the incident, while others suggested he was making light of the learning difficulty:
HuffPost UK has contacted ITV for comment.
Matt Hancock resigned from his position as health secretary in June, after photos of him kissing his aide were published in the media.
"And those of us who make these rules have got to stick by them, and that's why I've got to resign."