Politics
Phillip Schofield Takes A Swipe At Piers Morgan Over Good Morning Britain Walk-Off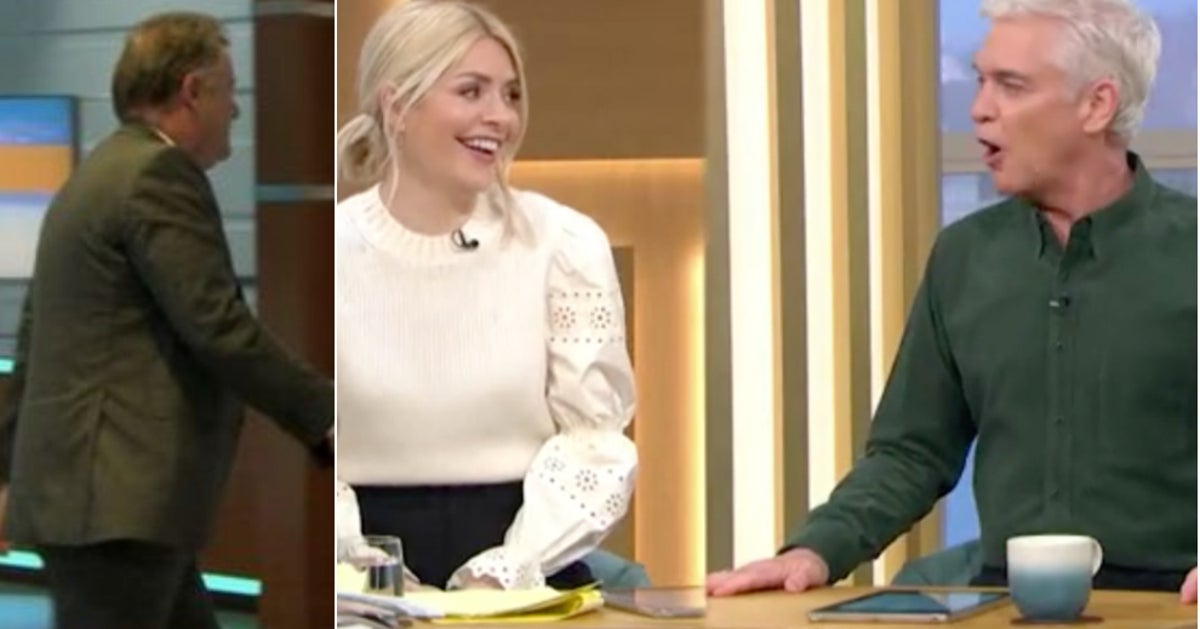 He said to co-host Holly Willoughby: "Careful what you say today. I may get up and I may storm off!"
"Don't you dare," Holly replied. 
"I might get up and go," Phillip said, as Holly then told him: "Well, I'll be very nice to you today!"
Phillip then added: "What a morning, eh?" 
Alex called Piers' behaviour "diabolical" when he walked off the GMB set, as the weather forecaster questioned his repeated criticisms of the Duchess of Sussex, following her recent TV interview with Oprah Winfrey. 
Alex said: "I understand that you don't like Meghan Markle. You've made it so clear, a number of times on this programme. A number of times.
"And I understand that you've got a personal relationship with Meghan Markle and she cut you off, she's entitled to cut you off, if she wants to. Has she said anything about you since she cut you off? I don't think she has. But yet you continue to trash her."
At that moment, Piers told Alex: "OK, I'm done with this," before walking off set, adding: "Sorry no… can't do this."
After Piers left the studio, Alex continued: "I'm sorry but Piers spouts off on a regular basis and we all have to sit there and listen. Six-thirty to seven o'clock yesterday was incredibly hard to watch. Incredibly hard to watch.
"This… he has the ability to come in here and talk from a position where he doesn't fully understand."
ITV chief executive Dame Carolyn McCall confirmed on Tuesday that bosses were in conversation with Piers after he said on Monday's show that he didn't believe Meghan had contemplated suicide during her time in the Royal Family.
Good Morning Britain airs weekdays at 6am on ITV, with This Morning airing at 10am.