Politics
Piers Morgan Reads The Nation's Minds With What He Should Have Tattooed On His Forehead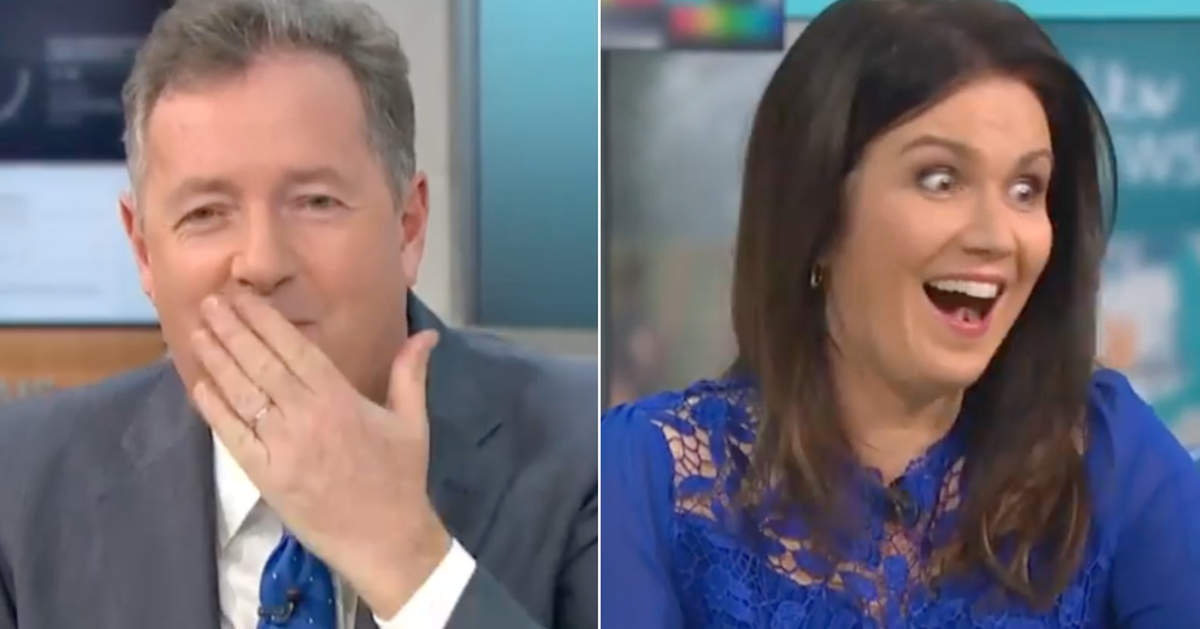 Piers Morgan left Susanna Reid in shock during a live broadcast of Good Morning Britain, when he came up with a rather rude suggestion for a tattoo.
On Wednesday, the presenting duo had a heated debate about whether or not it was appropriate for people in professional positions to have visible tattoos, with Piers reading out a comment from one GMB viewers who claimed he "should have a tattoo live on the show".
"Why? Why would I do that?" Piers questioned. "What would I do? 'Legend' across my forehead?"
"Something else across your forehead," Susanna then suggested, to which Piers responded: "Bell end?"
Clearly remembering he was broadcasting live at seven in the morning, the divisive host let out an abrupt "oh!", while Susanna's face pretty much said it all.
ITV

Piers Morgan and Susanna Reid
As the GMBcrew were heard laughing off screen, she joked: "You said it!"
"I like saying that," Piers said. "Everyone says 'oh it's outrageous!', but they literally call me it all day."
And clearly Susanna wasn't the only one caught off guard by Piers' comment – while some suggested his tattoo idea isn't the worst one he's ever had…
As if Piers Morgan said bellend on Good Morning Britain 😂😂😂

— Naughty Aubergine Ⓥ (@jelliephant_x) February 24, 2021
@piersmorgan just said teachers shouldn't have tattoos as it sets a bad example just said bellend at 10 past 7 on Good morning Britain. Bellend

— Jake Hanley (@JDSHanley) February 24, 2021
You know when #bellend is trending it must have something to do with Piers Morgan

— Helen McNulty (@Helenbackk) February 24, 2021