Politics
Rees-Mogg Criticises Government's 'Badly Written' Anti-Strikes Bill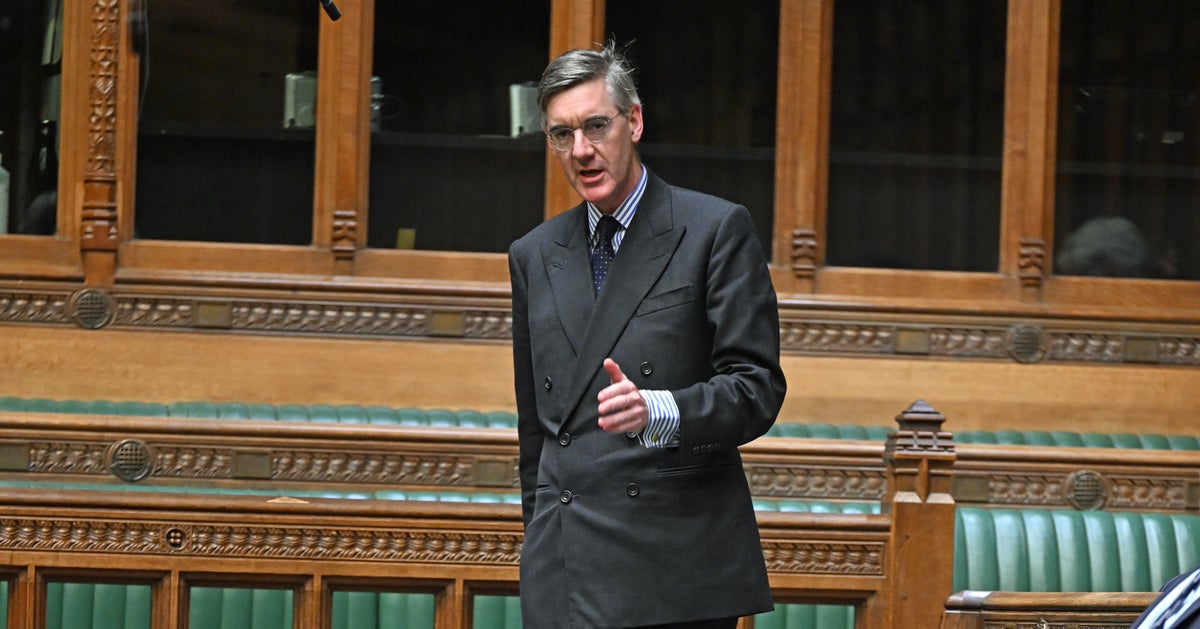 Jacob Rees-Mogg has criticised Rishi Sunak's legislation cracking down on strikes as "badly written" in the latest headache for the prime minister.
A new law aimed at securing so-called minimum service levels during industrial action will be subject to legal challenges unless the government allows it to be heavily amended, the Conservative former business secretary said.
Rees-Mogg gave his backing to the Strikes (Minimum Services Levels) Bill in the Commons, but criticised the sweeping powers it gave to his successor Grant Shapps.
Rees-Mogg urged ministers to be open to allowing the House of Lords to drastically amend the bill in order to add detail to it, claiming this would mean it was "much less susceptible to judicial review".
The controversial bill aims to ensure there are minimum working standards during strike days across six sectors, including health and transport.
Rees-Mogg told the Commons: "I am a supporter of this bill, I think this is a good bill and a proportionate bill, but it is a badly written bill."
The North East Somerset MP agreed with criticism from Labour deputy leader Angela Rayner that the bill contained sweeping ministerial powers, known as "Henry VIII clauses", and described her comments as "absolutely spot on".
Rees-Mogg went on: "I think clause 3 of this bill, and I hope the opposition benches will take note of this, is in and of itself an argument for the existence of the House of Lords.
"Because I hope their lordships will look at this clause and say that is simply not something that we can pass into law as it is currently phrased, that the government must accept amendments, and I hope their lordships will vote through amendments that clarify and set out in detail the powers that are desired."
He added: "This is where the government's interest – the executive's interest – and the legislature's interest combine, because if this house passes good, well-constructed legislation, it is much less susceptible to judicial review.
"That is why the government should be keen that the House of Lords in the time available, with the help I would hope of parliamentary counsel, will be able to specify the powers more closely."
Conservative MP Julian Lewis joined criticism of the lack of detail in the bill.
In a question to Rees-Mogg, Lewis said: "Does he agree with me that a point made to me by a regional representative of the TUC, which is that there is so little detail in the bill, that it gives ministers too much discretion to decide what is actually constituting an adequate service level, is something that needs to be looked at again?
"Especially when this legislation, where it applies in European countries, does involve the unions in deciding what are the minimum service levels."
Rees-Mogg said: "I think the bill should set out clearly what it is trying to achieve."
Labour deputy leader Rayner had earlier branded the proposals as the "Conservative sacking nurses bill", and urged MPs to vote with Labour in a series of amendments aimed at curtailing powers in the bill.
"These are the fundamental freedoms that underpin our democracy. Members opposite should be very concerned about what this government is trying to do," she said.