Politics
Remember Operation Moonshot? Well, Here's What Happened With Matt Hancock's Testing Plan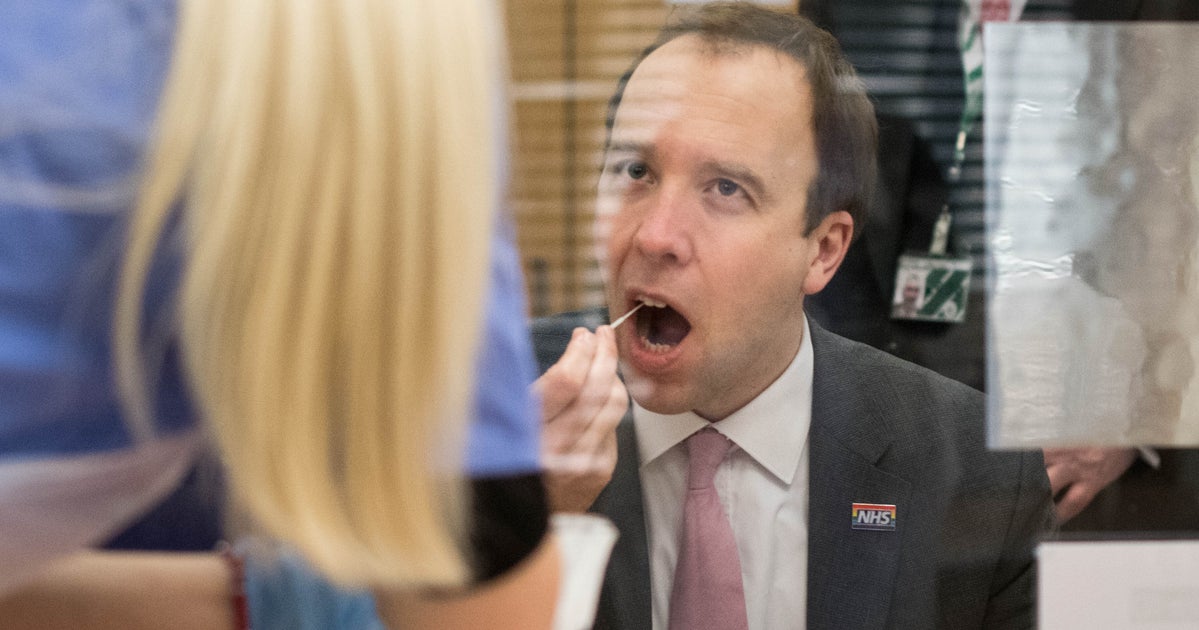 Stefan Rousseau – PA Images via Getty Images

Health secretary Matt Hancock takes a coronavirus test 
When Matt Hancock unveiled his Operation Moonshot plan for mass testing in parliament, MPs broke into laughter. 
The health secretary hit back at the "naysayers", who in September doubted the government's ability to roll out daily rapid Covid testing to millions by early 2021. 
Claiming testing would be extended to workplaces, entertainment venues, football stadiums, GP surgeries, pharmacies and schools, Hancock said the UK must "innovate our way out of this crisis".  
The government spent £800m on a job lot of quick-turnaround lateral flow tests in October and is sitting on a massive supply. 
So, as Boris Johnson is set to unveil a roadmap out of lockdown on Monday, what is happening with plans for quick-fire testing? 
Are rapid Covid tests reliable? 
Lateral flow tests (LFT) can turn around results in as little as 30 minutes after a person takes a swab from their nose or throat. 
Much like a pregnancy test, they offer a visual result without the need for a lab, but a large question mark hangs over how reliable they are. 
They were designed to root out infected people with a high viral load who are asymptomatic. 
Unlike the gold standard PCR (polymerase chain reaction) tests, which are sent to a lab and offer a definitive result, LFTs may miss the presence of Covid. This is more likely to happen when the viral load is less, such as when a person is recovering from the virus or on the cusp of developing symptoms. 
Following a trial of mass testing in Liverpool last year, some academics claimed the tests missed 60% of positive cases and as many as 30% of those with high viral loads. 
But officials feel LFTs could still play a role in reducing infection rates as the country prepares for a return to normality. 
So, what happened to Moonshot then? 
A leaked document in the British Medical Journal said the UK government planned to carry out 10m rapid Covid tests a day by early 2021. 
Reportedly championed by Johnson's former adviser Dominic Cummings, it was said that ministers would spend £100bn, almost the entire annual budget for the NHS, on the plan, which was seen as a route out of lockdown. 
The plan was then shelved and subsumed into NHS Test and Trace's broader strategy not long after the report emerged.
In November, the country was plunged into another lockdown amid concern that hospital wards would be overwhelmed during winter.
How much has been spent on rapid Covid tests? 
The government is on course to pay well over £1bn to American firm Innova Medical Group.
Overall, NHS Test and Trace is reported to have cost the taxpayer £22bn. 
Secret documents show that the business case for spending huge amounts on testing rested on ministers' belief the tests would allow the country to avoid a second lockdown. 
What next for mass testing? 
The government has revealed plans this week for how rapid testing could be used as the country reopens after lockdown. 
The Times says that 400,000 tests could be sent to homes and workplaces as part of "the new normal" this spring. 
With Johnson targeting March 8 for schools' return, reports suggest teachers, schoolchildren and their families could be tested twice a week. 
The prime minister has also suggested rapid tests could be used to help nightclubs, cinemas, theatres and music venues reopen, though industry experts fear this is not viable for the struggling culture sector. 
It's likely the government will set out a more concrete strategy in the weeks ahead.