Politics
Rishi Sunak Backers Accuse Liz Truss Of Neglecting Poorest And Most Vulnerable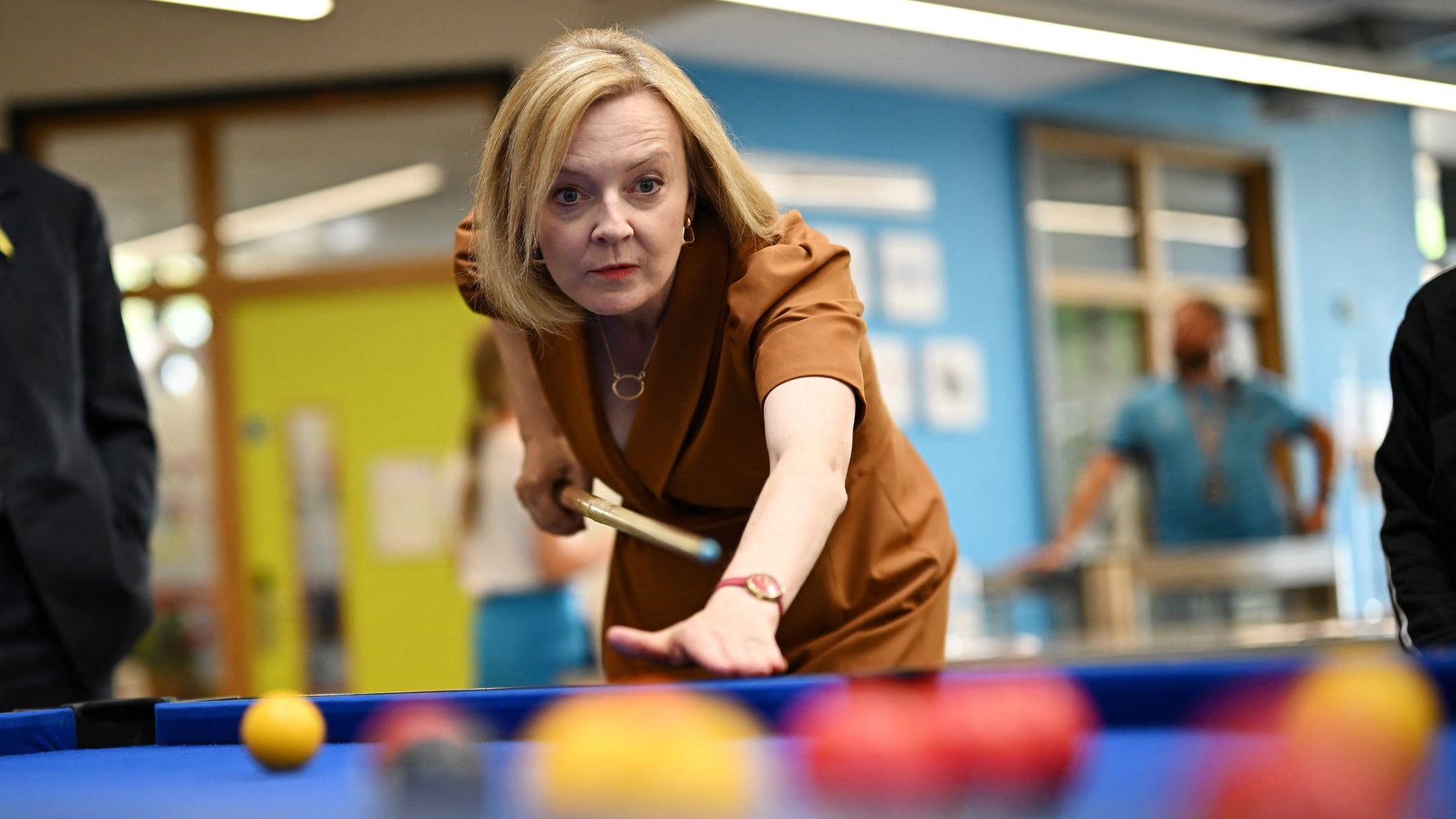 A senior Conservative MP has warned that Liz Truss's plans for an emergency tax-cutting budget neglects the poorest and most vulnerable.
Former chief whip Mark Harper, who is backing Rishi Sunak, said the foreign secretary's plan would not help the poorest in society.
He said Truss's proposals would give a £1,800 tax cut to the prime minister, but only £59 to someone working full time on the national living wage, and "nothing at all" for pensioners.
Asked if the two leadership rivals should sit down with Boris Johnson to hash out an emergency plan to tackle the cost of living crisis, Harper said there was a "fundamental difference of opinion" between the two candidates.
Truss's plan to reverse the national insurance increase, which Sunak brought in as chancellor to boost NHS and social care funding, has come under fire for not offering enough to help the most vulnerable.
Harper, a former minister, told Sky News: "The single most important thing that the government is going to have to deal with is this economic crisis.
"I'm supporting the candidate who I think has got the best plan to help people through the winter. We are going to have to give people direct support.
"Liz Truss has ruled out giving out what she calls 'handouts'. That means leaving pensioners and the poorest and most vulnerable without the help that they're going to need to get through this winter and to pay their energy bills. Rishi Sunak thinks that we do need to help them."
Harper said if Truss was elected and did not help the poorest in society it would be "enormously damaging to our prospects".
"The Conservative Party has to be rooted in reality," he added.
It comes after another Sunak supporter, Dominic Raab, claimed that Truss's emergency budget risked becoming an "electoral suicide note" for the Conservatives.
The deputy prime minister said Truss was proposing "limited" tax cuts via her plan to scrap the national insurance hike, arguing it would "do little" for the most vulnerable.
Truss's campaign has been forced on the defensive in recent days after the she suggested there would be no "handouts" if she won the leadership contest and that her priority was reducing the tax burden.
Her allies have insisted she is committed to helping families struggling with soaring bills and further direct support has not been ruled out.
Sunak has signalled his plan would be to extend support packages he introduced during his time in the Treasury in a bid to ease the cost of soaring energy bills.
With the Bank of England forecasting inflation is set to hit 13 per cent – and average household energy bills predicted to reach almost £4,000 – Sunak said he would seek to press Whitehall departments to make savings to help fund cost-of-living support for millions of people during an "extremely tough" winter.
Raab said making the "wrong move" could prove "economically harmful and politically fatal".
He wrote in The Times: "A response to the challenges people are facing that stops at limited tax cuts, which do little for the most vulnerable, isn't Conservative politics. It's bad politics."
Meanwhile, Truss used an interview in the Daily Express to hit back at suggestions from Sunak that her "starry-eyed boosterism" will not help the country resolve the problems it faces.
She said: "I'm not making any comments about other candidates in the race but the fact is there are too many people in the establishment of this country who want to talk our country down."
Truss also suggested the Treasury failed to focus enough on growth during Sunak's time as chancellor.
The Truss campaign also said the leadership contender will make tackling anti-social behaviour a "key priority" if she becomes prime minister.
The two Tory leadership hopefuls will continue campaigning on Tuesday before a hustings session with party members in Darlington, a so-called "red wall" area turned blue under Johnson's leadership in 2019.