Politics
Ryan Reynolds' Cheeky Birthday Gift For David Beckham Couldn't Have Been More On Brand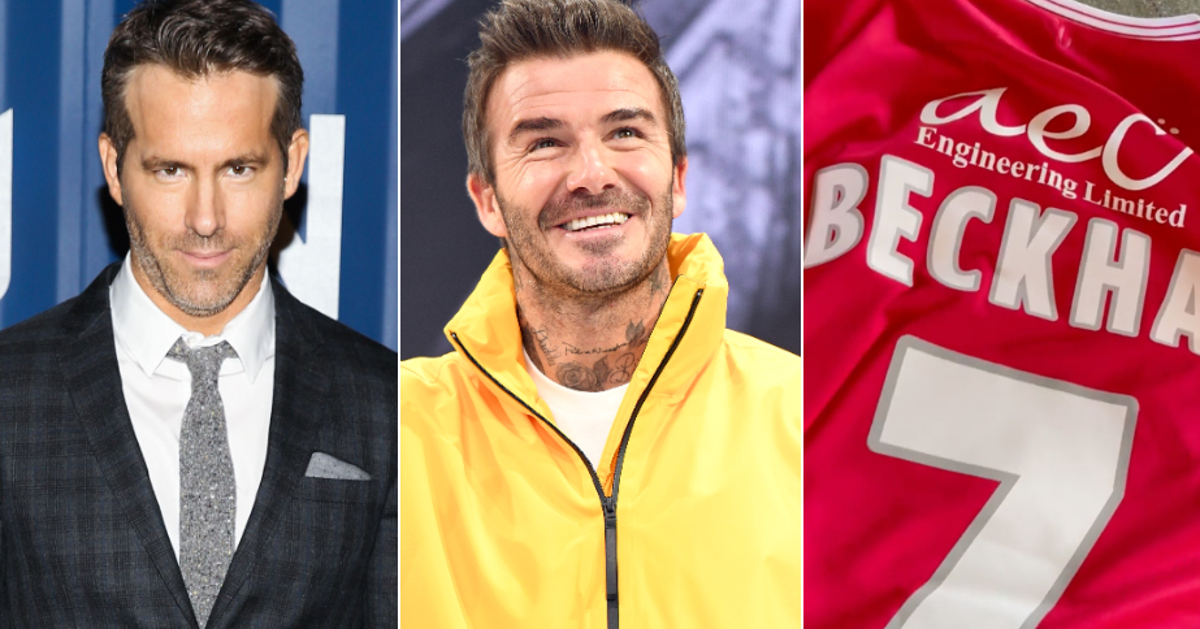 Ryan Reynolds treated David Beckham to a very special (and very Ryan Reynolds) belated birthday gift.
Earlier this year, the Deadpool actor made headlines when it was announced he was officially the co-owner of fifth division football club Wrexham AFC, alongside fellow actor Rob McElhenney.
Given he's good friends with a modern icon of the sport – known for playing for iconic clubs like Manchester United and Real Madrid (not to mention being the co-owner of Inter Miami CF) – it made sense that Ryan would give his pal Becks a football-themed treat for his birthday.
And we're sure the fact he was able to plug his latest venture in the process didn't exactly hurt either…
Soul Brother/Seokyong Lee/Penta Press/Shutterstock

Ryan Reynolds and David Beckham
To sweeten the deal, Ryan also sent David a few bottles of American Aviation Gin for his birthday… another brand he just happens to co-own.
Posting footage of his belated birthday gifts on his Instagram story, David explained: "I've arrived home to a very lovely gift, Aviation American Gin 'from one football legend to another. Happy birthday, Becky. RR,' which I assume is Mr Reynolds.
"Thank you very much, I'm loving my personalised Wrexham shirt. Thank you very much, man, Ryan. Amazing."
Instagram

David showed off his Wrexham shirt on his Instagram story
Fortunately, David seemed a lot more taken with his gift than another freebie that recently arrived at the Beckham household.
Last month, Victoria Beckham did little to mask her disdain when she was gifted some Crocs in the post from Justin Bieber.
In a subsequent post, she confessed she'd "rather die" than wear the shoes.