Politics
Ryan Reynolds Expertly Trolls Conspiracy Theorists As He Receives Covid-19 Vaccine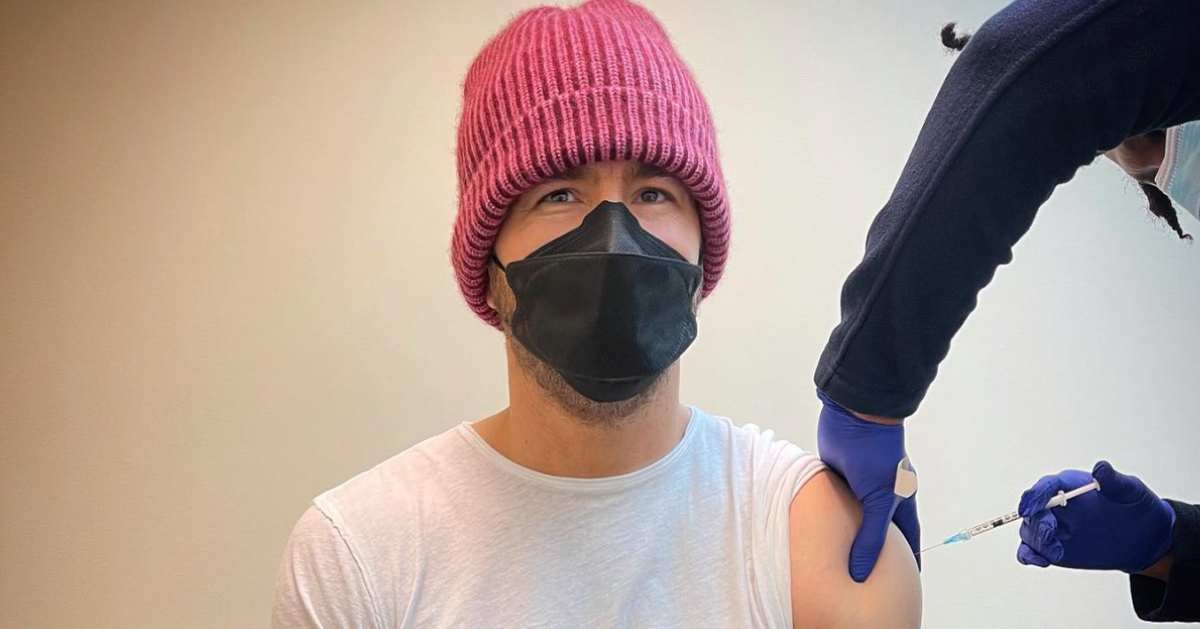 Ryan Reynolds had some fun at anti-vaccine conspiracy theorists' expense as he received his jab against Covid-19.
The Canadian actor posted a picture of himself receiving the vaccine on Wednesday, along with a cheeky message referencing a certain debunked conspiracy theory that began circulating in the early days of the pandemic.
"Finally got 5G," the Deadpool actor wrote alongside a photo of himself getting the jab while sporting a face covering and, we have to say, a rather fetching pink hat.
The tweet quickly sparked some brilliant responses on social media – with the exception of mobile phone network Vodafone, who commented: "Please don't encourage them, Ryan."
Is this the real story on how you become Green Lantern?

— JP (@itmeJP) March 31, 2021
At least you have great reception everywhere now

— Jacksepticeye (@Jack_Septic_Eye) March 31, 2021
Can't wait to see what super powers you get!

— Tara's theory (@pierre_tara) March 31, 2021
Since the vaccine roll-out began last year, a number of high-profile stars have spoken out about receiving the jab.
Among those to receive it in the early stages were Great British Bake Off judge Prue Leith and veteran actors Sir Ian McKellen and Brian Blessed.
More recently, Dolly Parton made quite the literal song and dance when she had hers earlier this month, delivering a rewritten version of her classic Jolene while she had the injection.
"Vaccine, vaccine, vaccine, vaccine, I'm begging of you, please don't hesitate," she sang. Vaccine, vaccine, vaccine, vaccine, because once you're dead, then that's a bit too late."