Politics
Saira Khan Reveals Extent Of Celebrity SAS: Who Dares Wins Injury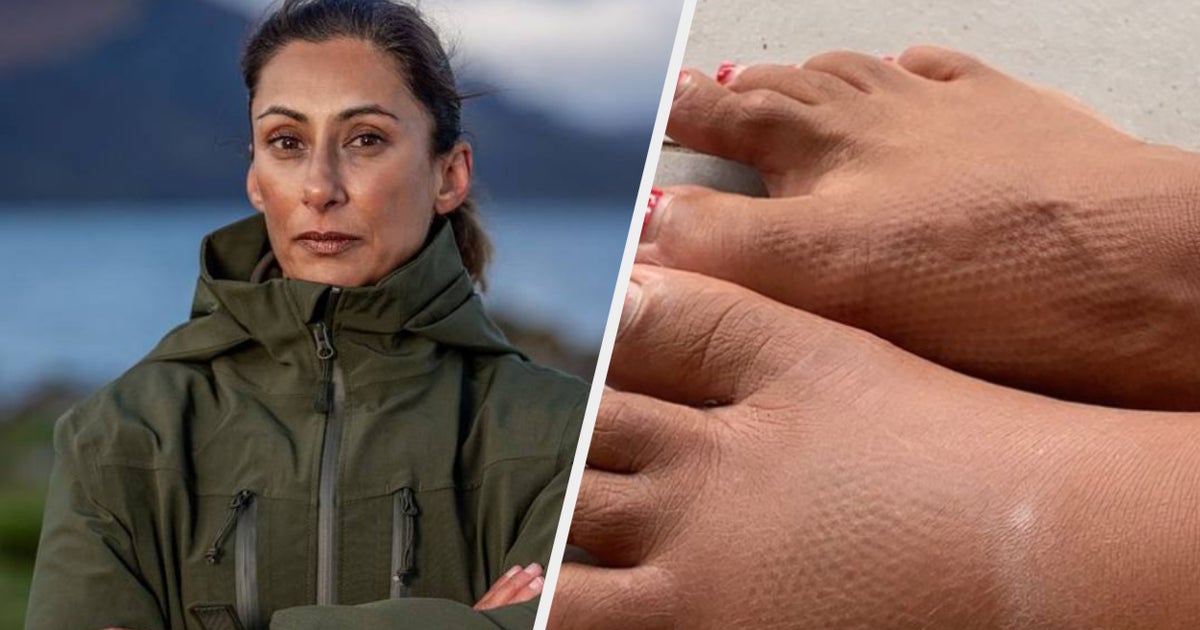 After the latest episode aired, Saira posted a picture of her injured feet on her Instagram page, sharing the extent of the damage sustained.
"I tried my very best, but in the end I had to be honest with myself," she wrote. "I was in pain and didn't want to let the others down. I was dragging behind and I felt I was being a burden."
Saira continued: "I actually fractured my ankle and have had surgery where I've had a metal plate and nine metal pins put in. I was in a cast for 12 weeks – but am all mended now.
"I'm proud of my ankle scar because it will always be a reminder of a time I did my very best and pushed myself outside my comfort zone." 
The former Loose Women star ended her post thanking SAS: Who Dares Wins "for an amazing opportunity" and her fans for their support. 
In an additional Instagram post, Saira shared a photo of her ankle x-ray and thanked her surgeon.
"I've never broken a bone in my body and at 51 it was a shock," she said. "But to anyone who is suffering with an ankle injury please know you will heal, but rest, keep positive, exercise your upper body and believe in your power to heal."
After her initial comments about her injury, Saira clarified reports of a supposed "legal battle" with the show, insisting: "When doing the press PR for the show, there were some legal matters I could not discuss, but that was not to be reported – so of course it gets reported and becomes a 'clickbait' story!!
"This show is the BEST show I have ever taken part in and it is disappointing that my role in it is being overshadowed by FAKE NEWS."
A spokesperson for Minnow Productions, the company who make SAS: Who Dares Wins, added: "Minnow Films and Saira Khan are happy to have ­resolved the concern raised."
They also supplied a statement from Saira herself, which said: "I'm absolutely happy to have taken part in Celebrity SAS: Who Dares Wins. I had a life changing experience on the show, for the better, and if I was asked to do it again, I 100% would."