Politics
Sam Tarry Was Sacked Over 'Boring Process Point', Sadiq Khan Says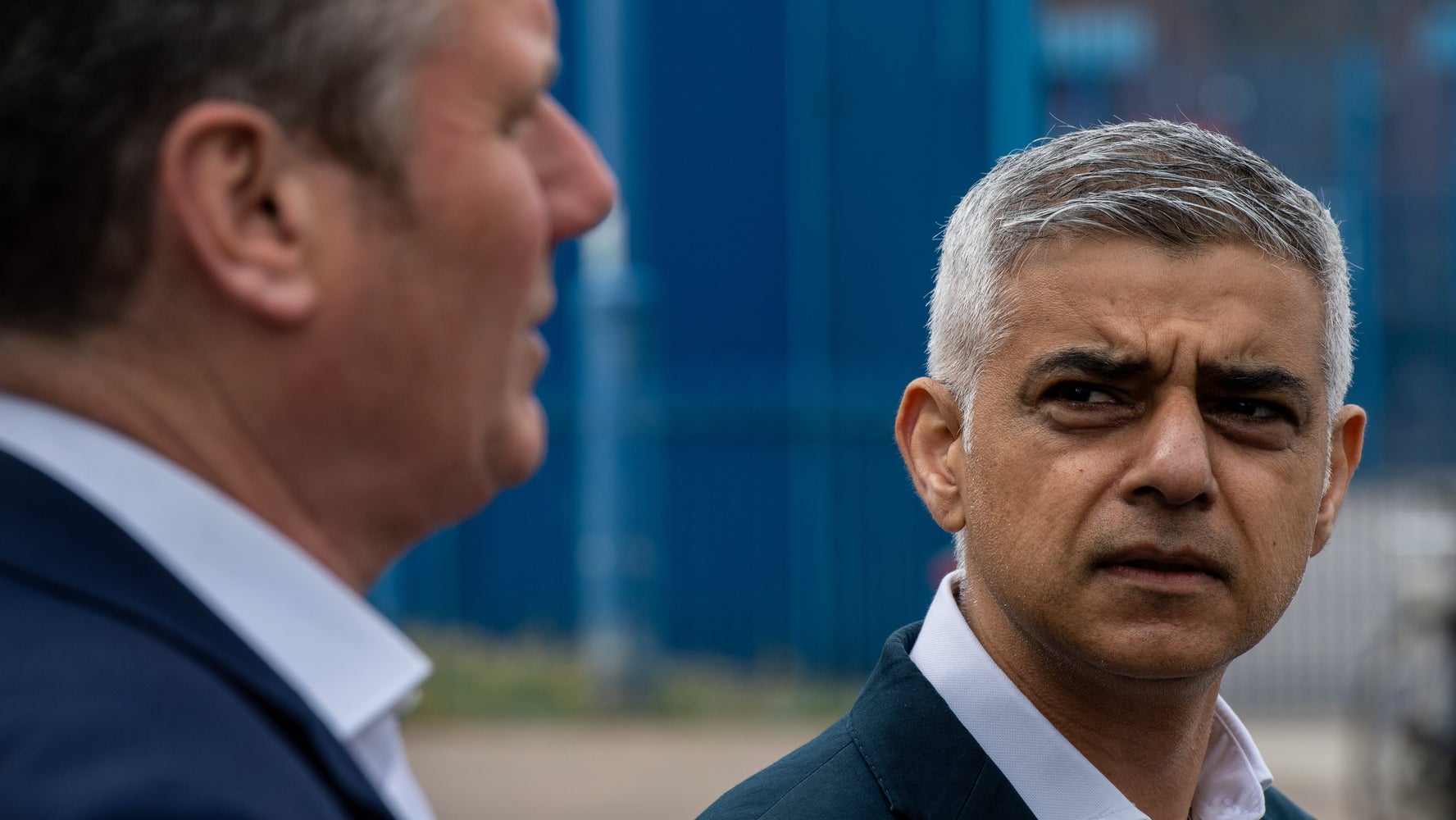 Mayor of London Sadiq Khan today said the sacking of a Labour frontbencher was all over a "boring process point".
Sam Tarry, a junior shadow transport minister, was sacked on Wednesday after he joined striking rail workers on a picket line.
Khan told LBC he understood the sacking was not over Tarry being on the picket line, adding: "There are other members of the front bench who have been on the picket line in recent weeks who haven't been sacked.
"My understanding is that because the shadow cabinet and shadow ministers have got to have collective responsibility, it's a boring process point, but you've got to do two things.
"One is to make sure when you're doing media, your lines are consistent with the shadow cabinet's policy.
"And secondly, that your line manager in this case the shadow secretary of state knows you're doing media and those processes are followed."
Khan said Labour was a "government in waiting" and that collective responsibility rules apply when you are in power.
Labour said the reason Tarry was fired was for unauthorised media appearances.
Several Labour MPs, including Diane Abbott, Rachel Maskell, Mick Whitley and Kim Johnson, have suggested Tarry should not have lost his job.
And leftwing former shadow chancellor John McDonnell went on the media this morning saying Starmer made a "severe mistake".
The MP for Hayes and Harlington told Sky News: "I don't know who is advising Keir Starmer, but this is a completely unnecessary row that's been invented just at a time when the Tories are tearing themselves apart, and we've got the maximum opportunity I think to gain an advantage in the polls that will build the support to take us into a government. We are having this completely unnecessary row."
McDonnell went on to accuse Starmer of "misreading the mood of the public" and backed calls for a general strike.
Asked about the general strike proposed by RMT general secretary Mick Lynch, McDonnell said: "I support co-ordinated action, because if that results in a decent pay rise for people, they are protected against the cost-of-living crisis. I think that's the most effective thing to do."
In a statement, Tarry said it had been a "privilege" to serve on Labour's top team.
"I remain committed to supporting the striking rail workers, and campaigning for a Labour victory at the next general election, which I will fight for relentlessly from the backbenches," he added.
Labour said it would "always stand up for working people fighting for better pay, terms and conditions at work".
"This isn't about appearing on a picket line. Members of the front bench sign up to collective responsibility. That includes media appearances being approved and speaking to agreed frontbench positions.
"As a government in waiting, any breach of collective responsibility is taken extremely seriously and for these reasons Sam Tarry has been removed from the front bench."