Politics
Sara Davies 'Feels So Bad' For Adam Peaty Over Reaction To *That* Strictly Routine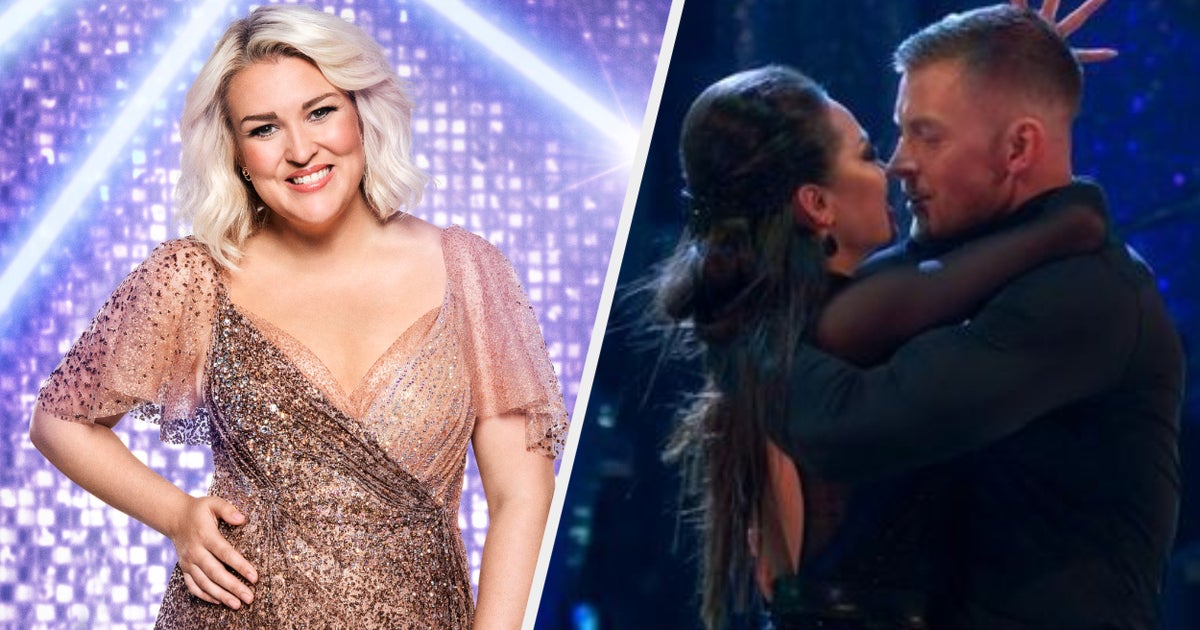 BBC

Sara Davies, Katya Jones and Adam Peaty
Appearing on Loose Women, she said: "I think what people need to understand, when you're a dancer, you are a performer, you're an actress, you're an actor, you're a dancer – you're everything in that moment. At the end, people don't realise you have to hold a pose."
"So, they're amazing. They're amazing dancers, amazing performance and that's what I saw – a performance that was executed and held in that position for camera, and for audience."
On Sunday, Adam hit out at the reaction to the end of his and Katya's dance, suggesting it had "real life consequences". 
He tweeted: "To everyone who wants to see what they want, your comments have real life consequences.
"I will not be overcome or lowered by your gossip. Protect your energy."
He later told Zoe Ball on the Radio 2 Breakfast Show they were simply "being believable".
"You don't want to do a dance like that and not do it justice because you haven't switched on right at the end," he said. 
"So it's being believable, and that's what I think some people get carried away with. But, hey ho, that's life, isn't it?"
Strictly Come Dancing continues on Saturday at 7.05pm on BBC One.