Politics
Saturday Night At The Movies – All The Songs And Dances For This Week's Strictly Special Revealed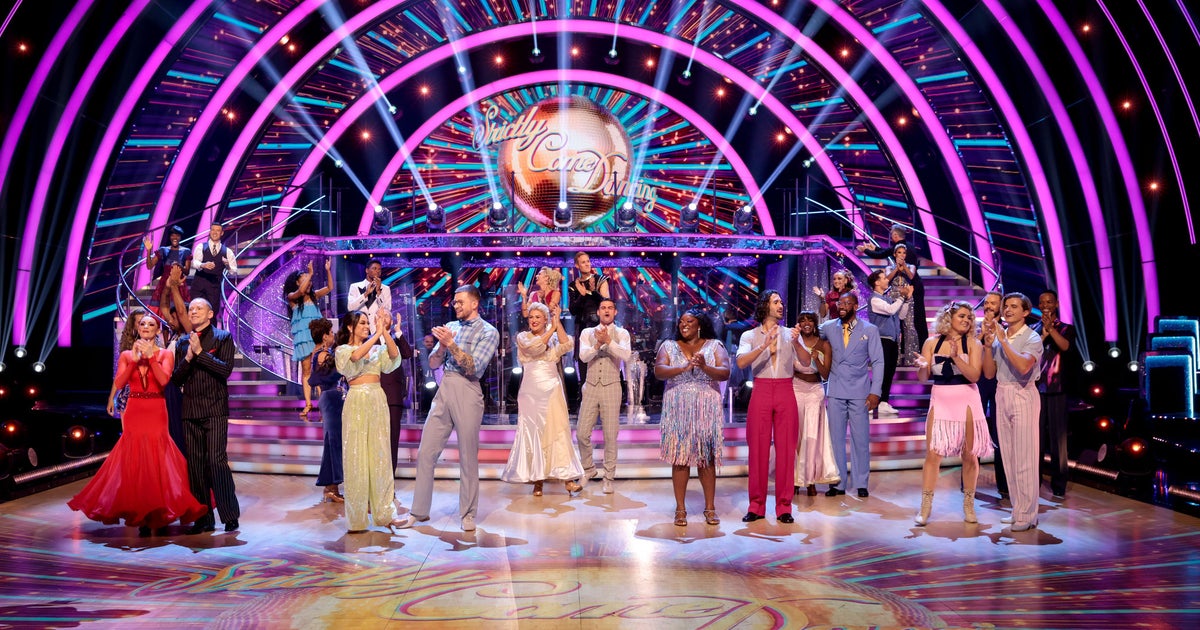 BBC / Guy Levy

The stars of this year's Strictly Come Dancing
Strictly Come Dancing is off to Hollywood this Saturday as the show hosts its annual Movie Week special. 
In anticipation of the third live show, bosses have revealed the full list of songs and dances the 14 remaining couples will be performing to, and it's fair to say there's something for everyone. 
Among the films the contestants will be paying homage to are Avatar, Disney's Sleeping Beauty, Titanic and an obligatory Back To The Future tribute from McFly's Tom Fletcher.
Meanwhile, Sara Davies appears to have drawn a bit of short straw as she'll be dancing a routine inspired by Shrek, and Greg Wise will be channelling James Bond for the night.
Check out the full list below… 
AJ and Kai are dancing the American Smooth to I Have Nothing from The Bodyguard
Judi and Graziano are dancing the Charleston to When You're Good To Mama from Chicago
Katie and Gorka are dancing the American Smooth to Cruella DeVil from 101 Dalmatians
Rose and Giovanni are dancing the Foxtrot to Rose's Theme from Titanic
Sara and Aljaz are dancing the Samba to Best Years Of Our Lives from Shrek
Tilly and Nikita are dancing the Jive to Nicest Kids In Town from Hairspray
Adam and Katya are dancing the Rumba to I See You from Avatar
Dan and Nadiya are dancing the Foxtrot to Once Upon A Dream from Sleeping Beauty
Greg and Karen are dancing the Paso Doble to the James Bond theme tune
John and Johannes are dancing the Paso Doble to He's A Pirate from Pirates Of The Caribbean
Rhys and Nancy are dancing a Couple's Choice routine to the Spider-Man theme tune
Robert and Dianne are dancing the Quickstep to The Muppet Show theme tune
Tom and Amy are dancing the Jive to Johnny B Goode from Back To The Future
Ugo and Oti are dancing a Couple's Choice routine to You're Welcome from Moana
This week sees the return of Tom Fletcher and his partner Amy Dowden to the competition, after they were forced to miss last week's live show due to both testing positive for Covid-19.
One couple who won't be taking to the floor, however, is Nina Wadia and Neil Jones, who became the first pair to be voted off the show on Sunday. 
Nina and Neil found themselves in the first dance-off of the series alongside Katie McGlynn and Gorka Marquez. 
The former soap star later admitted she was "gutted" to be first out, telling It Takes Two on Monday: "I had so much more to give. And I wanted to spend so much more time with [Neil], more than my husband."
Strictly Come Dancing continues on Saturday at 6.45pm on BBC One.