Politics
Strictly's Craig Revel Horwood Admits He And Former Pro Dancer Brendan Cole 'Hated Each Other'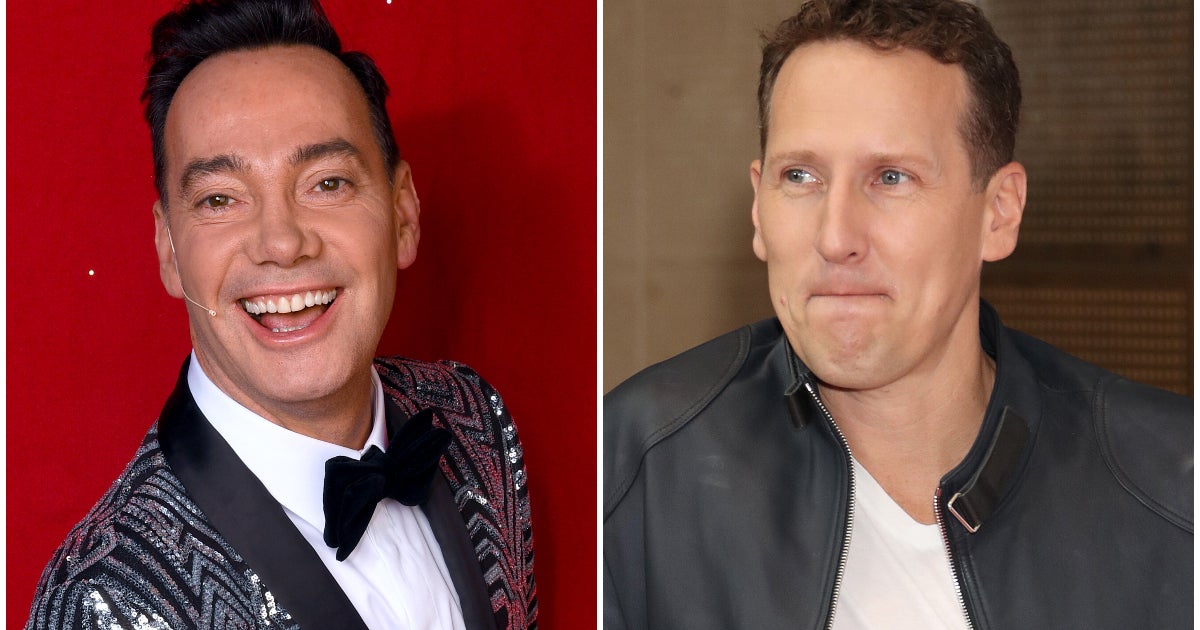 Getty

(L-R) Craig Revel Horwood and Brendan Cole
There's still no love lost between Craig Revel Horwood and former professional dancer Brendan Cole, it seems.
The Strictly Come Dancing judge has admitted he "locked horns" with Brendan during his 13 years on the BBC dance show before he was sacked in 2018.
In a new interview, Craig revealed he did offer an olive branch to Brendan after he was axed but his attempt to mend their rift didn't go to plan.
"We did lock horns" Craig admitted on Kate Thornton's podcast White Wine Question Time.
"I invited him around two years ago to my house. I hadn't spoken to him for years. I thought 'wouldn't it be nice to see Brendan, just to see if he's working…"
"What a bitch," Kate laughed.
Craig added: "Oh god this is going out to people isn't it. Anyway he had an electric car. He was showing that off.
He then added: "We hated each other."
Nicky J Sims via Getty Images

Craig Revel Horwood and Kate Thornton on White Wine Question Time
Brendan appeared on every series of Strictly since it launched in 2004 until in 2018 he was told his contract was not being renewed.
During an interview on Lorraine, an emotional Brendan revealed he would not be returning to the show.
"It's quite, actually, hard to talk about," he said. 
"The BBC haven't renewed my contract. We get contracted year upon year. They've made an editorial decision to not have me back on the show. I'm a little bit in shock. I'm quite emotional, a bit raw about it.
He continued: "I'm disappointed. It's very hard to talk about. It's a recent decision.
Last year, former GMTV presenter Fiona Phillips, who was paired up with Brendan on the 2005 series, said that his axing from Strictly was "karma" after he "wasn't very nice" to her when they were partnered together.
Speaking of their time working together, Fiona told the Daily Star: "Brendan was a real bugger, actually. He wasn't very nice. He was really naughty.
"He's not on the show now. Karma indeed. It works its way every time."