Politics
Suella Braverman 'More Determined To Detain Refugees Than Rapists', Claims Jess Phillips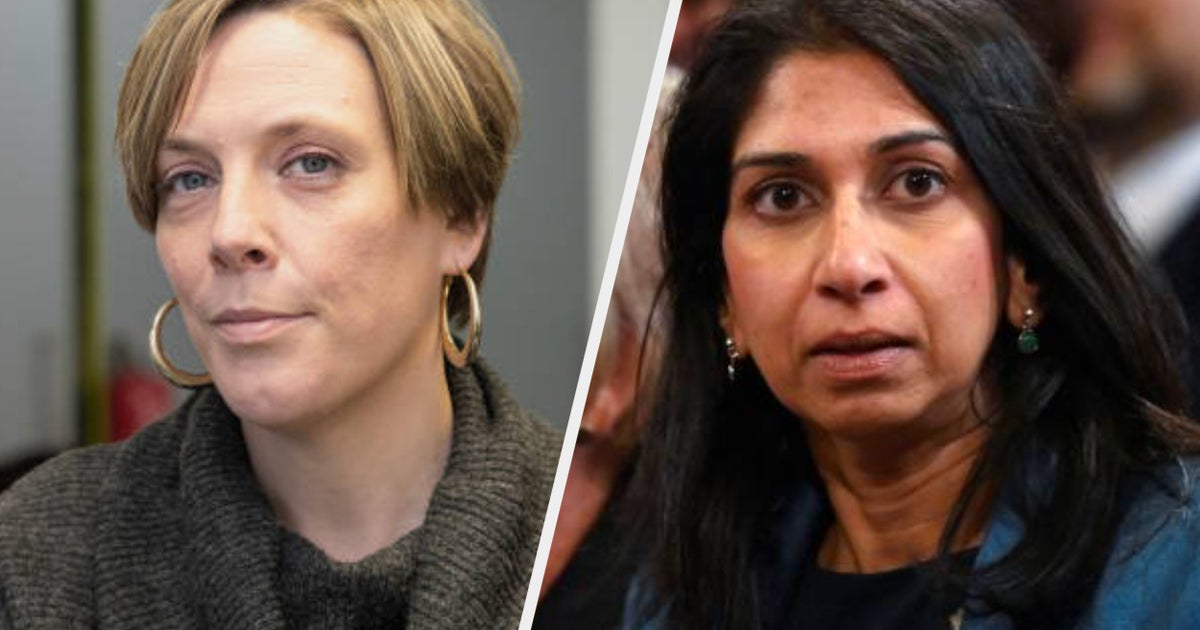 The shadow minister for domestic violence and safeguarding accused the home secretary of being "missing in action" on the issue of violence against women and girls.
Her comments, in an interview with Times Radio, come after Metropolitan police officer David Carrick was sentenced to at least 30 years in prison for a series of rapes.
The 48-year-old carried out a "catalogue of violent and brutal" sex attacks between 2003 and 2020.
The Met was forced to apologise after it admitted Carrick should have been rooted out earlier.
Phillips branded police recruitment systems an "absolute hodgepodge" and called on Braverman to adopt minimum national standards for vetting.
"There has got to be a national set of standards and vetting that has to be put in place and the home secretary is responsible for doing that," she said.
"So I don't want more reviews. I want some action…There is literally zero offender management in our country at the moment and we allow the most violent male perpetrators of rape and domestic abuse to basically walk through in and amongst us and the way we do public protection in our country needs an entire full scale reform."
Phillips said the only "home affairs" the prime minister and home secretary talked about were how to stop the small boats carrying asylum seekers crossing the English Channel.
"The reality is, they are more determined, far more determined, to detain refugees than they are to detain rapists," she said.
"And fundamentally, they pretend to care about it, but why isn't the home secretary today, why is she not saying, 'Okay, we're going to have minimum standards…in policing with regard to cases of domestic and sexual violence'.
"We've had review after review after review after review, and all I've got from Suella Braverman and the prime minister is how sorry they are and how brave the victims are."
Following the Carrick case, the National Police Chiefs' Council asked police forces to check their officers and staff against national police databases.
Braverman also asked the College of Policing to strengthen the statutory code of practice for police vetting to make the obligations all forces must legally follow stricter and clearer.
A source close to Braverman said: "The home secretary is getting on with the job of tackling violence against women and girls.
"She has backed a public sexual harassment bill and will legislate to make it easier for victims to hand over evidence.
"She's also announced millions in extra funding to help target violence against women and girls and is pressing law enforcement on a daily basis over the rollout of operation Soteria to increase rape and serious sexual offence charges."