Politics
Sven-Goran Eriksson's Sky News Interview Gets Derailed By An Overzealous Lembit Opik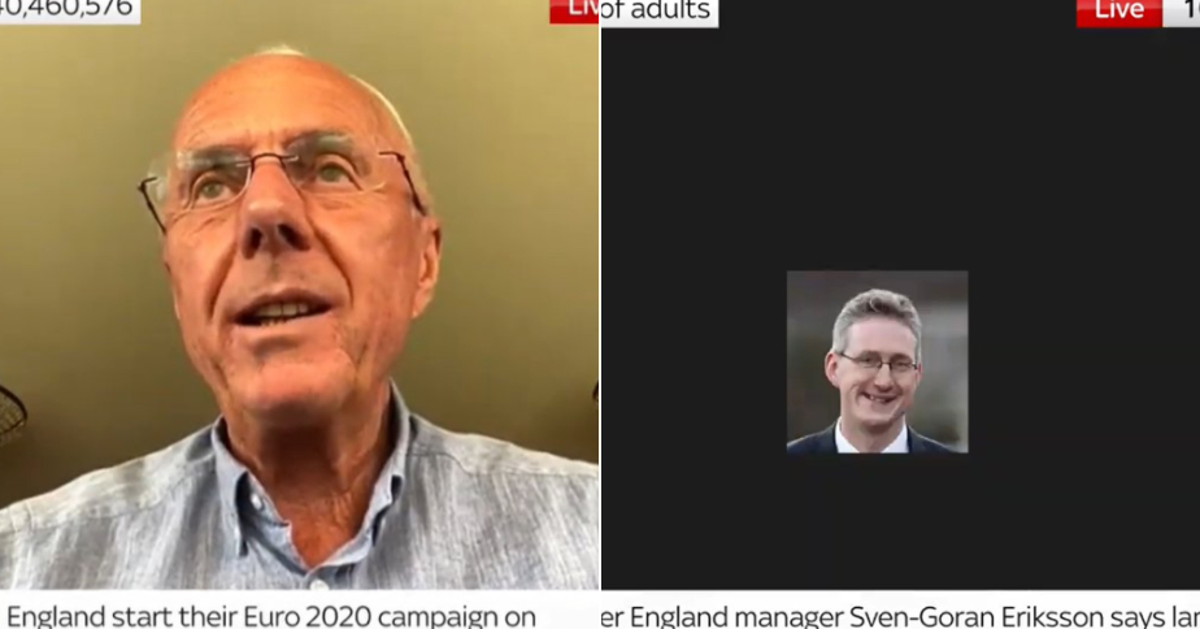 After over a year of watching celebrities doing interviews from their home over Zoom, you'd think we'd be over all of the blunders and technical hitches that come along with it.
And yet, we couldn't help having a good laugh when former England manager Sven-Goran Eriksson had his appearance on Sky News derailed thanks in no small part to an overzealous Lembit Opik.
Sven was being interviewed by journalist Kay Burley on Tuesday morning, speaking via video-link about some of his memories as England manager.
However, during the live broadcast, he suddenly disappeared from view in the middle of a sentence and was replaced by a small photo of the former Lib Dem MP, who viewers quickly assumed was trying to ring him (or potentially call the Sky studio).
As he brushed off the faux pas, Sven then picked up where he left off, not realising things were about to get a whole lot worse as Opik continued to phone in, this time with a ringtone echoing in the background.
"A quick thought before I ask you one more question, because it does look like Mr Opik really does want to talk to you," Kay began, after a third interruption. "Your biggest regret from being England manager?"
We probably don't need to tell you that, as Sven began his response, Opik then rang for a fourth time, once again replacing the football legend on screen.
As you'd expect, the moment sparked a lot of conversation on social media: 
However, as many pointed out, it looked as though it was more likely it was Sky that Opik was trying to phone, only to wind up appearing on air a lot earlier than expected: