Politics
The Big Breakfast Viewers Want The Show Back Full-Time As One-Off Revival Goes Down A Storm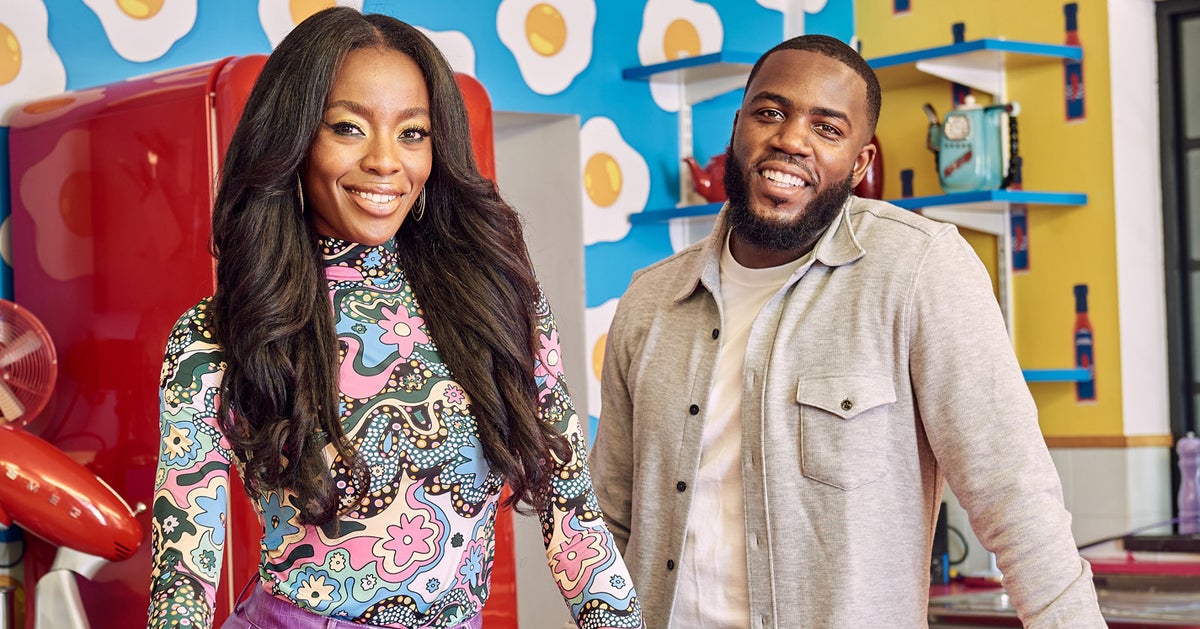 The Big Breakfast's one-off return to our screens has gone down a storm with viewers, who are calling for it to make a full-scale comeback.
On Friday morning, the anarchic and chaotic daytime show was brought back for one day only, as part of Channel 4's Black To Front initiative.
Throughout the day, Channel 4 will be highlighting Black talent both in front of and behind the camera, which began with TV presenter AJ Odudu and comedian Mo Gilligan taking over the reins of The Big Breakfast.
When the show ended, viewers hailed the show a triumph, with many calling for it to be reinstated to morning schedules full-time:
The biggest lie that white TV execs tell themselves is that Black talent (on and off screen) only appeals to Black audiences.

Look at the comments underneath this tweet. The best talent and programme makers will always be popular with the masses. Race is irrelevant. https://t.co/dfuvI9JALk

— Jacqui B (@itsJacquiB) September 10, 2021
THIS IS EXCELLENT TELEVISION! MORE MORE MORE!

— Stephen Leng (@steveleng) September 10, 2021
Omds that was THE best BIG Breakfast EVER!! Big up Mo, AJ, Judi Love, Big Zuu, Munya and the rest of the cast and crew. You guys just made history and my morning 😁 @E32NN 👏🏾👏🏾👏🏾 pic.twitter.com/3Q5dWQQexu

— Jesrine Clarke-D (@Jesrinec) September 10, 2021
Mate it was amazing. What a way to wake up. Bring it back full time. Started the day off to that everyday will put people in a great mood. You guys all smashed it #bigbreakfast

— Rich Grannell (PoisonKop) (@RichGrannell) September 10, 2021
Celebrating the show's reaction, Mo tweeted: "WOW. Still can't believe I hosted #TheBigBreakfast alongside my sister @AJOdudu.
"I couldn't have done it with anyone else and we've been laughing from start to finish. Hope you guys enjoyed the vibes this morning and thank for the amazing tweets, you guys are amazing."
WOW Still can't believe I hosted #TheBigBreakfast alongside my sister @AJOdudu I couldn't have done it with anyone else and we've been laughing from start to finish. Hope you guys enjoyed the vibes this morning and thank for the amazing tweets, you guys are amazing 🙌🏾 pic.twitter.com/llDX7YLjvA

— Mo Gilligan (@MoTheComedian) September 10, 2021