Politics
The Covid Pandemic Could Continue Well Into 2022. Here's Why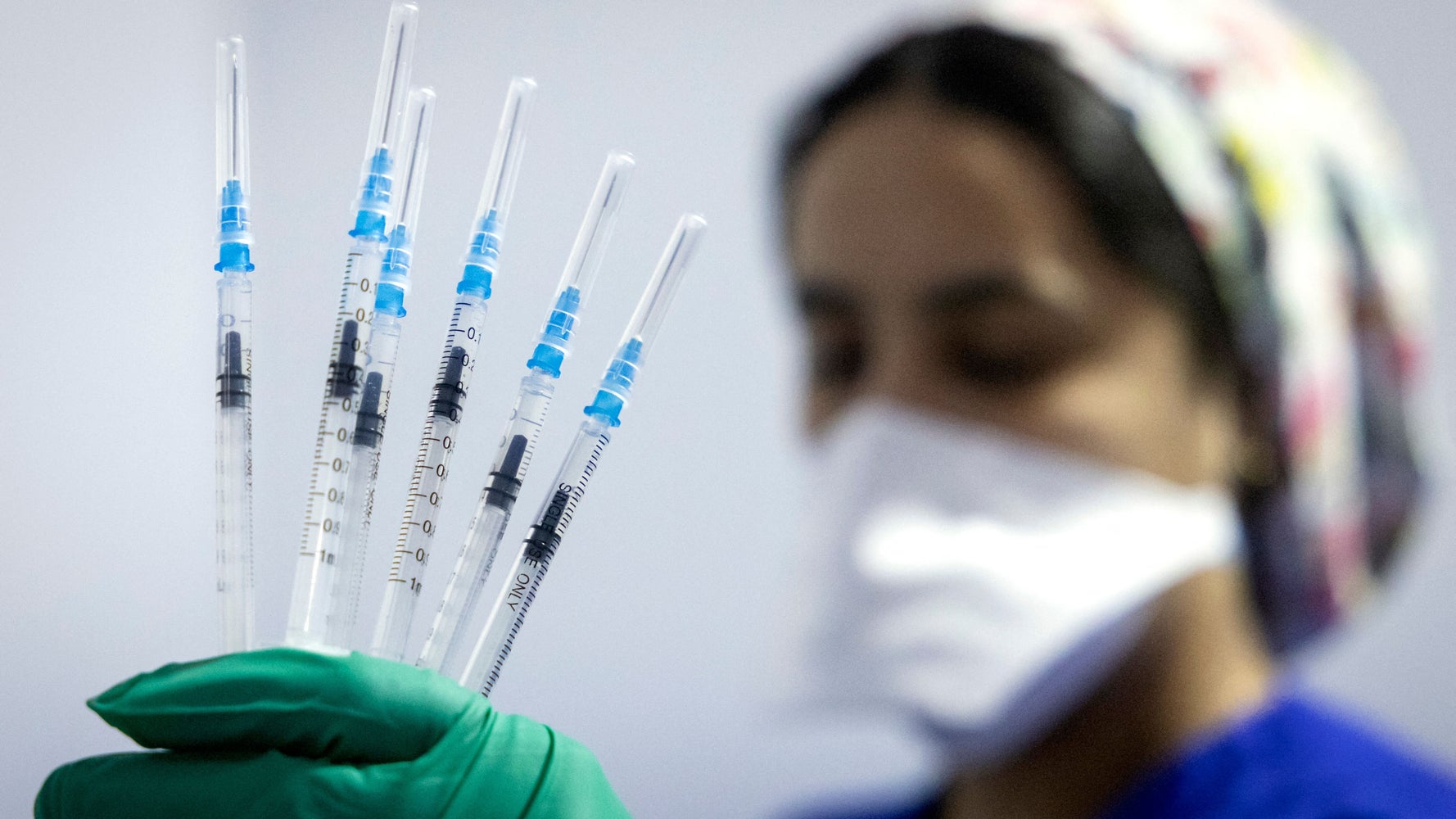 We might be ready for the pandemic to be over, but it looks set to be with us for a long while yet.
The World Health Organisation has said that Covid-19 will continue deep into 2022 as countries across the global south have been left abandoned in the vaccination rollout.
Dr Bruce Aylward, senior leader at the WHO, said the Covid crisis will loom a "year longer than it needs to" as poorer countries are not getting the help they need.
According to The People's Vaccine charity alliance, less than 5% of Africa's population has been vaccinated, compared to 40% of most other countries.
In the UK, nearly 66% of the whole population has been double-vaxxed, in the EU the figure is about 62% and in the US, 55%.
But more than 50 countries have missed the target set by WHO, of getting 10% of the population inoculated.
High-conflict countries such as Yemen, Syria, Afghanistan and Myanmar have been unable to get their programmes off the ground while natural disasters have also halted progress in countries such as Haiti.
Delivery delays, smaller pools of manufacturing facilities, and wealthy countries hoarding vaccines (Germany had halted its use of AstraZeneca earlier in the year), has left developing countries without.
The Covax scheme – which distributes the shots to poorer countries – also suffered when production was stopped in India as the country needed to focus on its own urgent needs.
Dr Aylward said: "I can tell you we're not on track. We really need to speed it up or you know what? This pandemic is going to go on for a year longer than it needs to."
He is urging wealthy countries to give up their places in the queue for vaccines so that pharmaceutical companies can prioritise poorer countries first.