Politics
This 5-Minute Workout Will Help You Build Muscle From The Sofa (Kind Of)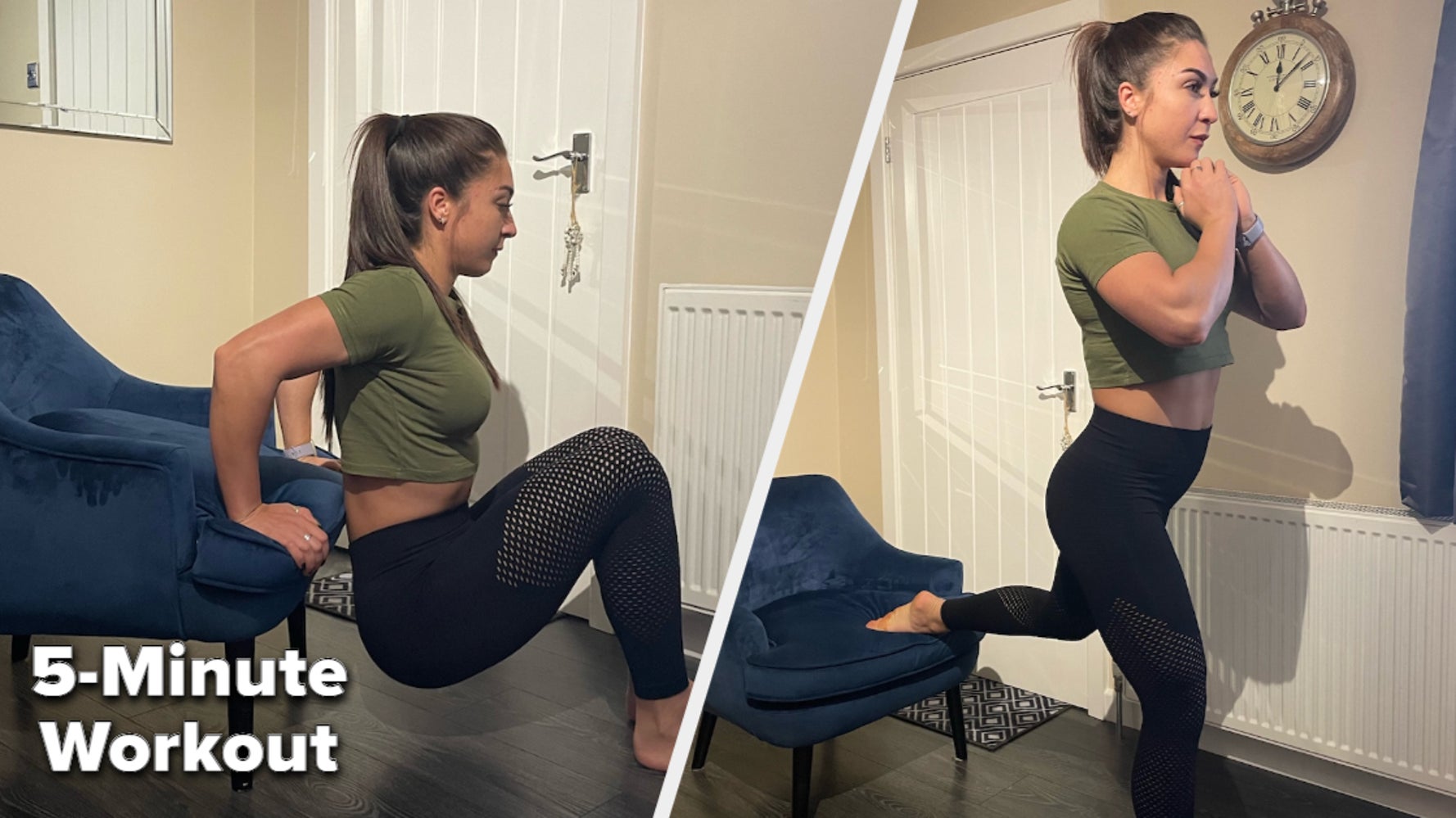 You're reading Move, the nudge we need to get active, however makes us happiest and healthiest.
If you're looking to build or tone your muscles, a combination of exercise and diet will help – but it doesn't have to feel like hard work.
A hearty breakfast and a healthy mix of protein-based foods is a good place to start. Then, introduce some strength-building movement into your day.
Fitness instructor Jade Kelsie Wolfenden has created this fast, five-minute workout to get you started. It can be completed at home (perhaps on your lunch break if you're wfh) and doesn't require any specialist equipment.
Repeat regularly to help you build muscle and feel stronger in no time.
All exercises should be done for one minute, on the spilt squat make sure that you alternate and work out each leg for 30 seconds.
Move celebrates exercise in all its forms, with accessible features encouraging you to add movement into your day – because it's not just good for the body, but the mind, too. We get it: workouts can be a bit of a slog, but there are ways you can move more without dreading it. Whether you love hikes, bike rides, YouTube workouts or hula hoop routines, exercise should be something to enjoy.