Politics
This Incredible Photo Of The French Dispatch Cast At Cannes Was Perfect Meme Fodder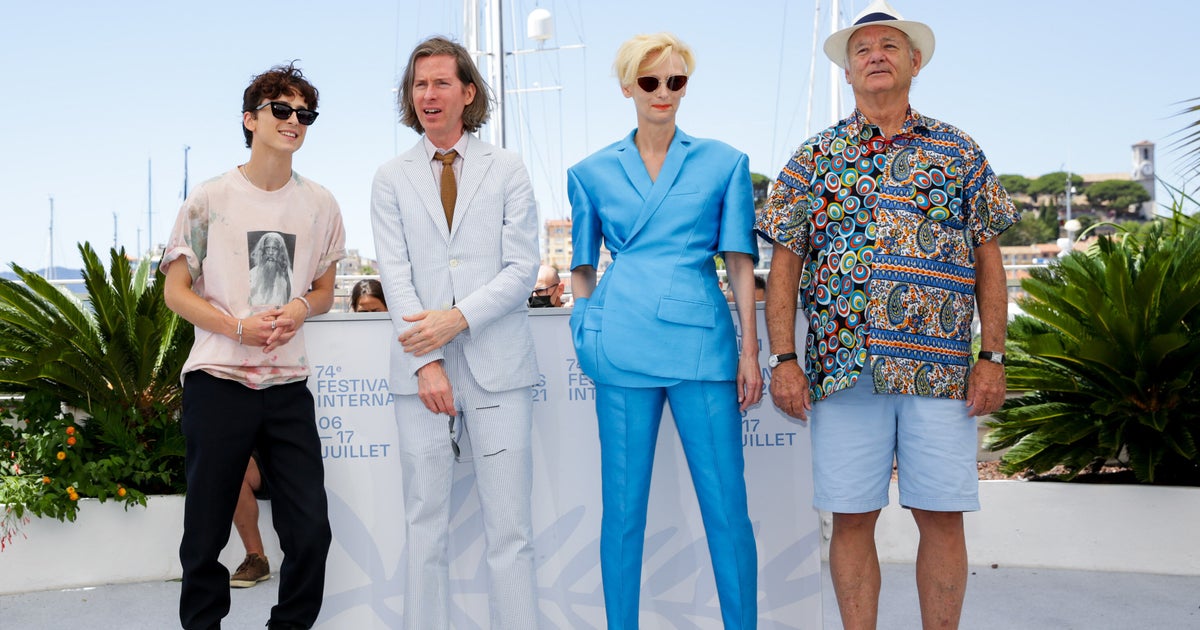 The Cannes Film Festival is back with a bang for 2021 – and one photo from the event in particular has managed to snatch Twitter's attention.
One of the most-hyped offerings this year is Wes Anderson's The French Dispatch, which boasts an all-star cast including Frances McDormand, Benicio Del Toro, Jeffrey Wright, Owen Wilson, Willem Dafoe and Saoirse Ronan.
To help promote the film, a number of cast members are currently in Cannes, with one group snap featuring the director with Timothée Chalamet, Tilda Swinton and Bill Murray raising eyebrows.
It's not just the sheer star power of the photo that's got people talking, though.
As you can see for yourself, there's something of a disparity in the looks each of them are serving, with Timothée giving us typical Gen Z casj, Wes sporting an all-white ensemble, Tilda going all out in an elaborate blue suit and Bill serving what we can only describe as "dad out for an afternoon stroll in Benidorm" realness.
After it was first shared online, the picture of quickly began doing the rounds on social media, with many turning it into a meme comparing the foursome to all kinds of things, from streaming platforms and social media networks to Covid vaccines…
Our personal favourite has to be this extremely literal interpretation of the joke, though:
And while some stuck to the established meme format, others had their own fun with the star-studded snap:
The French Dispatch was filmed in 2018, and was initially supposed to make its debut at Cannes last year.
However, due to the pandemic, its release was pushed back a whole year, with the film slated to hit cinemas in the autumn.