Politics
Tory MP Calls For 'David's Law' To Crackdown On Trolls After Amess Killing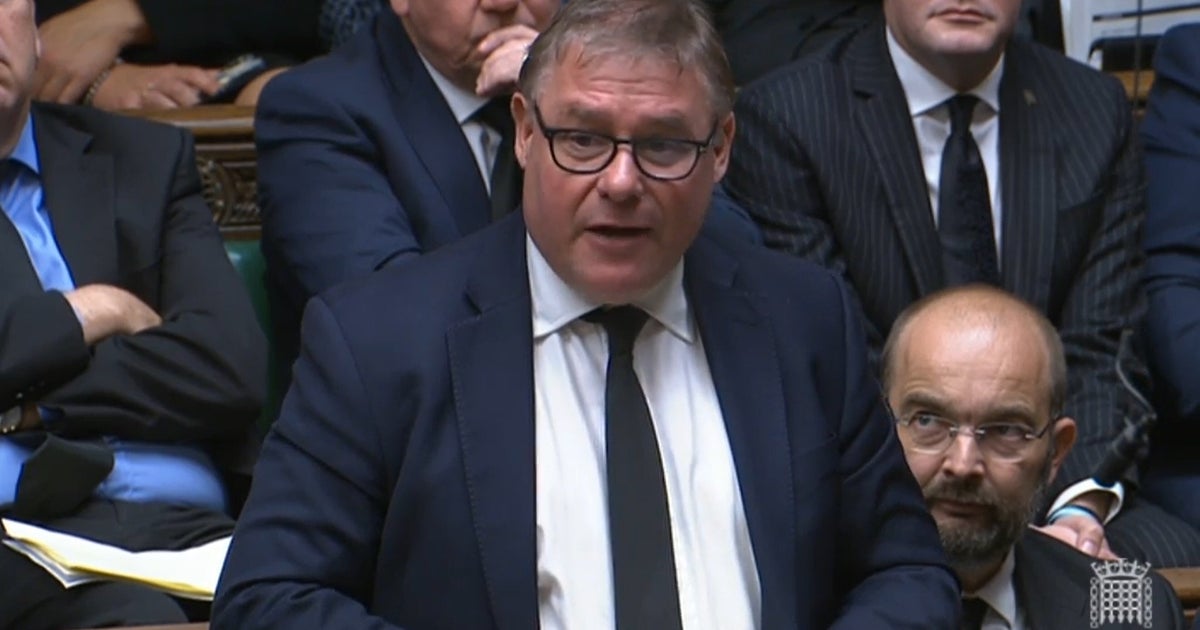 House of Commons via PA Wire/PA Images

Conservative Party MP Mark Francois speaks in the chamber of the House of Commons, Westminster, as MPs gather to pay tribute to Conservative MP Sir David Amess
A friend of David Amess has called for the creation of a "David's Law" in his honour, to crackdown anonymous abuse by online trolls. 
Tory MP Mark Francois said he was minded to drag "Mark Zuckerberg of Facebook and Jack Dorsey of Twitter to the bar of the House if necessary kicking and screaming so they can look us all in the eye and account for their actions or rather their inactions that make them even richer than they already are."
He added: "And if the social media companies don't want to help us drain the Twitter swamp, then let's compel them to do it by law. Because they've had more than enough chances to do it voluntarily."
He told the Commons that politicians were "systematically vilified, day after day", adding: "I simply say to you ladies and gentlemen that enough is enough."
Francois said if they want to ensure their colleague did not die in vain, they take the forthcoming Online Harms Bill and toughen it up "markedly".
"Let's put – if I may be so presumptuous – David's Law onto the statute book."
This is a breaking news story and will be updated. Follow HuffPost UK on Twitter, Facebook and Instagram.