Politics
US Champ Emma Raducanu's Classy Response To Her Wimbledon Critics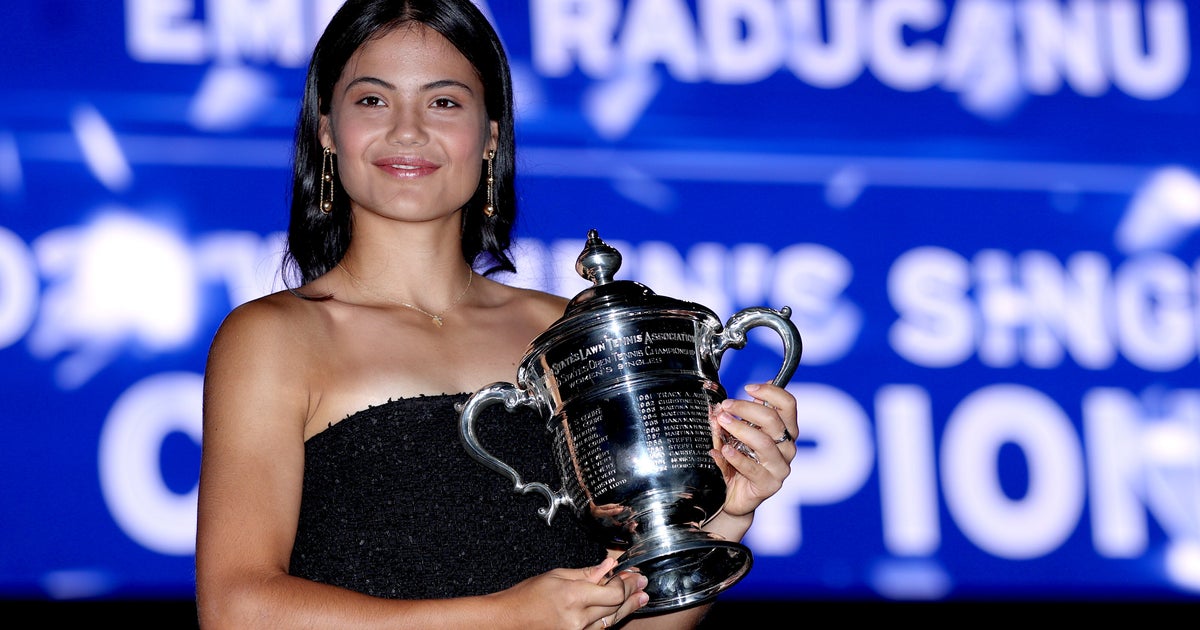 Emma Raducanu won the US Open on Saturday and has now taken the opportunity to address the critics who previously doubted her performance.
The 18-year-old was the unexpected winner of the international tournament at the weekend, having only competed in her grand slam just a few weeks before.
She had to drop out of Wimbledon in July due to breathing issues, triggering outspoken presenter Piers Morgan and former tennis star John McEnroe to slam her performance – but Raducanu has now proved that these insults washed over her.
Speaking to Good Morning America on Monday, she broke down her Wimbledon appearance, and the reaction she got from it.
She said: "I took away from that that for me it was more of a physical issue.
"I think that to win a grand slam you need a lot of mental strength so I think the resilience part of it sort of speaks for itself.
"I needed to go though all of that to win a slam, but physically I've still got a lot of work to do because I'm still very new to the game and I haven't had that time to really develop.
Matthew Stockman via Getty Images

Emma Raducanu with the championship trophy after defeating Canadian Leylah Fernandez during their Women's Singles final match at the weekend
"But having played on the tour for the last four or five weeks, I think naturally with each match and tournament I've played I've increased my endurance.
"I think just the sheer amount of matches I played over the last four or five weeks, with each one I was building in confidence and with each one it gave me more and more of a free swing to go for my shots and be more aggressive.
"I was playing some extremely great opponents; the Olympic champion, top 20 players, and when you play those players you definitely need to raise your game. It's almost like natural selection; if you don't, you lose.
"So it was really fun to experience. I'm just super happy with the week, of course."
Emma was criticised by Morgan back in July, for not being able to "handle the pressure" after she "quit when she was losing badly".
He recommended she seek former Wimbledon winner McEnroe's advice "on how to toughen up and become a champion".
McEnroe found himself in hot water when he was commentating on Raducanu's Wimbledon performance, and claimed she found playing in the last 16 "a little too much".
McEnroe told the truth. Ms Raducuna's a talented player but couldn't handle the pressure & quit when she was losing badly. Not 'brave', just a shame. If I were her, I'd tell my fans to stop abusing McEnroe, & seek his advice on how to toughen up & become a champion like he was. https://t.co/zS06yevfav

— Piers Morgan (@piersmorgan) July 6, 2021
Morgan then tweeted again when Raducanu was announced the US Open Champion, writing: "Thank god she's made of tougher stuff and realised that winners don't quit and have to learn how to handle the pressure."
When Twitter users tried to point out that she had actually overcome her critics – rather than listening to their feedback – Morgan tweeted: "I've been totally vindicated. She took my advice and won."
Imagine if @EmmaRaducanu had taken Twitter's advice & carried on 'bravely' and 'heroically' quitting and losing… thank God she's made of tougher stuff & realised that winners don't quit & have to learn how to handle the pressure. That's why she's Champion today. Congrats Emma 👍 pic.twitter.com/0EBqiKi4ub

— Piers Morgan (@piersmorgan) September 11, 2021