Politics
What On Earth Is This Row About Brits 'Getting A Chinese'?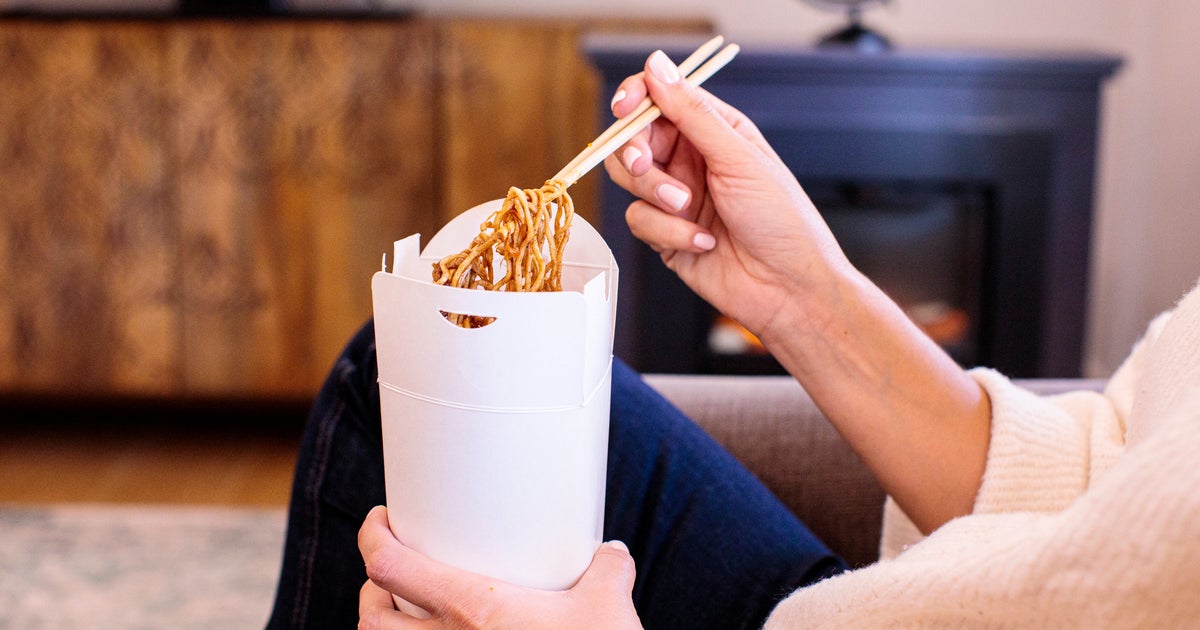 TikTok has completely lit up this week after an influencer suggested the way Brits order a Chinese takeaway could be problematic.
Yep – what seems like a harmless phrase has been completely dissected in a lot of back-and-forth TikTok videos with contributions from people from all around the world.
So if you don't fancy watching all the videos yourself, here's what you need to know.
How did the 'getting a Chinese' debate begin?
It all stemmed from a US TikToker who suggested three days ago that the phrase used to place a food order in the UK (e.g. "getting a Chinese") sounded "a little racist".
Soogia, who uses the handle @soogia1 and regularly shares videos about her Asian-American heritage, began the conversation after noticing there were a lot of videos on her TikTok For You page, showing people unboxing their Chinese meals.
She did also tell her followers that she understood it was not "intended to be racist", but wanted to raise questions about the phrase itself.
She compared it to the prompt, "tell me something that isn't racist but feels like it is," and pointed out that in the US it's always called for going out for "Chinese food" – so why is it different in the UK?
In the same video, Soogia even questioned the nature of the takeaway, saying she did not recognise chips or chicken balls as a form of traditional Chinese cuisine – but, again, she did not criticise those who had shared videos showing off their takeaway selections, and just said they were "interesting".
Of course, she also picked up on the curry sauce which Brits love to pour all their meal.
"I'm not judging at all," Soogia said. "It's just everybody's so creative. I've just never seen that before. Maybe it's just the algorithm, but I didn't see any dumplings, no hotpot, no map tofu, no bao buns, no wong beans. "
How did the 'Getting a Chinese' debate escalate?
Well, the video was viewed more than 3.3 million times and stitched (so combined with another TikTok) with plenty of people criticising her take.
This shortening of the word is used for a whole variety of cuisines in the UK, including getting "a Mexican" or "a Greek".
The following day, Soogia had posted another video saying she understood it was because the US word "takeout" is a mass noun, so no definitive article is needed – and it was the use of "a" before the word Chinese in the British videos which had alarmed her.
However, she also explained: "Here, when someone refers to a person as a Chinese, a Mexican, it is almost always in an effort to strip that person of their humanity, because they're not saying a Korean person, a Mexican person. So what that does is reduces to their race or ethnicity.
"So when I hear 'a Chinese' referred to in that way, it hits my ear different and it gives me pause."
She added: "I definitely do not think any of the three people that I showed in that video are racist."
But, it was too late – the debate had begun and it raged for several days.
Enter: Zion Davidson. The Brit pointed out that there's a habit in American English for people to really spell out a word, and not shorten it all.
She mentioned how horse-riding is horseback-riding in the US – asking: "Please, where else are you supposed to mount that beast?".
Zion also said the UK is "well aware" that authenticity levels for British-Chinese takeaways is "on the floor".
Then, she hammered home her main point, saying "We will take shit from another nations, proudly – but not America," before taking a dig at the US's own love of sauce.
The conclusion? Move over Twitter – TikTok is where the real debates are happening.