Politics
Why Covid Cases Have Stopped Falling And What Could Happen Next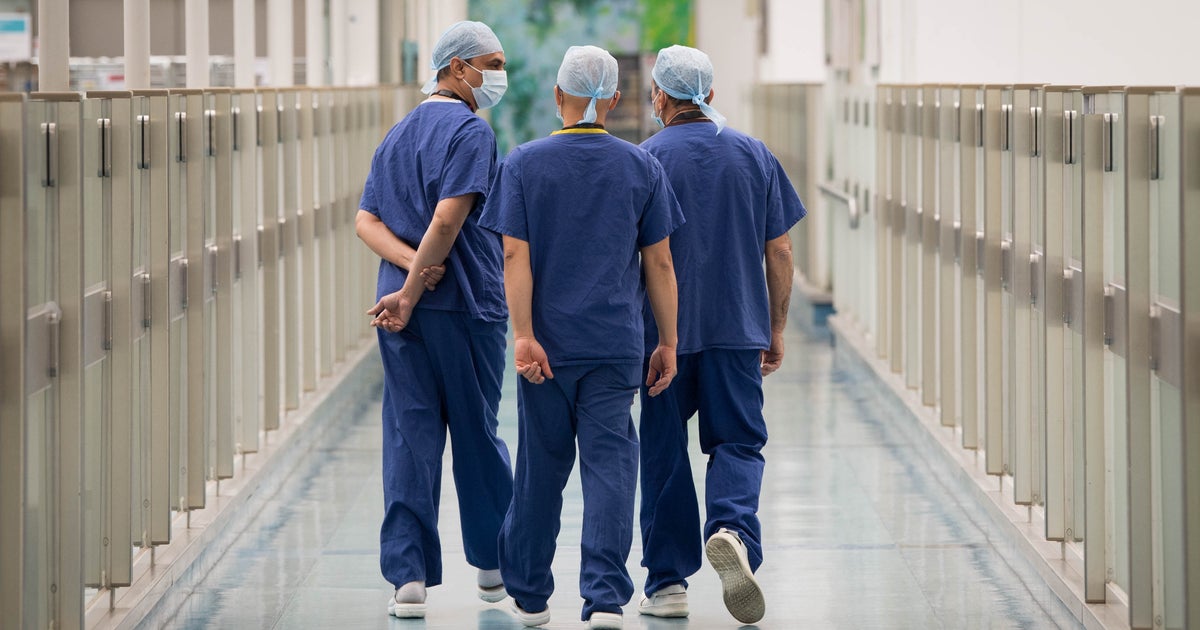 Since the third national lockdown began to take effect in mid-January, Covid cases have been in decline across all regions of England – until now. 
Infections are by no means skyrocketing but the steady decrease has flattened out and it's almost certain they will soon rise given Boris Johnson's gradual loosening of restrictions and the reopening of society.
Six of the nine regions are recording low rates last seen in September. But one region, Yorkshire and the Humber, has seen its rate rise slightly over the past fortnight.
Where are we at right now?
The average rate of infection nationally as of March 21 was 55.6 cases per 100,000 people – and it has been hovering around that figure for the last few days.
Prior to that there had been a drastic decrease since earlier in the year when the figure was almost ten times that. 
Public health expert and member of Independent Sage, Dr Gabriel Scally, told HuffPost UK: "What happened on previous occasions was it went down and it kept going down, but on this occasion it's levelled off at a certain level of circulation and that's across the whole population."
Here are the 10 places in England with the highest case numbers.
Barnsley 184.7 cases per 100,000 people
North Lincolnshire 159.6
Kingston upon Hull 150.5
Doncaster 142.7
Rotherham 140.9
Bradford 140.2
Wakefield 134.4
Leicester 194.2 
Luton 129.5
Sheffield 124.1
What's caused cases to level off?
According to Dr Scally, a number of different factors are at play.
"The lockdown isn't anywhere near as severe as it was in the past," he said. "And you can see that in mobility, there's a lot more traffic on the roads and [more] people moving around and working than last year.
"And we do know there are some people who have just given up and are doing things they shouldn't be.
"Then there's the difference between the variants that we have now, the Kent variant, and the variants that dominated previously. It's much more infectious."
On top of this, England has begun to ease restrictions already, with schools reopening earlier this month. On March 29 two households or up to six people will be allowed to meet outdoors, while outdoor sport and leisure facilities will restart and the "stay at home" rule will officially end.
These are the places in Britain with the lowest rates of coronavirus as of March 21, the latest figures available from NHS Digital.
Isle of Wight 9.9 cases per 100,000 people
Devon 14.3
City of London 16.8
Cornwall and Isle of Scilly 17.3
Gloucestershire 19.2
Camden 20.7
Croydon 21.2
Bath and North Somerset 21.7
East Sussex 22.1
Cumbria 22.2
Bournemouth 22.3
Southwark 22.6
Haringey 22.7
Bromley  23.2
Barnet 23.2
Are cases low enough to reopen?
Possibly not, but this also has to be balanced against the economic and health effects of lockdown.
Dr Kit Yates, mathematical biologist at the University of Bath, told HuffPost earlier this month: "In terms of having everything opened up and being able to keep on top of cases using Test and Trace, we need to be down to 10 cases per 100,000 people per week." 
"That's where we need to be if we want to stamp down on outbreaks."
What will happen next?
Almost certainly a rise in cases.
Earlier this week, England's chief medical officer professor Chris Whitty said another surge in coronavirus cases is inevitable, adding there would be "bumps and twists on the road", possibly including the emergence of new variants and shortages in vaccine supplies.
He said: "The path from here on in does look better than the last year but there are going to be lots of bumps and twists.
"There will definitely be another surge at some point, whether it's before winter or in the next winter, we don't know.
"Variants are going to cause problems, there will be stock-outs of vaccines and no doubt there will be multiple problems at a national level but also at a local level – school outbreaks, prison outbreaks, all the things that people are dealing with on a daily basis."
Yet despite the easing of restrictions, the government doesn't appear to have many mitigation strategies in place to cope with the expected rise in cases.
Dr Scally said: "If we relax things there don't seem to be any preventative measures in place to keep things under control, apart from vaccination which will of course make a big difference.
"Independent Sage have been saying since last spring that we need a real series of things, like improving ventilation in classrooms, taking on extra space for schools so they can spread out, and none of this has happened.
Won't the vaccines mitigate the worst of it?
Vaccines will have a huge positive effect on the Covid situation across the country and while cases have flattened, the death rate continues to falls as the most vulnerable become protected.
But there's another danger – mutations.
Viruses are live organisms and as such have the main principal drive that we humans do – to survive. Variations occur all the time and the ones that thrive are those that are more infectious and less deadly as they survive in the bodies of more and more people.
There are two major factors that increase the likelihood of a virus mutating. First is how much there is circulating in the population. The more virus about, the more chance some of it will mutate.
The second can be thought of as barriers to infecting people, which place more pressure on the virus to adapt to survive.
Unfortunately, vaccination can act as such a barrier so even if the most vulnerable are vaccinated, there's a chance a dangerous mutation could occur if there are high levels of transmission among younger, unvaccinated people.
Dr Scally said: "The big concern is we have a lot of virus replicating and it doesn't really matter whether it's in children, young adults or older people, the more it replicates, the more it mutates and the bigger risk we have of the more difficult ones taking hold and maybe even generating a Kent MKII version.
"It's really bad news for us."
How can we stop this?
One option is to continue lockdown but this is politically unviable and would do further damage to the health and finances of the nation.
According to Dr Scally, another option is to change the vaccine strategy: "They should start thinking about how they're going to start using the vaccine and use it strategically for groups that are high-risk and at risk of spreading it a lot.
"Teachers and school staff, transport workers and people working in food service should be vaccinated."