Politics
Why Lockdown Is Lasting So Long Even With Effective Vaccines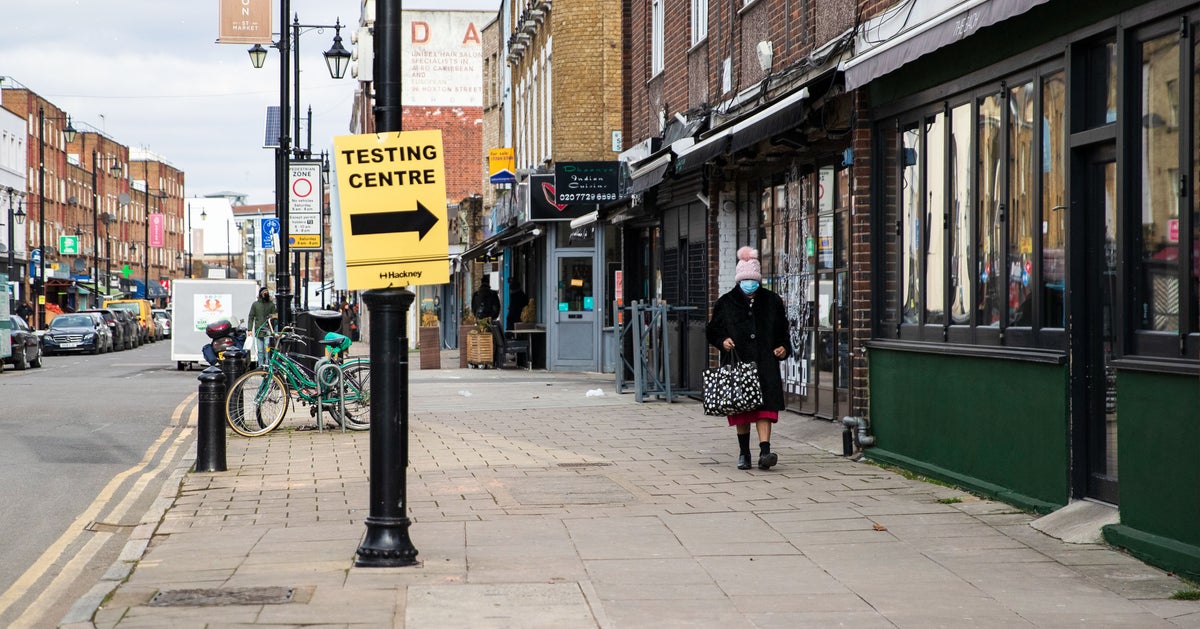 Why can't we open up everything at once?
In short, because it would be a disaster and we'd most likely end up in yet another lockdown this time next year. 
Scientists advising the government have already voiced concerns that even Boris Johnson's "cautious" reopening of society could lead to more people being hospitalised than in January.
The Scientific Advisory Group for Emergencies (Sage), said a "relaxation over nine months would result in a much smaller peak", though they added they had "medium confidence" this would be the outcome rather than a "high confidence".
But there's also a more practical reason for staggering the changes.
Dr Kit Yates, mathematical biologist at the University of Bath, told HuffPost UK: "It was good to hear they were being cautious and leaving time to measure the impact of each measure because that's really important to do.
"If we just went ahead in one big tranche, we wouldn't be able to tell what the impact of each was.
"The first step – getting kids back in school – is also one of the riskiest in terms of keeping the virus in check."
Though there is still disagreement about just how much schools contribute to transmission, a recent study by the London School of Hygiene and Tropical Medicine suggests the move could push the R rate above 1, "potentially putting an end to the decline in new cases".
"If the R number is above 1 for a sustained period of time then that will mean an increase in cases and we will see an increase in serious illness and deaths," Dr Yates said.
And remember – this is just the first step in a series planed over the coming months.
Dr Yates added: "If we can't get past schools then that worries me."
But…vaccines?
Getty

Understandably, some people are a little impatient about lockdown ending. 
Yes, vaccines are great and the speed at which they've been developed and the fact they appear to be so effective is absolutely extraordinary.
Unfortunately they are still only one part of how you fight your way out of a pandemic.
"You can't just vaccinate your way out of this," Dr Stephen Griffin, associate professor at the Leeds Institute of Medical Research, told HuffPost UK last month.
"It's great news that we have these vaccines but they can't just be seen as a way out on their own. They have to be coordinated with suppression and maintaining our borders."
And the only way to suppress the virus is with restrictions, hence why they will still be in place for at least the coming months.
Dr Yates said with all adults not set to be jabbed until the end of July, we need to keep the measures in place.
He said: "I suspect the vaccination programme will reduce severe illness and death, what I worry about is that even before the vaccination programme began, three-quarters of the people who went into ICU with Covid were under 70." 
As of February 19, 76% of patients in intensive care were aged under 70, according to a report from the Intensive Care National Audit and Research Centre.
What happens if you don't suppress the virus?
It circulates more widely and more people become infected. The rollout of the vaccine does mean there is less chance these newly-infected people will be vulnerable and therefore have more change of developing serious disease or even dying, but that's only part of the picture.
Another, far scarier part of that picture, is the threat from mutant strains.
Viruses are live organisms and as such have the main principal drive that we humans do – to survive. Variations occur all the time and the ones that thrive are those that are more infectious and less deadly as they survive in the bodies of more and more people.
There are two major factors that increase the likelihood of a virus mutating. First is how much there is circulating in the population. The more virus about, the more chance some of it will mutate.
The second can be thought of as barriers to infecting people, which place more pressure on the virus to adapt to survive. Vaccination can act as such a barrier.
This means opening up fully and letting the virus spread while only part of the population is vaccinated creates the ideal conditions Covid-19 would need to mutate – and this is very bad news.
"The biggest worry is that we'll find a variant along the way which will significantly decrease the effectiveness of the vaccine," said Dr Griffin.
We already have various strains of Covid-19, one of which is currently rampaging around the UK. Others have been identified as originating in South Africa and Brazil.
As yet there is no evidence that these will be more resilient or resistant to the vaccines that have been developed, but there is nothing to say this won't change.
What's the worst case scenario? 
Remember November when we were waiting for vaccines to be developed, didn't know if they were even going to work and were staring ahead into nothing but a long bleak winter?
That. Again.
But at least we're all in this together, right?
For the moment, yes. The easing of restrictions is going ahead on a national level but this could very well change.
On Monday when announcing the plan, Johnson admitted local lockdowns could be "reimposed" to tackle new variants.
"The worry is that those places where cases start to rise are potentially going to be linked to the socio-economic status of those places," said Dr Yates.
"Lockdowns only work for people who can actually lock down,"
"For people who still have to go to work in large numbers in those areas, then lockdowns don't work as well."
Then there's the issue of so-called vaccine passports which would allow those who have been vaccinated to access live events, night clubs or even foreign travel.
The idea of digital "immunity certificates" for use both at home and abroad has grown in recent weeks, with figures including former PM Tony Blair saying they will become "inevitable".
Although ministers have long denied they back "vaccine passports" for access to domestic services, the new "roadmap" published on Monday included a review of certification to be led by Cabinet Office minister Michael Gove.
But how such a system could be introduced without discriminating against people who either can't have a jab due to medical reasons, or opt out of getting one, is a tricky topic with no immediate answer.
Johnson said on Tuesday: "There are deep and complex issues that we need to explore, and ethical issues about what the role is for government in mandating or for people to have such a thing or indeed in banning from people doing such a thing."
What are we actually aiming for?
Depressingly, a situation very similar to the one we were in last summer only with the added firepower of the vaccines.
"We crushed the spread of cases during the first lockdown and got the R rate down, and the epidemic was squashed but then they started to unlock," said Dr Griffin.
As politically unpopular as it would have been, there's a strong case to be made that if the UK had been kept under lockdown over last summer then we could have kept the virus under control until the vaccines were rolled out. We may even have avoided the mutant strain currently rampaging across the country.
But alas, that is not what happened so here we are still in lockdown, albeit with a glimmer of hope for a better summer ahead. Now we have to reopen but make sure cases remain at a manageable level.
"In terms of having everything opened up and being able to keep on top of cases using Test and Trace, we need to be down to 10 cases per 100,000 people per week." Dr Yates said.
"That's where we need to be if we want to stamp down on outbreaks."
So where are we right now? Although it varies across the country, on average we're at 113.6 cases per 100,000 people…