Tech
AI cameras in Amazon trucks deny bonuses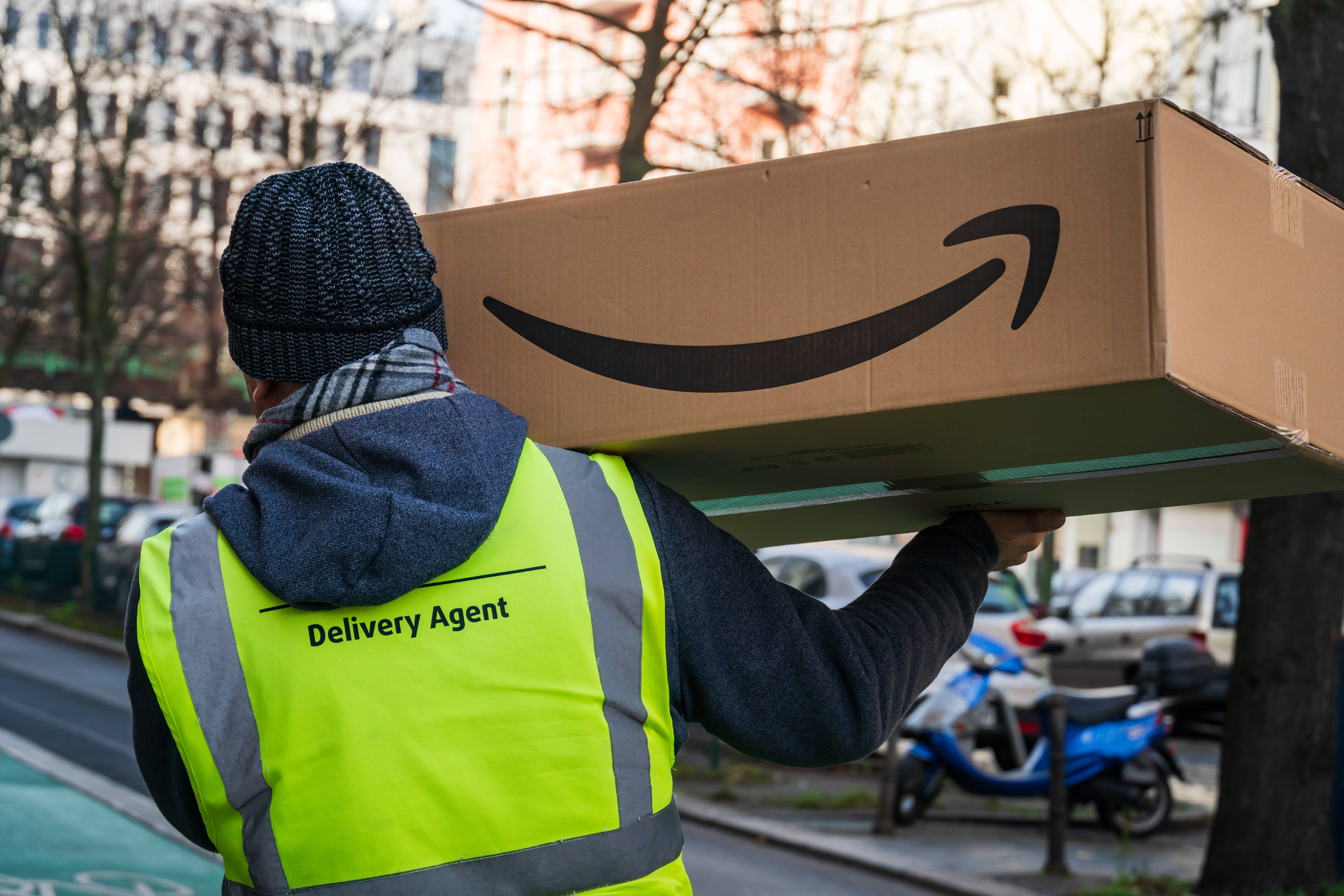 In brief AI cameras inside Amazon's delivery trucks are denying drivers' bonus pay for errors they shouldn't be blamed for, it's reported.
The e-commerce giant installed the equipment in its vehicles earlier this year. The devices watch the road and the driver, and send out audio alerts if they don't like the way their humans are driving.
One man in Los Angeles told Vice that when he gets cut off by other cars, the machine would sense the other vehicle suddenly right in front of him, and squawk: "Maintain safe distance!" Logs of the audio alerts and camera footage are relayed back to Amazon, and it automatically decides whether drivers deserve to get bonuses or not from their performance on the road.
These workers, who are employed via contractors, claim they are unfairly denied extra pay for errors that were beyond their control or for things that don't necessarily mean they're driving recklessly, such as tuning the radio or glancing at a side mirror.
"When I get my score each week, I ask my company to tell me what I did wrong," the unnamed driver said. "My [delivery company] will email Amazon and cc me, and say, 'Hey we have [drivers] who'd like to see the photos flagged as events, but they don't respond. There's no room for discussion around the possibility that maybe the camera's data isn't clean."
An Amazon spokesperson said alerts can be contested and are reviewed by staff at the internet giant to weed out incorrect judgments by the software.
Trans gamers are using AI to alter their voices
Deepfakes aren't all bad. The technology is helping trans people feel comfortable with communicating in gamer communities by changing the sound of their voice with AI algorithms.
It can be difficult for trans gamers to speak in group chats when the pitch of their voice doesn't match their gender identities; some may want to sound more feminine or masculine, typically.
A startup called Modulate is helping them generate new voices or so-called "voice skins" by using machine-learning software that automatically adjusts the sound of their speech. Some trans people have started testing the algorithms but haven't yet used it in the wild, according to Wired.
"We realized many people don't feel they can participate in online communities because their voice puts them at greater risk," Mike Pappas, Modulate's CEO, said. He claimed the software only has a 15 millisecond lag when transforming someone's speech in real time to a different pitch.
Early testers said they were impressed with the software's capabilities, although Modulate declined to provide a live demo for the magazine.
The UK government's ten-year AI plan
The British government has promised to invest more in the AI industry and review semiconductor supply chains to make sure it has enough computational resources to support the growth of the technology.
"This is how we will prepare the UK for the next ten years, and is built on three assumptions about the coming decade," the report's summary began.
"1. Invest and plan for the long-term needs of the AI ecosystem to continue our leadership as a science and AI superpower;
"2. Support the transition to an AI-enabled economy, capturing the benefits of innovation in the UK, and ensuring AI benefits all sectors and regions;
"3. Ensure the UK gets the national and international governance of AI technologies right to encourage innovation, investment, and protect the public and our fundamental values."
The first point involves funding more scholarships to help more people obtain postgraduate education in machine learning and data science. Researchers are encouraged to collaborate with others from European and US institutions.
Other parts of the plan, however, are a little bit more wishy-washy. There isn't strict actions or policies in some parts, for example, a lot of inter-agency collaboration involves formulating yet more reports to understand "strategic goals" in supporting the AI economy or algorithmic transparency.
FedEx to begin testing autonomous delivery trucks
Aurora, the self-driving car software biz, has started testing autonomous heavy duty Class 8 trucks capable of hauling over 14,969 kilograms with shipping giant FedEx.
The trucks will be monitored by a safety driver as they drive the 500-mile round trip from Dallas and Houston, Texas, along the I-485 interstate highway, Aurora announced this month. The company is aiming to operate fleets of fully autonomous trucks without the help of safety drivers by 2023.
You can read more about it here. ®
Source link