Tech
Alan Turing Institute to spend £60m from UK.gov on AI for air traffic control and banking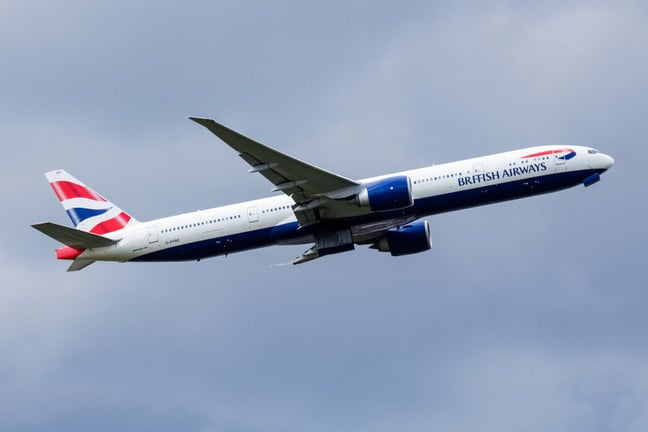 The UK government will, to the tune of £60m, bankroll two major research projects led by the country's national institute for AI, the Alan Turing Institute: one to automate air traffic control, and the other for banking services.
Project Bluebird, arguably the more interesting of the two, will explore how techniques like reinforcement learning can be applied to coordinate the flight paths of aircraft. With fresh investment, the goal is to eventually conduct the world's first live trials of an AI system capable of monitoring air traffic and communicating with pilots.
Researchers at the Alan Turing Institute have been working on this problem with NATS, Blighty's biggest air traffic control provider, since 2018. It's hoped the machine-learning system can assist human controllers in preventing accidents and improving traffic flow. By optimizing journeys, the software may even reduce fuel consumption, too.
We're told the project will have three parts:
The aim, as far as we can tell, is not to outright replace human air traffic controllers, and instead get humans and intelligent machines working closer and better together.
"The project will explore ethical questions such as where the responsibility lies if a human-AI system makes a mistake, how to build a system that is trusted by humans, and how to balance the need for both safety and efficiency," the institute said.
Some of the code for this project is open-source and already up on GitHub.
AI bankers
The second funded scheme, dubbed the Prosperity Partnership Project, is a collaboration between the institute and HSBC. An interdisciplinary team made up of computer scientists and economists will investigate how AI can revamp financial services and tools, and look for the best ways to apply the technology fairly and securely.
Interestingly, the project will involve generating synthetic financial data for researchers to experiment with. Using real data is risky, and isn't possible for privacy reasons.
"It aims to address challenges such as how to increase the accuracy of predictive models without compromising privacy and security of customers, or improving transparency without leaving systems open to external threats," the project's description read.
"The project intends to outline how the finance sector can make the transformational shift to the greater use of AI technologies, ensuring they have fairness, security and accountability at their heart, while being robust and aware of privacy."
The funding comes from the Engineering and Physical Sciences Research Council, part of UK Research and Innovation, a government body working under the Department for Business, Energy and Industrial Strategy. ®
Source link