Tech
Artemis launch delayed as hurricane heads for Florida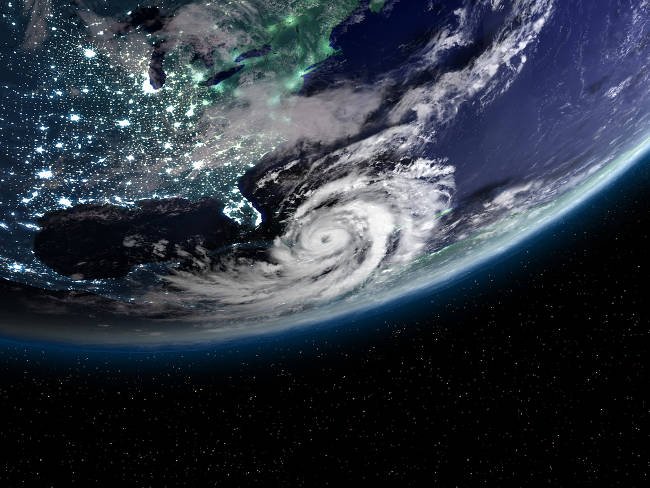 Rocket fans will have to stow the popcorn once again because NASA's rescheduled launch of Artemis I this week has been stood down.
As we noted when the space agency announced its revised dates for the uncrewed Moon mission, NASA has a number of conditions that need to be perfect in order to go ahead with a launch – not least the weather.
But it appears that the most mundane of them has forced the mission to be called off as Florida, home of the Kennedy Space Center where the SLS rocket is sitting on the launchpad. The site lies in the path of the developing Hurricane Ian.
On Saturday, the complex said on Twitter it was "forgoing the launch opportunity" on September 27 and "preparing for rollback, while continuing to watch the weather forecast associated with Tropical Storm Ian."
Last night, NASA said it continues to monitor forecasts "while conducting final preparations to allow for rolling back the Artemis I Space Launch System rocket and Orion spacecraft to the Vehicle Assembly Building [VAB]."
NASA added: "Managers met Sunday evening to review the latest information on the storm from the National Oceanic and Atmospheric Administration, the US Space Force, and the National Hurricane Center and decided to meet again Monday to allow for additional data gathering overnight before making the decision on roll back. NASA continues to prioritize its people while protecting the Artemis I rocket and spacecraft system."
The sole reason to keep the SLS on the pad would be to preserve the second launch opportunity on October 2. Rolling back to the VAB, disconnecting and prepping the rocket, reconnecting and returning to the launch pad would take the mission soaring past that deadline. All the same, the crawler has been brought out to pick up the rocket if necessary.
October 2 is rubbing up against SpaceX's launch window for the Crew-5 mission to the International Space Station on October 3. If the Artemis launch does not go ahead, it's unlikely the Crew-5's will.
On the upside, the flight termination system batteries, which needed to be certified to make the launch, have been given the green light by the Eastern Range, and the cryogenic demonstration test that took place on Wednesday concluded with "all objectives met."
We will update the story when NASA has reached a decision, though not rolling back would be incredibly brave. The SLS rocket is based on Space Shuttle booster technology, but Shuttle bolts are not used to hold it down – the stack is just perched on the pad.
According to Bruce Tiller, SLS booster manager at Northrop Grumman: "So there's no hold down bolts. It's just sitting there, free standing. Now we'll bolt it down when we're rolling out to the pad. Because we want to protect against winds and motion, as you do during rollout. And so we do bolt them down when we're transporting the rocket out. But once we're there, they take those out, and there's no hold down; it's just sitting there."
Suffice to say that you don't want hurricane winds going anywhere near. ®