Tech
AWS taps up Singapore scientists to overcome hurdles facing quantum computing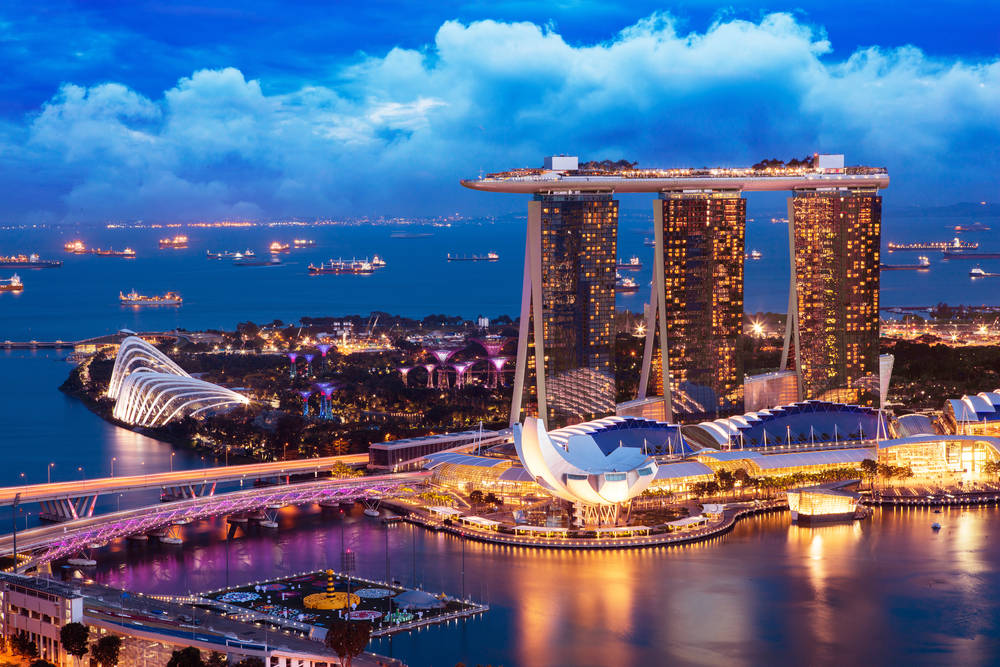 Amazon Web Services has partnered with the National University of Singapore (NUS) in hope of improving quantum technologies and their applications. The duo announced they had signed a Memorandum of Understanding this week.
The collaboration will be led by the NUS-hosted Quantum Engineering Program (QEP), a five-year SG$25m ($18.5m, £13.3m, €15.6m) initiative launched in 2018 by Singapore's National Research Foundation that focuses on translating the often abstract science of quantum physics into tech that can be commercialized.
So far, the QEP has supported eight major research projects – such as hardware and software that may be able to eventually outperform today's supercomputers and simulate chemicals to help design drugs – though these solutions remain unfinished, waiting until future-gen quantum computers can make them a reality.
"The QEP is currently working with companies to identify problems they face that quantum technologies may already or may soon be able to tackle," QEP director Alexander Ling told The Register.
"For example," said Ling, "it will support quantum computing software researchers to investigate algorithms and simulation techniques that could be applied to real data. Proposals aimed at tackling challenges in supply chain management, finance, trading, chemistry and materials are currently under review for funding."
Quantum computing may one day be able to provide powerful computational tools beyond the reach of traditional computers, though producing a practical system will likely require leaps in science and engineering. And if quantum computers do take off, you'll want your communications to be quantum-secured: these computers may be able to computationally crack non-quantum-secured data.
"Some forms of encryption used today can be broken by future large-scale quantum computers, which also drives a search for alternatives," Ling said.
In a canned statement, the NUS said AWS will gain access to the university's National Quantum-Safe Network, a vendor-neutral platform for developing technology and integrating some of it into local fiber networks.
"The understanding that we are using quantum communications technology to support experiments using existing fiber is correct," AWS ASEAN managing director Tan Lee Chew told The Register.
Chew said AWS sees opportunities in supporting Singapore's Smart Nation initiatives, such as traffic optimization, financial planning, shipping and port operations, and materials design applications within commercial organizations.
"Quantum technologies have the potential to help Singapore accelerate its Smart Nation agenda," said Chew, adding: "The goal is to train academics, students, and commercial organizations in Singapore to be skilled in quantum computing, including he ability to then develop their own products."
The goal is to train academics, students, and commercial organizations in Singapore to be skilled in quantum computing
Inevitably, there will also be some joint public-relations activities.
AWS debuted a cloud quantum computing service the tech giant calls "accessible, affordable and easy to use" in August 2020 named Braket. The pay-only-for-what-you-need product provides access to three types of quantum hardware: quantum annealers, gate-based systems built on superconducting qubits and on trapped ions, and hybrid quantum and classical algorithms tools. Users work in the Jupyter notebook environment.
Quantum cloud endeavors are not new: IBM and Microsoft are already doing it. In fact, IBM is already in the middle of a three-year collab with QEP where Big Blue provides NUS researchers cloud access to 15 of IBM's quantum computing systems, a big leg up given the restrictions on research imposed by the small number of quantum computers out there.
As for the massive machine that is AWS, Ling said there was already an existing relationship: "Researchers in Singapore already had some links to the companies working with AWS to offer cloud access to quantum hardware." ®
Source link