Tech
Bloated middle age beckons: Windows 1.0 turns 35 today and is dealing with its mid-life crisis, just about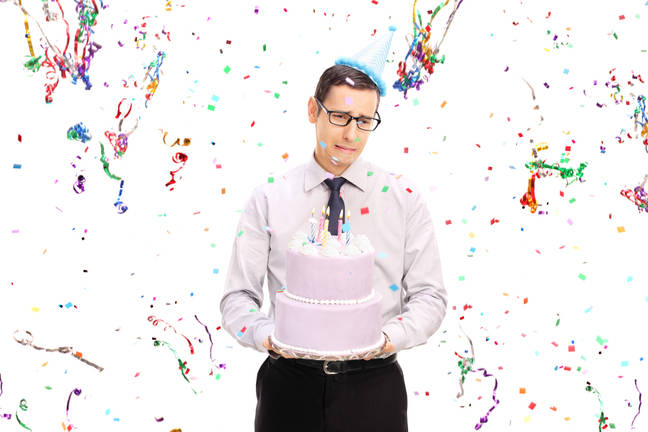 What do Cristina Ronaldo, Bruno Mars and Windows have in common? They're all 35 years old today. It is three and a half decades since Microsoft Windows 1.0 was unleashed upon an unsuspecting world.
Tottering atop MS-DOS, Windows 1.0 was released on 20 November 1985. A graphical multitasking shell, it would usher in an era of dominance on the PC that lingers on today. The secret sauce was IBM support, which brought a huge chunk of the business world along, for better or worse.
Not that dominance was a sure thing back then. Windows 1.0 was by no means the only game in town: this hack has fond memories of GEM (Graphics Environment Manager) which turned up in computers from Amstrad to the Atari ST. At the time Windows was one among many, and it would take a good few iterations before the 3.x line began to dominate.
Start Me Up: 25 years ago this week, Windows 95 launched and, for a brief moment, Microsoft was almost cool
First shown off two years previously, Windows 1.0 would run on 256KB of RAM and a pair of floppy drives (later versions would require a hard disk) and, most significantly, require the user move a mouse-pointer to make things happen in the 16-bit shell.
At least 512KB was needed before performance improved beyond dragging Notepad through treacle. Windows 1.0 also suffered from an initial paucity of apps, with the likes of Calculator and Paint coming in the box while many MS-DOS applications would fire up in full-screen mode. The GUI also insisted on tiling the windows – no overlapping was allowed other than dialogs.
After a number of incremental improvements, Windows 1.0 was replaced by Windows 2.0 in 1987, although it lingered on until support for it (as well as versions 2.0 and 3.0) ended in 2001.
Golden goose
Windows was the mainstay of Microsoft profits in the 90s, thanks to some sharp elbows on the OEM front from its legal department. The money rolled in, and Redmond wanted more.
When smarter mobile phones started kicking off in the late 90s, Microsoft made its first of many failed attempted to break into the mobile market with Windows CE, or WinCE as it became known. It didn't last long, despite some notable handsets, but Microsoft kept trying.
Enthused by then-CEO Steve Ballmer, who had originally dismissed the iPhone, Microsoft tried again with Windows Phone 7, launched in 2010. Despite excellent hardware from Nokia, which Redmond bought and then gutted, the OS never caught on with developers and a lack of backwards compatibility with new kit killed demand.
As for tablets, Redmond first dipped Windows' toe into the market in 2003 with the Microsoft Tablet PC. Redmond has kept up its interest in this area – and the latest Surface fondleslabs are very nice, if expensive, pieces of kit.
Now Windows has evolved into a cloud operating system, and is maintaining its position in the mainstream. Microsoft has managed to make the transition from in-box code to cloud better than most, albeit a bit late.
Ray Ozzie, hired as Microsoft's cloud guru in 2006, saw the writing on the wall and warned Redmond that Windows would have to get cloudy. He was forced out, although not before founding Azure, but the smart folks took note – not least Satya Nadella, who is cloud to the core.
Better than DOS
It seems odd that senior Windows coders now weren't even a glint in the milkman's eye when the first build of the OS came into being. But the effect of the operating system is undeniable.
Looking back, Windows 1.0 was a curiosity in spite of the enthusiasm for the product by Microsoft boss, Bill Gates. Business users were content to stick with DOS while consumers looked to alternatives, including the likes of Atari or Commodore, for their home computing fun.
However, Windows 1.0 marked a change for Microsoft and an attempt to focus more on applications. APIs for video and mouse hardware moved things on from the DOS environment and PC software and hardware makers would flock to the platform as the decades rolled by. For better or for worse.
Windows is, for many, a daily part of life. And so join us in a celebratory (or commiseratery) toast to the 35th anniversary of the arrival of the very first version. ®
Source link