Tech
BMW adds games to the 5 series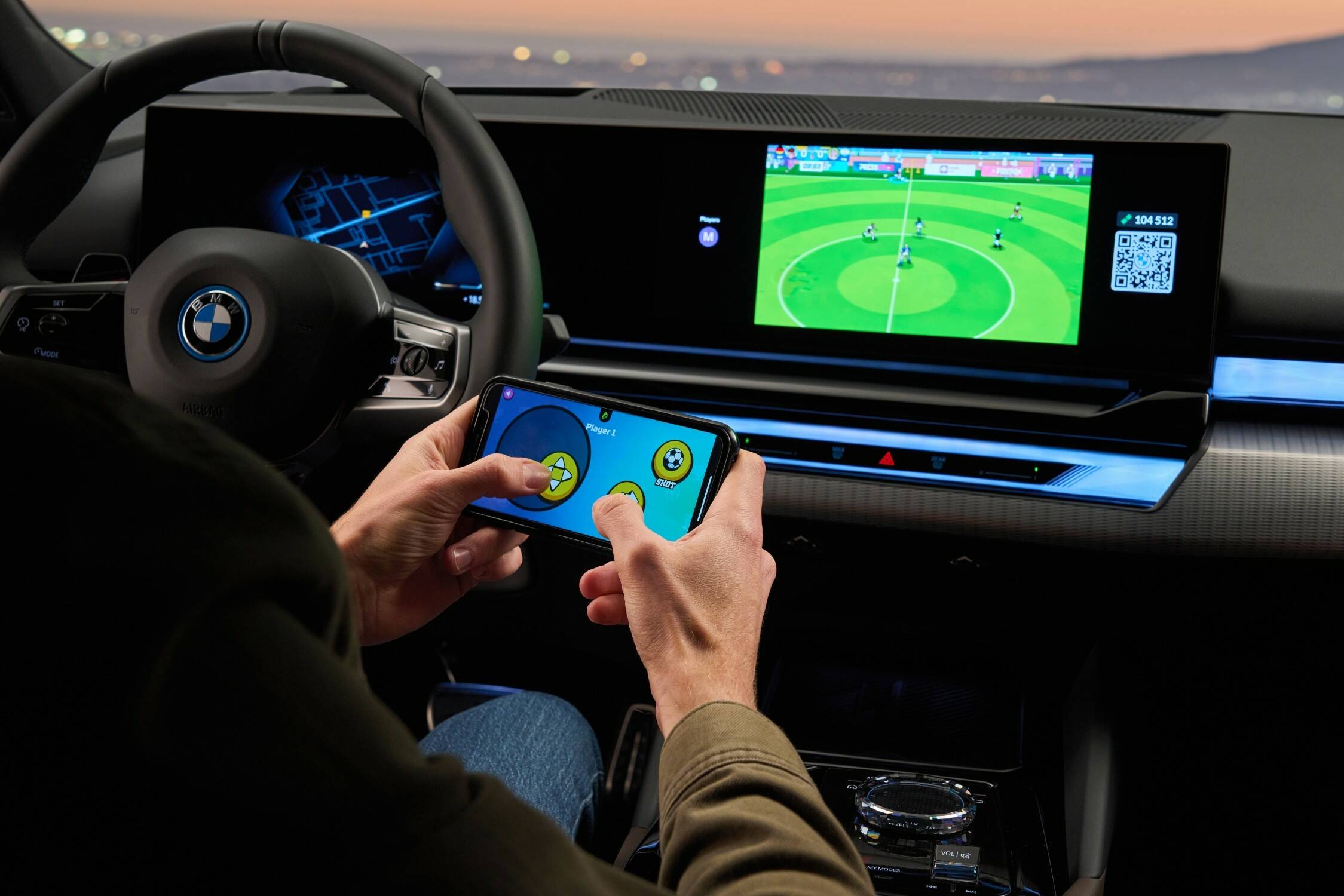 BMW has announced a new in-car gaming feature available on its 5 series automobiles that allows users to use smartphones as a controller for software running on in-car screens.
The German automaker billed the feature as a way to play "so-called casual games" to pass the time while waiting for an electric vehicle to charge – while the vehicle is stationary, of course.
The in-car gaming feature is part of a collaboration between the German automaker and the gaming platform AirConsole – an app that houses an array of subscription games, including multi-player offerings.
The BMW AirConsole partnership includes games like Go Kart Go, Golazo, Music Guess, and Overcooked – with promises of expansion.
Is it too much to expect something exciting, like Grand Theft Auto?
The games are stored and run locally, after download from the cloud. That means BMW controls the library of amusements, allows for eventual over-the-air updates, and removes connectivity problems when the car ventures into internet deserts.
The game is displayed on the car's infotainment screen. If a phone is unavailable, tablets or other devices will do the job as controllers, once paired with the car via QR code.
Eventually the partners plan to bring the platform – a reason to linger in your vehicle for extended periods of time – to other BMW models.
BMW has created an i5 demo vehicle to show off the feature. That demo includes large clearly recognizable pixels "as an homage to the now iconic 8-bit era of computer games," Said the car maker.
Automotive News reported in 2022 that Tesla "easily" outpaced BMW as the best selling luxury brand. The Musk-owned marque experienced a 41-percent year-on-year increase of vehicle registrations between 2021 and 2022.
Tesla has incorporated in-car gaming in its Models 3, S, X, and Y since 2020 via a feature called Passenger Play. In December 2021, Tesla was forced to disable the feature while the vehicle was in motion after the USA's National Highway Traffic Safety Administration (NHTSA) received complaints on the very obvious distraction hazards it could cause.
BMW may have potentially learned from Tesla's experience – if the BMW is driven while the gaming is on, it will save the session and turn it off. ®