Tech
Broadcom's strategy ignores most VMware customers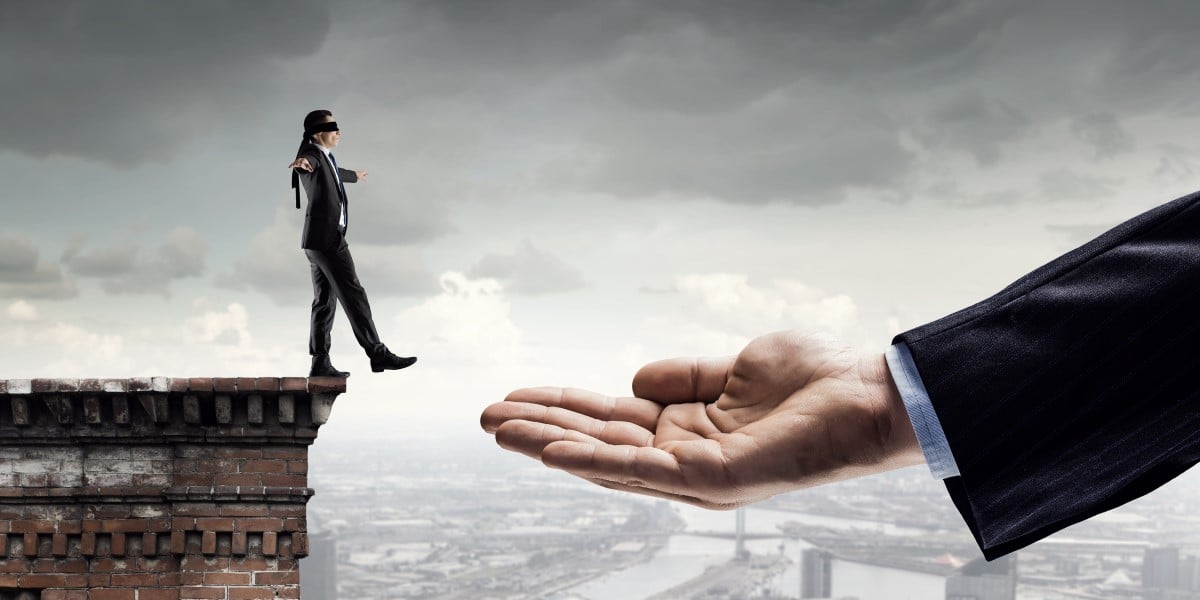 Broadcom's stated strategy is very simple: focus on 600 customers who will struggle to change suppliers, reap vastly lower sales and marketing costs by focusing on that small pool, and trim R&D by not thinking about the needs of other customers – who can be let go if necessary without much harm to the bottom line.
The Register offers that summary based on Broadcom's own words, as uttered at a November 2021 Investor Day.
The Broadcom event kicked off with an overview from president Tom Krause, who illustrated the outfit's go-to-market plan with the following diagram.
Broadcom's go-to-market plan

Click to enlarge
Krause told investors that the company actively pursues 600 customers – the top three tiers of the pyramid above – because they are often in highly regulated industries, therefore risk-averse, and unlikely to change suppliers. Broadcom's targets have "a lot of heterogeneity and complexity" in their IT departments. That means IT budgets are high and increasing quickly.
Such organisations do use public clouds, he said, but can't go all-in on cloud and therefore operate hybrid clouds. Krause predicted they will do so "for a long time to come."
"We are totally focused on the priorities of these 600 strategic accounts," Krause said.
Evidence of that focus came on another slide that revealed Broadcom's two previous major software acquisitions – CA and Symantec – each spent around 17 percent of revenue on research and development before they were bought.
Broadcom has trimmed that to 14 per cent by focusing R&D on the needs of its top 600 customers. Krause said savings come from not addressing the needs of smaller customers.
Focusing on customers who aren't likely to leave means Broadcom slashes its sales and marketing costs. Krause said CA and Symantec spent 29 percent of revenue on sales and marketing. Broadcom spends 7 percent.
Which brings us to the "Enterprise" segment on Krause's pyramid. Broadcom aims to "sustain" those 600 customers.
The next tier down on the pyramid is "Commercial." Krause said Broadcom is content to have those 100,000 customers "trail" over time.
Krause also outlined Broadcom's ambition to stop selling perpetual licenses and sell more, and longer, subscriptions. Doing so creates what he called "quality revenue" that's better than the revenue from maintenance deals.
A little hope for VMware customers, maybe less for the sales team
A reminder: Broadcom has said it expects VMware to contribute $8.5 billion to EBITDA within three years of the acquisition deal closing, a substantial jump from VMware's current $4.7 billion. If Broadcom uses the strategies it outlined last November once VMware has been acquired, it's not hard to see many millions of sales expenses going away.
And VMware has fat to trim, on Broadcom's metrics, as in its most recently reported quarter it spent $1.053 billion on sales and marketing to win $3.088 billion of revenue – more than 34 percent of revenue. If Broadcom can reduce VMware's sales and marketing spend to 7 percent, it will drop to $216 million a quarter and that EBITDA ambition will have been all but achieved without R&D cuts.
Broadcom increased margins at CA and Symantec from EBIT margins of roughly 39 percent to 70 percent, and this included cutting sales and marketing costs from 29 percent of revenue to 7 percent.
"These dynamics are unlikely to make VMware a more aggressive competitor," said financial service group Jefferies today.
VMware probably needs a higher sales spend to launch new products, especially the Tanzu portfolio. But last November's Broadcom Software strategy presentation remains a very scary document for VMware's sales and marketing team. So might the letter Broadcom Software sent to VMware staff as it mentions the virtualization giant's "world-class team, known for engineering prowess and strong customer and partner relationships."
Krause did mention the strength of VMware's sales organization in his remarks about buying the company but did so in the context of its channel relationships.
That may offer some comfort for VMware customers as Krause and Broadcom CEO Hock Tan both said Broadcom plans to work with VMware's 300,000-plus customer base by using partners.
That perhaps signals that Broadcom will take a different approach to the "Commercial" tier of the pyramid for VMware customers. Most are already served by partners so maybe it will be business as usual.
Your correspondent has often heard VMware say its innovation efforts begin with the needs of its largest customers, then trickle down to smaller users. Again, there's the potential for modest R&D spending cuts not to be felt too keenly by the bulk of VMware customers.
Or maybe those customers are already wondering just how much access to Microsoft's Hyper-V virtualization tools they're allowed under their current Windows Server licenses, and when they should start putting some of those entitlements into production in case vSphere goes south. ®