Tech
China may be the future for Mercedes-Benz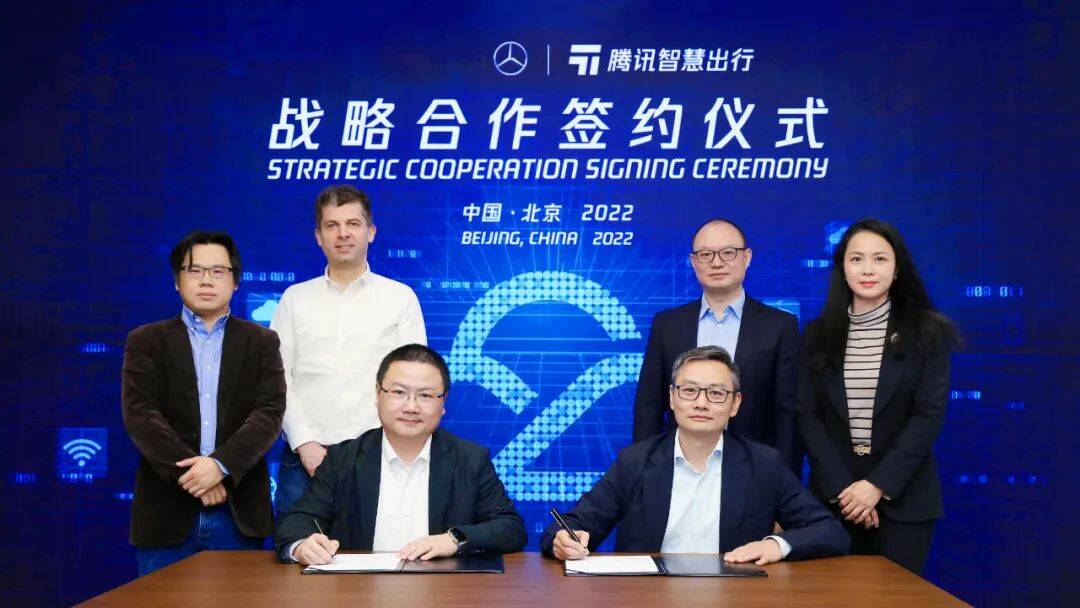 Autonomous driving research in China is getting a boost from Mercedes-Benz and Tencent, who on Monday announced a partnership that will include construction of a joint autonomous driving research lab. 
In a statement released on WeChat, Tencent announced the pair would be exploring autonomous driving toolchains, verification services and other autonomous vehicle tech. Tencent said it has a "rich experience and resource accumulation in autonomous driving," and that it will also help Mercedes-Benz through cloud computing, big data, AI and safety technology. 
According to Dr Hans Georg Engel, senior EVP at Daimler Greater China Investment Co, Mercedes-Benz has already been "intensively developing and testing current and next-generation autonomous driving systems" in China. 
In its WeChat post, Tencent quoted Engel as saying that Daimler's future success in China relies on "in-depth insight into local complex traffic conditions and market demands." That language closely echoes the phrasing used by BMW Group when it announced a partnership with Tencent in 2019. 
"The BMW Group will use [Tencent's] platform to develop automated driving technologies and products which suit the complex local traffic conditions and meet local customer demands," BMW said at the time.
It's no surprise that Tencent's partnership announcements with Western automakers involve similar language: it's been trying for a while to become the go-to company for foreign automakers looking to enter China's considerable electric vehicle market, CNBC reported in late June. 
Of particular interest to CNBC was Tencent's Intelligent Automobile Cloud (TIAC), which the company announced last month. Features included in TIAC include data storage that optimizes autonomous drive system training, social media interfaces and "all technological aspects of an electric car," CNBC reported. 
Mercedes-Benz's partnership with Tencent isn't new, either. The two have been working together since 2015, when the German firm became the first luxury carmaker to partner on Tencent's in-vehicle My Car service. 
The pair also partnered last year to improve Mercedes-Benz vehicle security after Tencent security researchers managed to exploit some vulnerabilities in the onboard MBUX infotainment system. 
Outside of its partnership with Tencent, Mercedes-Benz launched its own research and development center in China in 2021, with Daimler Auto Group Board of Management member Markus Schäfer saying at the time that China was central to the automaker's plans. 
"When it comes to digitization, artificial intelligence, autonomous driving, cutting-edge computing, our R&D team in China plays an increasingly important role for us. This goes for technology development, but also for technology sourcing, especially with regard to New Energy Vehicles (NEVs)," Schäfer said.
Mercedes-Benz and Tencent's specific plans remain unknown, but Engel did provide a clue for the curious. "Mercedes-Benz is the first car company in the world to meet the strict legal requirements for Level 3 conditional autonomous driving systems," Engel said. 
Mercedes-Benz previously partnered with Bosch to work on Level 4 and 5 of autonomous driving, which it said it wanted to accomplish within the next decade. The automaker has also committed to going completely electric by 2030, and China recorded half the world's EV sales in 2021. No wonder Mercedes-Benz is looking to the East for its future. ®