Tech
City folk vote to each get $100 every time cops, govt officials illegally spy on them with facial-rec AI, minimum $1,000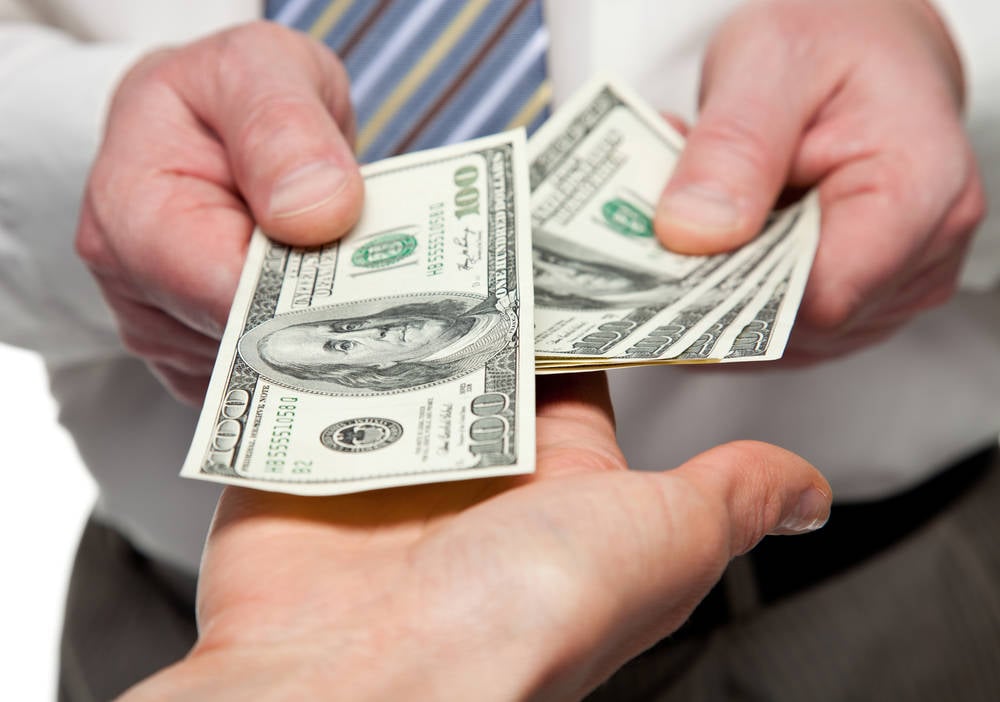 In brief Denizens of Portland, Maine, have voted to give themselves the power to extract penalties from police and local government for the unlawful use of facial-recognition software.
Those agencies has been banned from using the AI technology, directly or through third-party contractors, since August.
However, there were no penalties attached to that crackdown, which was put in place as an interim measure by the US city's council. This week, Portland's residents voted to back a ballot initiative [PDF, question B] that entitles them to $100 each for every violation of the ban, or $1,000, whichever one is greater, plus legal fees. To get the money, a resident will need to successfully sue and prove they were illegally monitored by public entities using the banned tech.
Staff can also be fired for unlawfully deploying facial-recognition against the population. Private organizations are not covered by these new rules.
Vegan milk made by machine-learning algorithms
NotMilk, a new brand of plant-based milk claimed to have been devised using AI algorithms, is being sold in select Whole Foods stores across America.
Developed by NotCo, a Chilean startup that makes vegan alternatives to popular foods like ice cream or hamburgers, the milk is said to contain cabbage and pineapple instead of other alternative milk sources, like soy, almond, and oat.
The wacky ingredients were supposedly put together by a machine-learning system nicknamed Giuseppe. It analysed foods down to the molecular level, and attempted to predict combinations of plants that, after processing, would mimic the flavors and texture of particular stuff, such as milk. Teams of humans followed these machine-made recipes, and gave the software feedback to help it refine them further. The process was repeated until the manufacturer hit upon a mix that was palatable enough to be mass produced and put on shelves, apparently.
Well, you know what they say: even a stopped clock tells the right time twice a day.
Waymo has temporarily suspended operations in SF
Alphabet's self-driving car spinoff Waymo moved its cars off the road in San Francisco and into a warehouse down in Silicon Valley for safekeeping for the US Presidential election.
All testing was suspended on Tuesday and Wednesday over fears protests against the results could flare up and get violent. "Out of an abundance of caution and with the safety of our team in mind, we are temporarily suspending driving operations in San Francisco on 11/3 and 11/4," a spokesperson told The Verge.
The move was temporary; the tech biz just wanted to avoid any potential damage caused by civil unrest on the city's streets during a contentious election. Like a lot of American cities, downtown San Francisco was boarded up again, this time not because shops and businesses were closed by the pandemic, but to minimize damage from any protests getting out of hand.
Intel splashes out on another AI upstart
It looks like Chipzilla is on a retail therapy spree at the moment. Last week, it announced it was in the process of buying machine-learning startup SigOpt, and now it has snapped up another one: Cnvrg.io.
"We can confirm that we have acquired Cnvrg," a spokesperson told TechCrunch. "Cnvrg will be an independent Intel company and will continue to serve its existing and future customers."
Cnvrg is based in Israel, and has built a software platform for developers to build AI models and track their performance in experiments, all from one handy base. It can connect to Kubernetes clusters to monitor several models all at once. The financial details of the deal were not disclosed. ®
Source link