Tech
Communication Workers Union to hold national ballot for members at BT, Openreach and EE over strike action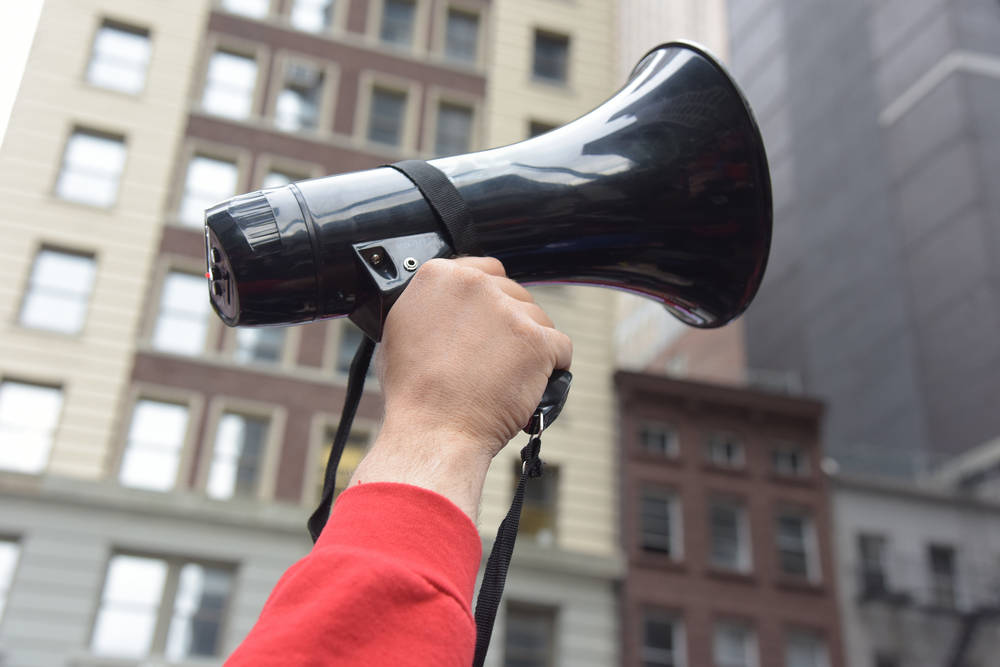 For the first time since 1987, the Communication Workers Union is to run a national ballot of unionised workers at BT Group to test their appetite for strike action over job losses, office closures and more.
Karen Rose, president of the CWU confirmed the decision last night, saying the union had "tried everything possible to resolve the points of disagreement that there are between us and BT, Openreach and EE."
She said the CWU executive, including the Telecoms & Financial Services (T&FS) executive, had "with wholehearted support of the branches in a mass forum today, taken the decision to move to an official national industrial action ballot."
The exact timetable will be outlined in the coming weeks, Rose added. "This is a historic day for us all. And I'm sure that we will see history made, again, several more times in the coming weeks and months."
The action has been a long time in the making. BT set out a multi-year transformation programme in 2018, including the intention to chop 13,000 staff and close 9 out of every ten premises that the company uses, including its St Paul's HQ in London.
Other disputes range from a two-year cap on redundancy pay outs, BT near-shoring its procurement function to Ireland, and a twist that means staff at risk of losing their job that find another role in BT would need to sign up to new Ts&Cs. The Prospect union has also paid close attention to the changes at BT that affect its members.
A small band of Openreach engineers were on strike in the last week of February and the first of March over changes to their grading structure. The change means new hires to the ranks of Repayment Project Engineers will get lower pay, fewer holidays and half the sick pay. That strike was seen as a testbed for wider industrial action across the company, as The Reg has pointed out in recent weeks.
BT reckons it needs to transform because financial results have stagnated in recent years as it focused on the UK, consumers and the network. BT's share price has tumbled 70 per cent since the end of 2015.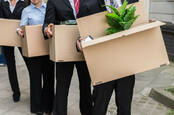 There will be blood: BT to axe 13,000 employees
CEO Philip Jansen was brought in to update the business, cutting costs and spinning up new areas – BT in January announced a Digital arm, hiring a former HSBC CIO to run it. The pace of the changes is said to have led to a boardroom bust-up with chairman Jan du Plessis, who resigned this month. According to Bloomberg, one faction of directors including Jansen want to accelerate restructuring and others want more certainty on external issues such as regulation. Both groups are said to have agreed on upgrading the network to fibre and delivering digital services.
BT said there was no such falling out among senior leaders and it would be sad to see Du Plessis leave.
On the same video broadcast last night, Andy Kerr, deputy general secretary for telecoms and financial services at CWU, pointed out this was the "first time we have really argued for a national strike since 1987."
He added: "We have had a number of spats during that time, but it's never reached the stage that we're at today," he added. Some progress had been made in conflict resolution, but "major issues" linger "around the redundancies, around the closure programmes and sites, and around, pay and pay related issues."
"We don't see any movement at this point in time from the company," Kerr claimed.
CWU held a consultative ballot with BT staff in the autumn, and out of a 75 per cent turnout of members, 97 per cent voted for industrial action. Kerr said that after this result he thought the company would "wake up."
"We are willing to make our way through this, we are willing to go forward in the transformation this company needs and will have over the next few years," he said.
If BT ignores unionised workers, it does so at its own "peril."
BT told us it employs a little more thna 100,000 workers worldwide with 83,000 on the payroll in the UK. The Reg has asked the CWU how many members it has working at the telco.
A spokesman at BT sent a statement: "We're disappointed that CWU is contemplating industrial action, though the union has not started the formal industrial action process. We remain committed to discussing the concerns they have raised.
"BT needs to go through a period of immense change and investment to modernise itself for the future. Once complete, we will have a much simpler operating model with fewer people and we'll be able to serve our customers. Such change is always difficult – that's why we have been discussing our plans with the unions and will continue to do so." ®
Source link