Tech
Contractors furious over Giant Pay outage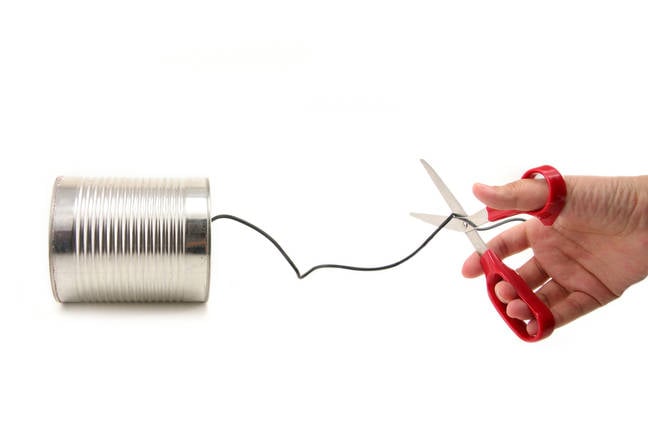 Giant Pay – an umbrella company used by contractors across the UK – has so far failed to provide any indication when its system will be up and running, leaving folk fretting about whether they'll get paid this month.
A number of employees – including tech contractors – have contacted The Register fuming at the lack of information from the company and its failure to respond to emails.
Giant Umbrella has been down "since Tuesday and are failing to pay contractors wages. No phone, no emails and they are failing to respond to webchats," said one, adding: "It's lucky UK gov didn't force most contractors to go inside IR35 and need umbrella services. How many contractors have been hit by this and what can they do to get paid?"
Another Reg reader added that the umbrella company had clearly had "some kind of major outage this week which is affecting a lot of IT contract staff."
Giant Umbrella is a subsidiary of Giant Group PLC, and claims its "long-term clients – since 1992 and ongoing – include Page Group and Barclays Bank."
A notice on its portal simply reads: "Portal Downtime. We are experiencing technical difficulties and are working to get them resolved as quickly as possible. We apologise for any inconvenience caused."
With no official word from the company, contractors have taken to Twitter.
@giant_group @giantpay1 when will your site be up, so timesheets can be submitted? Phone lines down too! 😳 pic.twitter.com/FUCcxz2t2z

— Roger Thelwell (@thelwell_roger) September 23, 2021
A post by someone on Giant Umbrella's Trustpilot page this morning said they had contacted the CFO via LinkedIn, who claimed they're "working to get everyone paid today and will be getting communications out shortly."
However, none of this is confirmed as no one from the company has replied to requests for information. But what little people know has not gone down well with contractors who rely on Giant Pay for their payroll.
One wrote on Trustpilot this morning: "What the Hell is going on?? It's all great saying we will all be paid today online. Where's the telephone or email communications to confirm?"
Another said: "Extremely concerned. Their portal has been down all week with no communication. The contact number does not work and I have not been paid! I have been forced to use [an] umbrella service because [of] IR35 and this is a direct consequence. Just not good enough."
A third reported that the organisation where they work has more than a hundred contractors, lamenting: "We haven't been paid, with no prior notification…"
With tempers boiling over, this tweet posted this morning summed up the frustration felt by many:
@giantpay1 How much longer are your systems for contractors going to be down? No portal log-in, no telephone lines working, no response to emails? And more importantly, no payroll!? Any information you can give me would be appreciated.

— James (@Cockney_Villa) September 24, 2021
Despite repeated attempts to contact the company, no one from Giant Pay was available for comment at the time of writing. ®