Tech
Cost of living? Get ready for the cost-of-working crisis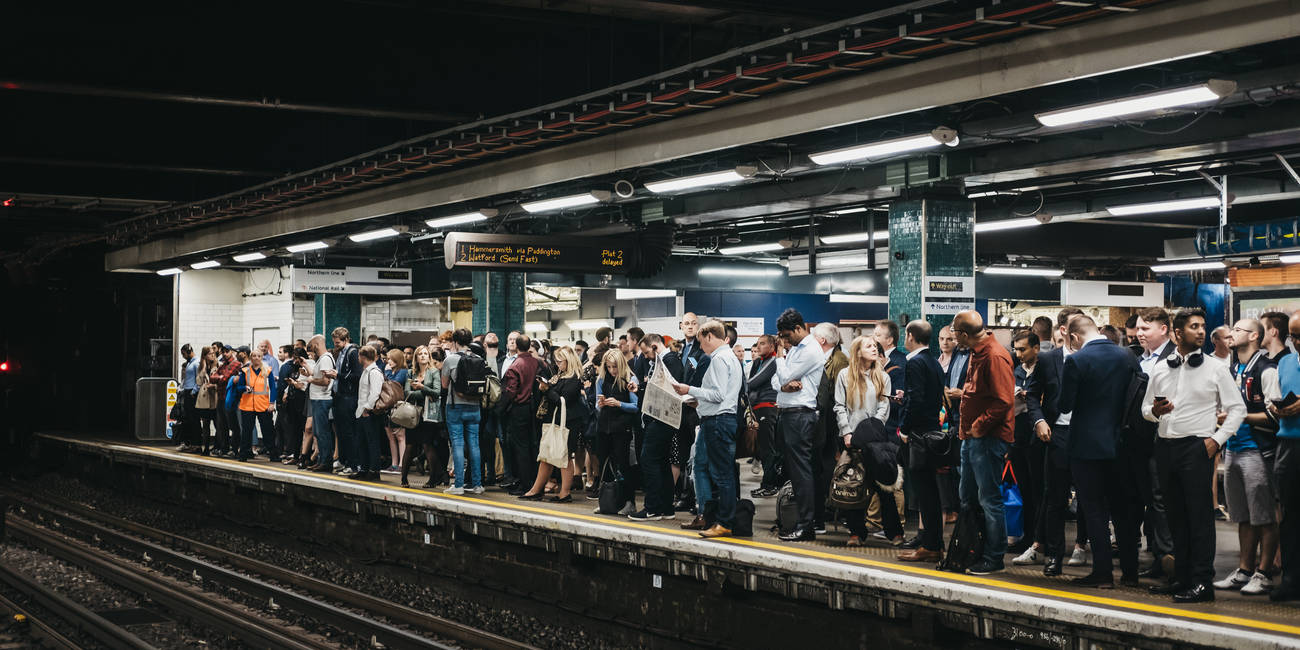 We all must have experienced the deepening cost-of-living crisis first hand by now. But according to new research, there is a cost-of-working crisis too as employers insist staff return to the office.
In its Digital Etiquette: Reinventing Work Report, digital transformation specialist Adaptavist quizzed almost 3,500 professionals from the US, UK, Australia, and Canada on their views about hybrid vs office work, productivity, collaboration and isolation, communication tools, health and wellbeing, and the future of work.
Adaptavist found that for the 1,200-plus UK employees surveyed, inflation and shocking cost-of-living increases have folded into a new "cost-of-working" crisis affecting not only where they work but how.
Although the cost of working from home is increasing with stomach-turning energy bills, 44 percent of Brit respondents said they are worried about the additional costs of working in an office if they return full time.
Of the 38 percent that said they were anxious about returning to the office, 35 percent said the anxiety was due to the commute. Everyone has felt the pang of stupidity in traveling to work to be able to afford traveling to work, and according to the Office of National Statistics, the annual increase for transport in the UK was 15.1 percent in July 2022.
As a result, 29 percent say they'd want to see commute reimbursement and free parking as the carrot that would get them back in the office full time.
"The transformation of work over the last few years has been long lasting, but will also continue to evolve," said John Turley, head of Organisational Transformation at Adaptavist.
"Just as employees have grown accustomed to questioning the level of flexibility and freedom their organization provides, they're now understandably considering the costs associated with heading back to the office, working from home or some combination of the two.
"Whether these costs are mental, emotional or financial, employees and employers will need to find a new equilibrium between business as usual and the way people want to work now – one that supports well-being as well as creating value for customers."
Meanwhile, the flexibility of working from home has allowed respondents to supplement their income with freelance gigs or additional hours as recession looms, opportunities they feel will be stripped by a mandatory office schedule. Some 28 percent plan to take on additional work and 16 percent already have, with 51 percent citing an increased income of £6,000-£12,000 annually (c $6,800 to $13,600). It's clear why some would not want to lose this.
The downside to these ventures is that they could cause burnout. Adaptavist said 31 percent of British employees are so overwhelmed with work that they don't have time to talk to colleagues, while 89 percent said in-person communication with co-workers is critical or important. This could contribute to loneliness or isolation, though more than half of professionals have not accessed their employer's mental health resources.
Psychotherapist Petra Velzeboer commented: "Often we find that mental health and well-being resources do exist within organisations, but the communication about them is poor and awareness low.
"An effective Employee Assistance Program and communication strategy is essential to ensure companies and employees have the right tools in place, but it's only half the solution. We need to proactively combat loneliness by creating a culture of connection, with mental health and well-being at the forefront. Companies need to prioritize mental health before people start to struggle, not after."
The Great Reset
For better or worse, with 43 percent of respondents in either hybrid or remote positions, this flexibility could be coming to an end as employers begin to mandate a return to the office. Whether driven by recession, the need for control or to boost productivity, nearly three quarters of British workers said returning to the office would negate all, some, and the most important of their workplace freedoms.
This has pushed more than a third to look for a new job elsewhere. However, 66 percent of those who quit as part of the pandemic-inspired "Great Resignation" said they either regret or sometimes regret the decision – so proceed with caution.
Among the tech companies herding workers back to HQ are BT, Apple, and Google, which have all mandated a "3 together, 2 wherever" (as BT put it) model – three days in an office, and two remote.
On the other hand, Red Hat has no qualms with staff working remotely for the foreseeable future, Amazon has said it has no hard return to the office planned, Dell envisioned 60 percent of staff staying away after the pandemic, and Salesforce believes "office mandates are never going to work."
At the more disturbing end, Workday CEO Aneel Bhusri famously said "maybe five days is too much family time. One or two days is a good amount," when explaining why staff had to come back in.
Time for a four-day week?
Adaptavist also asked professionals for their take on the future of employment. While 63 percent said they were working the same hours as before the pandemic, more than 62 percent wanted to see an end to the 40-hour work week, with 49 percent angling for a four-day schedule.
Almost a quarter of those surveyed said their employer already offers four days. This follows a huge UK pilot of the schedule shakeup for 3,000 workers across tens of companies between June to December.
At the half-way point of that pilot, 88 percent of companies that respondended said the four-day week is working well for their business; 46 percent said business productivity has stayed the same; and 86 percent said they are 'extrememly likely" to retain the four-day week policy.
Tool fatigue
The survey also looked at communication and productivity tools, with Brits frequently experiencing "tool fatigue." This was most acutely felt by asynchronous workers – those on a team that does not require all members to be online simultaneously – who had tool fatigue rates twice that of synchronous workers.
Just over half of employees said they lose time due to task switching, and 41 percent complained that their organization had too many tools that do the same thing.
Email remains the most used communication method for work at 31 percent, followed by in-person talking (17 percent), then collaboration tools like Slack as the primary communication method (12 percent). However, those working asynchronously in larger companies with more than 250 employees were more likely to use such tools, with Microsoft Teams (75 percent) and Zoom (53 percent) considered essential for collaboration. ®