Tech
Currys PC World website crumples into unscheduled maintenance as shoppers chase latest gaming machines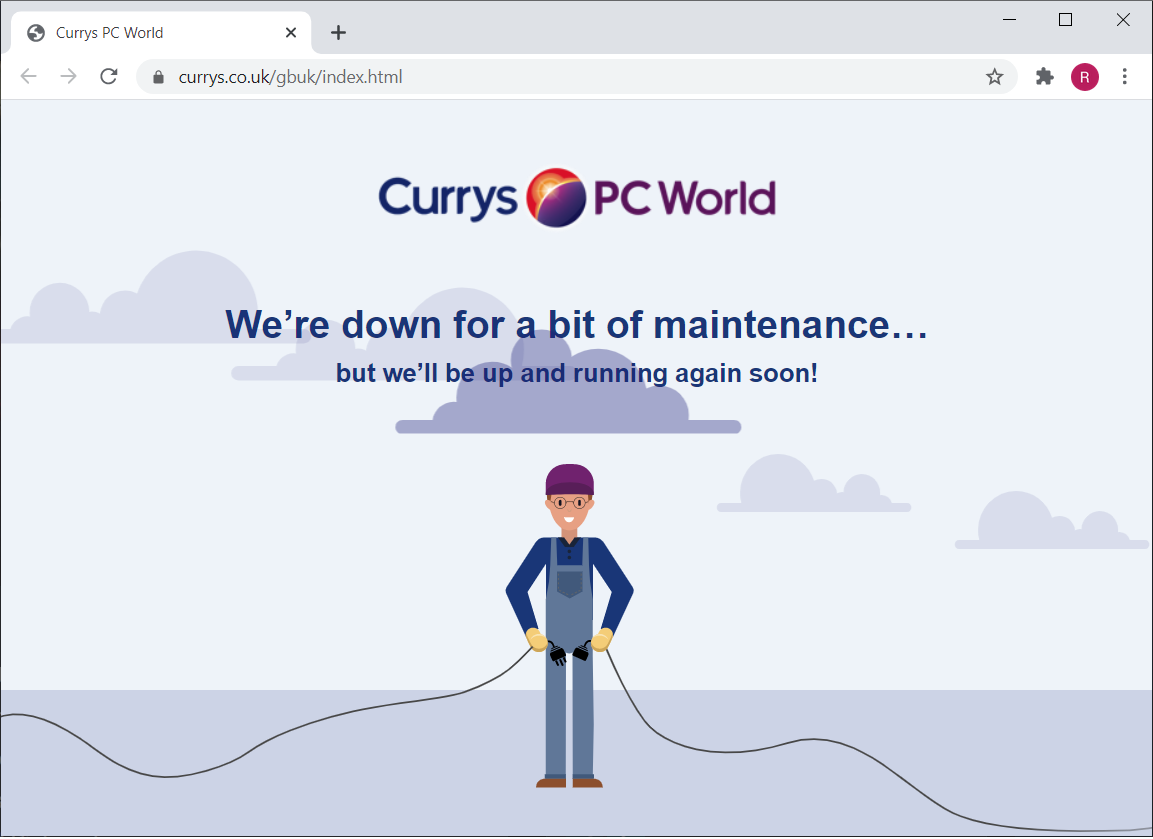 UK electronic retailer Currys PC World found its website in need of urgent maintenance this afternoon and pulled its online orifice offline.
Things began to totter earlier this afternoon as customers keen to snap up deals and shovel cutting-edge PC gear into electronic shopping baskets noted issues (including a 500 error code) before the whole thing fell to the ground.
Customers chasing the latest gaming hardware, such as Microsoft's rare-as-hen's-teeth Xbox Series X/S console, found themselves faced with lengthy response times before the towel was finally thrown in.
A comment that fresh stock of Microsoft's finest would be available this afternoon appears to have triggered a meltdown. "It is a bit overloaded," understated the company's social media presence as shoppers desperate to secure a last-minute console found themselves faced with site errors.
Those lucky enough to have made it past the payment stage before things dropped over may be in with a shout of some festive 4K fun. Otherwise it looks like it'll be tangerines and coal filling Santa's sack.
The company was unsure when things would stabilise, and told punters that "we don't know when the website will be back up just yet," before adding a word unfamiliar to many on Twitter: "Sorry."
We contacted Currys PC World asking for an explanation of what befell its site. The traffic spike would have been entirely predictable, not least because of the distressingly named Black "Fri-Yay!" deals on offer, let alone the gaming goodness. We will update should an explanation be forthcoming.
In the meantime, the site has popped back up again, but the hardware it is running on is clearly unfit for purpose. We couldn't begin to wonder where it might source such gear. ®