Tech
Cut-price Microsoft 365 seats mark Small Business Saturday – but only US firms need apply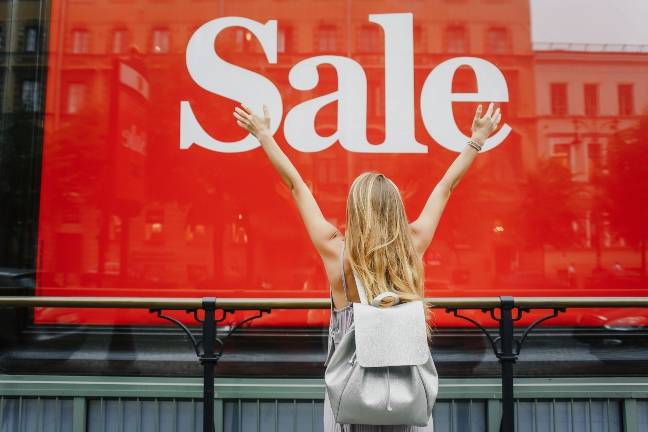 Microsoft is slicing a chunk off the cost of its subscription productivity suite, but interested businesses must be both small and US-based.
The deal is in honour of Small Business Saturday, the US version of which falls on 28 November (presumably to coincide with the period when workers are too stuffed with turkey to notice Microsoft 365 slithering onto their desktops.)
The UK also observes Small Business Saturday, due to fall here on 5 December. Sadly, Microsoft's largesse only extends to its US customers between 23 and 30 November. We've checked if the software giant plans to similarly drop the price for those overseas, but the BSOD Bobs Microsoft have yet to respond.
As for the deal itself, 25 per cent can be sliced off the cost of a Microsoft 365 Business Premium subscription (for up to 25 sets and with an annual commitment) reducing the cost from $20 to $15 per user. The sub comprises the usual office apps, including Publisher and Access, as well as Exchange and Intune. The Standard product, which has not been discounted, lacks Intune and Azure Information Protection at $12.50 per user per month.
Sadly, Microsoft's love of small business does not extend to Small Business Server, which was unceremoniously axed some years ago in favour of an "Essentials" version of its Windows Server line. The company has been keen for businesses to make the jump to its cloud for services such as email and storage and has said of the latest version, Windows Server 2019 Essentials, "There is a strong possibility that this could be the last edition of Windows Server Essentials."
Shorn of the Exchange and Sharepoint services seen in the original Small Business Server, the current Essentials product is a comparatively limited affair, with Client Access Licenses for only 25 users and a relatively small set of features (file and printer sharing, anyone?).
Back when the maybe-final version of Windows Server Essentials was launched, Microsoft stated: "We highly recommend our small customers to consider Microsoft 365."
For those keen on following the Microsoft way, where one places trust in the company's cloud rather than keeping things on-premises, the temporary price cut is likely lure enough. ®
Source link