Tech
Earth observation chief Dr Josef Aschbacher takes reins at European Space Agency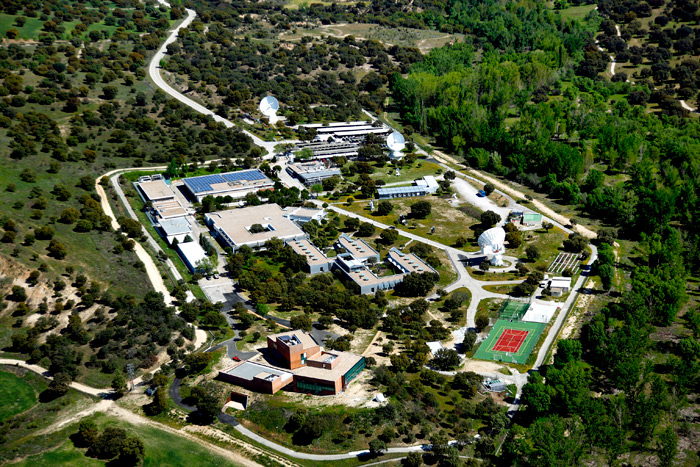 In brief Dr Josef Aschbacher will succeed Jan Wörner as director general of the European Space Agency once Wörner's term ends on 30 June 2021.
Aschbacher, currently ESA director of Earth Observation Programmes and head of ESRIN, ESA's centre for Earth Observation near Rome, had been the frontrunner for the job.
His appointment has been welcomed by European organisations. Tony Azzarelli, director and co-founder of UK-based Access Space Alliance, said his nonprofit "welcomes the new ESA director general Dr Josef Aschbacher to guide the future of the European Space Agency. We are looking forward to many exciting programmes and discoveries enabled by the space agency, in particular the participation in a Mars sample return project, a lunar exploration with NASA and the development of a Moon Village."
Aschbacher's predecessor famously announced his plans to step down earlier this year, delicately citing "some hurdles" as a factor in his decision. Wörner was elected DG in 2014, won an extension in 2018, and secured an impressive 10 per cent budget boost in 2019.
Rocket Lab rounds out an eventful year with 'The Owl's Night Begins'
Upstart rocketeer Rocket Lab launched its 17th mission last week, deploying Synspective's StriX-α satellite to a 500km circular orbit. Lift-off from the company's Launch Complex 1 on New Zealand's Māhia Peninsula went ahead at 10:09 UTC, 15 December.
Sadly, there was no crowd-pleasing parachute action this time around, although more work toward reusability is planned for 2021, kicking off with another launch early in the new year.
2020 has been interesting for CEO Peter Beck and team. July's 13th Electron mission, "Pics Or It Didn't Happen", didn't happen as the payload was lost due to an in-flight failure.
In an impressive turnaround, the company successfully launched its 14th mission at the end of August before demonstrating the recovery of an Electron first stage on its 16th mission. It also kicked off the qualification of its Photon spacecraft for NASA's Cislunar Autonomous Positioning System Technology Operations and Navigation Experiment (CAPSTONE) mission in the first half of next year.
We're not getting back with Galileo, UK govt tells The Reg, as question marks sprout above its BS*
2021 will, if all goes well, bring the first use of its US launchpad and the snagging of an Electron by helicopter.
OneWeb rejoins the constellation race
OneWeb, recent acquisition of the UK government and Bharti Global, has resumed the construction of its communication satellite constellation with a successful launch of 36 satellites from the Vostochny Cosmodrome via a Soyuz rocket.
Lift-off took place at 12:26 UTC on 18 December, bringing the size of the constellation to 110 spacecraft. Quite some way off the target 648 Low Earth Orbit satellites needed for the promised global coverage, but not too far away from the number needed to service Northern Europe and Canada during 2021.
The company is recovering after standing down while its financial wobbles (and Chapter 11 filing) were steadied by a variety of sources including that big cash injection from the UK taxpayer.
NASA elects to carry on with Orion regardless
Faced with continuing schedule slips for its Artemis programme, NASA has decided not to replace one of the Orion spacecraft's Power and Data Unit (PDU) cards after engineers noted an issue last month.
The issue cropped up when engineers powered up the capsule ahead of the pressurisation of the module's righting system. The issue itself concerns a redundant channel on the card. The primary channel is fine, according to the agency.
The Orion capsule is designed to have a considerable amount of redundancy in its operations, since it will eventually carry a crew. It has a total of eight PDUs, each of which has two cards with two redundant channels on each card that help provide communication between Orion's flight computers to its components.
Engineers were faced with a dilemma. Either the card would need to be replaced; a lengthy process that risked breaking other bits of hardware (or "collateral damage") in order to reach the problematic card. Alternatively, Orion could simply fly as is.
Having weighed things up, NASA has decided to go with the latter option since it reckons that plenty of redundancy remains. Some additional testing will be required, but the agency believes it remains on track for a November 2021 launch… at least as far as Orion is concerned. ®
Source link