Tech
Emerson merges software units with AspenTech in $11bn deal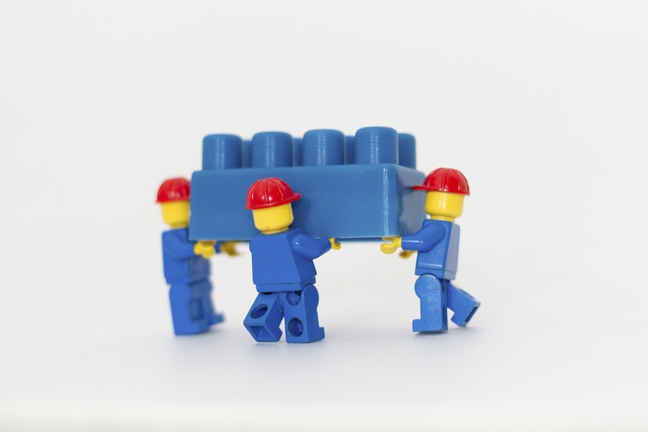 Mega conglomerate Emerson will buy a majority stake in asset optimisation software biz AspenTech and merge its software units with the firm in an $11bn deal.
Under the terms, Emerson will combine its industrial software arms – OSI Inc and Geological Simulation Software – into AspenTech.
"We saw an attractive opportunity to accelerate our software strategy to capitalize on the rapidly evolving industrial software landscape and advance Emerson's high value portfolio journey," Lal Karsanbhai, president and CEO of Emerson, said in a canned statement.
"Our customers are increasingly seeking partners to help realize stronger performance as they automate workflows in their facilities to optimize operations. New AspenTech will become an engine for both acquisition and organic growth."
The enlarged AspenTech will have over 3,700 employees and is expected to record FY22 annual revenues of $1.1bn, with a business model predicated on 86 per cent software and 14 per cent services sales. The merger has a total equity value of $11bn, and Aspen will see $6bn of that in cash.
AspenTech makes industrial software for the pharmaceutical, engineering, metals and mining industries. Among its software is code that helps oil and gas companies simulate potential impacts of drilling and other work on oil fields. It describes this on its website as "industrial AI".
As for Emerson, the conglomerate has arms for power, process, climate control, and industrial automation and process control software as well as appliances and tools. It reported annual revenues [PDF] for 2020 of $16.785bn, down from $18.372bn the year before, and pre-tax profit of $2.335bn down from $2.859bn.
Emerson sold its Network Power business to Platinum Equity and a group of co-investors in 2016 for a whopping $4bn, although it still retains a stake in the biz, which looks after power supplies to data centres, among other things, and is now known as Vertiv.
The move comes six weeks after a panel of judges vacated a trade secrets ruling saying Emerson had to pay British data centre pioneer BladeRoom $77.4m for alleged trade secret theft.
On 31 August, in a 37-page opinion [PDF], a three-judge panel overturned over BladeRoom's $77.4m trial verdict over Emerson Electric. The British firm had alleged Emerson used trade secrets stolen from it – and protected by an NDA they had both signed – to win a Facebook data centre contract.
It sued Facebook and Emerson in 2015, accusing both firms of stealing its proprietary designs for data centres and server farms – and later handing them out to the rest of the industry as part of the Open Compute Project. Facebook settled with the UK data centre business in April 2018. However, in May that year, Bladeroom won a $77.4m trial verdict against Emerson.
In the most recent action, judges found the California district court had misinterpreted the expiration date of the pair's confidentiality agreement – which they said in the filing was "unambiguously terminated" two years after it was signed. According to the opinion: "The panel held that paragraph 12's natural meaning unambiguously terminated the NDA and its confidentiality obligations two years after it was signed."
The panel vacated the district court's post-verdict orders and ordered a new trial, whose date is yet to be determined. We've asked Emerson and Bladeroom for comment.
Antonio Pietri, president and CEO of AspenTech, will lead the new AspenTech once the deal closes.
The firms expect to close the sale in the second quarter of 2022 – though Aspen shareholders still have to give the thumbs-up and other regulatory hurdles must be passed. ®
Source link