Tech
EU monopoly regulators probing Microsoft Azure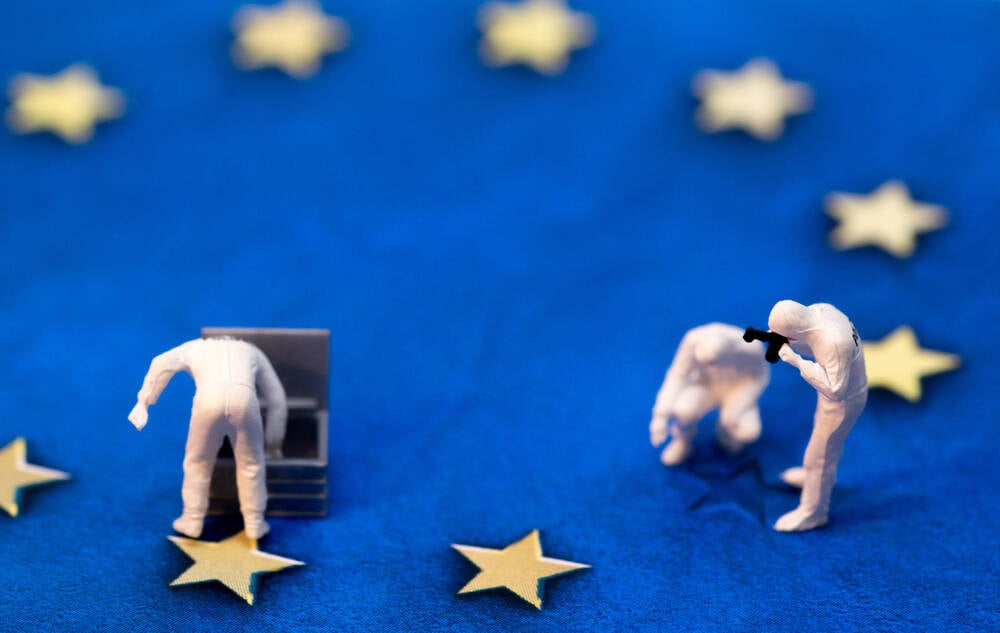 EU antitrust wagons are circling Microsoft's Azure just as a probe by the Federal Trade Commission takes shape, with software vendors' heavy-handed licensing practices in the cloud drawing fire stateside.
Microsoft is already facing complaints on multiple fronts: Slack took exception to it bundling Teams with Office 365; Nextcloud filed papers with the EU over Microsoft bundling OneDrive with Windows; and OVHcloud, DCC and Aruba S.p.a jointly complained about Redmond's restrictive software licensing in the cloud.
The latest to open up pertains to the Azure public cloud, specifically that Microsoft is using its market muscle to lock out rivals. As part of this, the EU is talking to other providers and customers about ways Microsoft could be abusing biz sensitive information gleaned from commercial agreements with other cloud competitors.
Microsoft has trading relations with hundreds of cloud service providers in the EU, and the competition regulators want to find out if Microsoft uses confidential data to win contracts. This sounds similar to the probe into Amazon, which allows third parties to sell on its Marketplace.
In calendar Q1, Microsoft Azure hoovered up 26 percent of customer spending on infrastructure cloud computing services in Europe, demonstrating its dominant position in the region. Germany is also scrutinizing Microsoft to see if it is abusing its position in the country at a cost to businesses and consumers.
"The Commission has received several complaints regarding Microsoft, including in relation to its product Azure, which we are assessing based on our standard procedures," a spokesperson for the EU told The Register.
We have asked Microsoft to comment.
Across the pond, the Federal Trade Commission (FTC) last week held a panel session to ask for views on the cloud computing landscape in the US, and what came out loud and clear is a lot of disgruntlement.
"Unsurprisingly, the topic of restrictive software licensing took center-stage at the onset of last week's FTC panel discussion," said Ryan Triplette, the executive director of the Coalition for Fair Software Licensing.
"Any conversation regarding business practices impacting the future of the cloud must include the continued threats posed to customers by restrictive licensing terms – including tying, unclear use terms, vendor lock-in, and higher costs."
Triplette didn't mention Microsoft by name – others did. Microsoft has already settled the joint complaint lodged with the EU by OVHcloud, Danish Cloud Community and Aruba S.p.a over its licensing policies. Those companies complained that it cost more for customers to run Microsoft software in their clouds among other things.
The details of the settlements are confidential, but AWS-backed group CISPE (Cloud Infrastructure Service Providers in Europe) told us Microsoft is offering a "series of unilateral, voluntary deals" to head off full-blown investigations by EU competition authorities.
CISPE lodged its own complaint against Microsoft's behavior in November.
Similarly, Microsoft is mulling solutions to the bundling complaints, including untying Teams and Office or charging different prices for Office 365 with or without Teams.
Back at the FTC panel on cloud computing in the US, Frédéric Jenny, Professor of Economics at the ESSEC Business School in Paris, said customers had told his institution that some of the integrated providers were "resorting to exclusionary strategies."
"One of the best examples of this is that in 2019, Microsoft imposed on users of its productivity software, Office 365, that they would have to repurchase their licenses if they store their data on a third-party cloud." He added: "There was no technical reason which was given for this practice, but it certainly had the effect of deterring the users of Office 365."
Steven Weber, professor at UC Berkeley's School of Information, said he thought licensing terms "tell us a lot about the ways in which people are trying to parse the difference between technical constraints and business model constraints."
"A very close comparison and an examination of licensing terms in different services across different cloud providers is almost a necessity of this investigation," he told the FTC panel. ®