Tech
European Commission to take a closer look at how Amazon uses business data of third-party sellers using its platform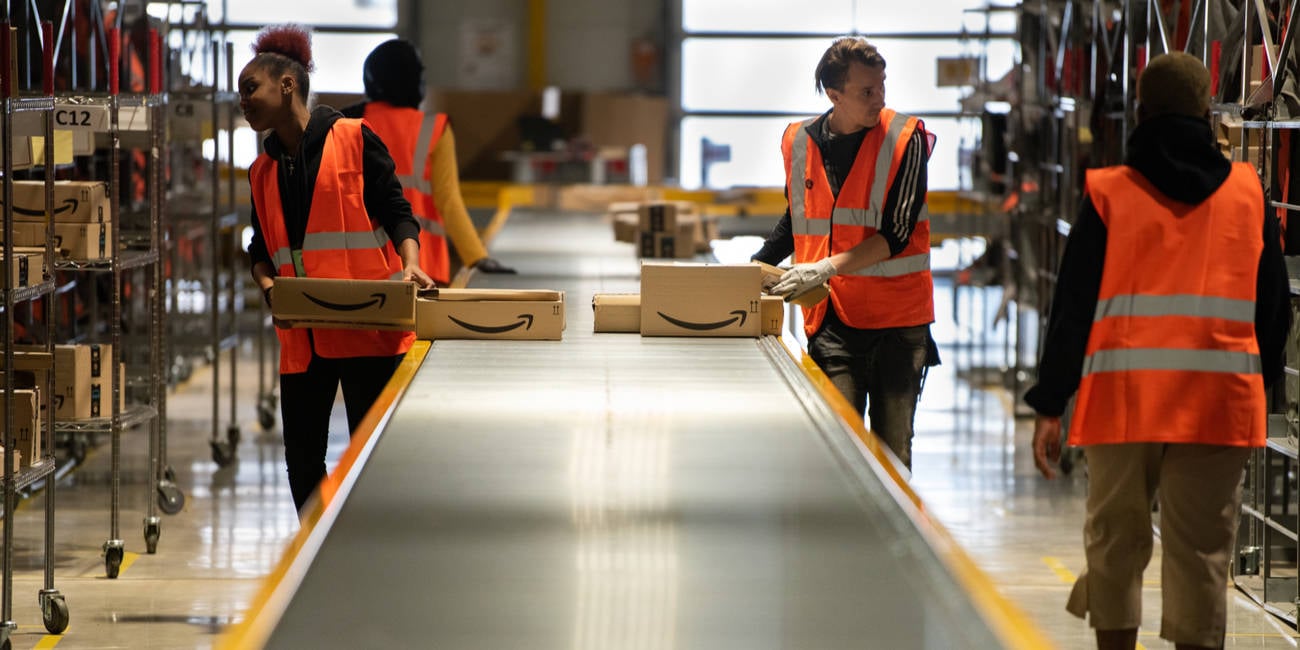 After a year of gentle probing, the European Commission has fired off a Statement of Objections to Amazon about the way it accesses sales data generated by third parties on its online marketplace.
The Commission began sniffing around Amazon last year and today told the retailer that, in its "preliminary view", Amazon had indeed breached EU antitrust rules.
In particular "the Commission takes issue with Amazon systematically relying on non-public business data of independent sellers who sell on its marketplace, to the benefit of Amazon's own retail business, which directly competes with those third-party sellers."
At the root of the concern is data slurped by Amazon, which contains handy information such as quantity of products ordered and shipped by third party sellers on its ecommerce platform, as well as revenues and other juicy nuggets such as visits to sellers' offers and overall performance.
The Commission reckons that this non-public data flows into Amazon's automated systems, which then calibrate Amazon's own offers accordingly. That calibration is, unsurprisingly, "to the detriment of the other marketplace sellers."
Using that non-public data, as far as the Commission is concerned, allows Amazon to side-step the usual risks of competition and also leverage its relative dominance. And so here we are.
We reached the preliminary conclusion that @amazon illegally has abused its dominant position as a marketplace service provider in DE & FR. @amazon may have used sensitive data big scale to compete against smaller retailers. Now for @amazon to respond. @EU_Competition

— Margrethe Vestager (@vestager) November 10, 2020
That data isn't the only thing that has attracted the ire of the EC's Margrethe Vestager. The Commission has opened up a second antitrust investigation into the criteria used by Amazon when selecting which seller gets to lurk behind the "Buy Box" on its website. The concern is that the criteria might favour Amazon's own offers or those of sellers that use the company's logistic and fulfilment services.
The "Buy Box" is critical for sellers as, according to the Commission, it shows the offer of one single seller for a given product and "generates the vast majority of all sales."
The findings and views of the Commission are preliminary at this stage. An in-depth investigation will now be carried out following the Statement of Objections and cover the European Economic Area (with the exception of Italy, which has already kicked off its own investigation.)
The Commission also noted that there was no deadline for its investigation, and factors such as the complexity of the case would weigh on the duration.
Amazon told The Register: "We disagree with the preliminary assertions of the European Commission and will continue to make every effort to ensure it has an accurate understanding of the facts."
"Amazon," it went on, "represents less than 1 per cent of the global retail market, and there are larger retailers in every country in which we operate. No company cares more about small businesses or has done more to support them over the past two decades than Amazon. There are more than 150,000 European businesses selling through our stores that generate tens of billions of euros in revenues annually and have created hundreds of thousands of jobs." ®