Tech
Ever had a bogus call from someone claiming to be the IRS? A tax scam ringleader just got sent down for 20 years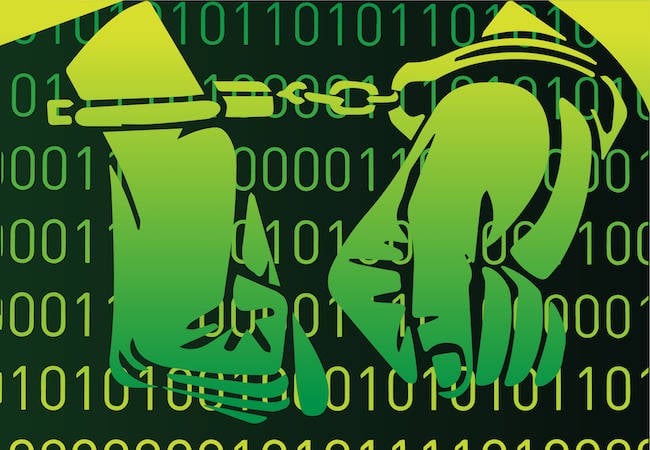 The man who headed an international criminal call center racket that conned Americans into handing over tens of millions of dollars in the belief they were being chased for money by the US government has been jailed for 20 years.
Indian citizen Hitesh Madhubhai Patel, who also went by the name Hitesh Hinglaj, was sentenced this week in Texas for defrauding thousands of US citizens between 2013 and 2016. As well as being found guilty of wire fraud, device fraud, money laundering, conspiracy and impersonation of a federal officer, Patel has been ordered to pay $8.97m back to his victims.
The scummy scammer was arrested in India in 2016 though was released after he paid a bribe, US prosecutors say. And so they watched and waited for two years until he left the country on a trip to Singapore. Once there, the cops nabbed him and held him until he was extradited to the United States in April 2019. He pleaded guilty in January this year.
So far, 24 of some 60 individuals charged in relation to the scam – essentially, those who were based in the US – have been found guilty and sentenced. The remainder live in India and so out the reach of the American authorities for now.
But as the "the top person in India and the boss for whom most of the other defendants worked," prosecutors were determined to get Patel. As such, his arrest, extradition and today's 20-year jail sentence represents the biggest win in a massive multi-year international investigation.
Patel and his co-conspirators ran a complex scheme in which employees from call centers in Ahmedabad, India, impersonated officials from the IRS and US Citizenship and Immigration Services (USCIS). Their victims were threatened with arrest, imprisonment, fines or deportation if they did not pay money allegedly owed to the government.
Whatsapp?
The scammers then walked the victims through how to pay the "owed" funds – and the money was then immediately run through a series of "runners" based in the US who laundered it. Prosecutors gained access to Patel's email and WhatsApp messages in which he regularly exchanged incriminating details about credit card numbers, telephone scripts used for the scam, bank account information and so on.
He also received monthly income and expense reports to his personal email from the call centers, and used his Indian cell phone number to access payment cards generated through automated telephone systems.
Call-center scammer loses $9m appeal in stunning moment of poetic justice
"For years, this individual preyed on the fears of his victims to perpetuate a global scheme to manipulate US institutions and taxpayers," said the USCIS special agent in charge of the case, Mark B. Dawson. "Working with our law enforcement partners around the globe we have successfully executed the first ever large-scale, multi-jurisdictional investigation and prosecution targeting the India call center scam industry to hold him accountable for his illegal acts and deter similar scams in the future."
For many years, con artists have relied on the fact that the authorities in different countries rarely coordinate well together to escape punishment. But having recognized the depth of the problem, those authorities started actively working together and this investigation is likely to a serve as a poster boy for those efforts going forward.
"The long arm of federal law enforcement was key to bringing this con artist to justice," said US attorney Ryan Patrick. "Transnational call center scams are complex cases to investigate and prosecute but our agencies are up to the task. Many of these fraudsters prey on the most vulnerable from the perceived safety of foreign lands so there is no sorry in seeing him head to prison. His access to a phone is now greatly diminished. Across the globe, US law enforcement is chasing and dismantling these schemes."
Another Patel – this time Viraj Patel – was found guilty of an almost identical crime this time last year. In that case, Viraj received 14 years in jail after he pled guilty but then later tried to withdraw his guilty plea after he realized he had agreed to pay his victims pay $9m and not the $250,000 he thought he had agreed to. An appeals court rejected his effort and no one shed a single tear. ®
Source link