Tech
Ex-American football player attempts to breathe life into failed lawsuit claiming Gears of War used his likeness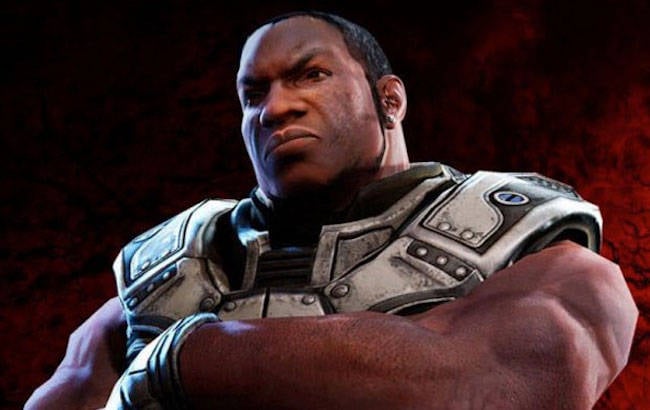 Former NFL player and pro-wrestler Lenwood Hamilton has asked the Supreme Court to revive his suit accusing Microsoft and Epic Games of using his likeness in the Gears of War game franchise.
Things weren't going well for Hamilton when we last checked in on his legal tussle in 2019, and the most recent petition [PDF], filed this week, ups the ante somewhat.
Hamilton had a brief stint as an NFL player in the late 1980s before going on to create the "Hard Rock Hamilton" wrestling persona in the 1990s. A memorandum filed in 2019 [PDF] noted a discussion he had with another wrestler, Lester Speight (aka "Rasta the Voodoo Man"), in 1998 regarding plans for a violent video game.
Hamilton, keen on more family-friendly fare, was not interested. Speight went on to voice the Augustus "Cole Train" Cole character in the Gears of War franchise.
It is that character that got Hamilton's knickers in a twist. The inevitable lawsuit against Microsoft, Speight, and Epic Games that followed was regarding the alleged use (without permission) of Hamilton's likeness for "Cole Train".
The First Amendment was a factor in previous rulings, including a recent summary judgement win for Microsoft – in September 2020 – against Hamilton.
With a possible eye on the advent of deep fakes as well as the ex-wrestler's distaste for the violence dispensed by the Cole character in the game, Hamilton's lawyers presented a pair of questions to the court in this week's petition:
and
The 2019 memorandum – which was attached as an appendix to the fresh petition, which was filed on 12 February – remarked on only "broad similarities" in appearance between Hamilton and Cole, and the differences were enough to satisfy the Transformative Use standard.
That "Transformative Use" standard has got Hamilton riled, and his lawyers quoted Third Circuit concerns that the test "could lead a court to wrongly find that there is a First Amendment right to place the image of the Dalai Lama or the Pope in a violent shoot-em-up game against their wishes."
As well as detailing a list of similarities between the Cole character and Hamilton (and noting that the differences cited in the previous ruling were professional: "Hamilton does not fight aliens and never served in the military"), the petition raised some intriguing questions around how citizens can protect their likenesses in a world where it is increasingly straightforward to pop a person's face onto an avatar for purposes ranging from innocent to unsavoury.
"People," the petition went on, "do not have a First Amendment free speech right to others' likenesses any more than they have a free speech right to their songs, their paintings, or any other publicly available expression of themselves."
As for the Gears of War game franchise itself, the shooter debuted in 2006 and the fifth instalment arrived in 2019. The writer of The Register's gaming column remarked that it "was a hot property for Microsoft back in the day, but now it's on its fifth outing, plus an XCOM-like 'Tactics' spinoff, I'm not sure anyone gives a shit anymore."
Lenwood Hamilton, it seems, clearly does.
We have asked Microsoft if it has a comment. ®
Source link