Tech
Ex-Microsoft UX director blasts Windows 11 Start menu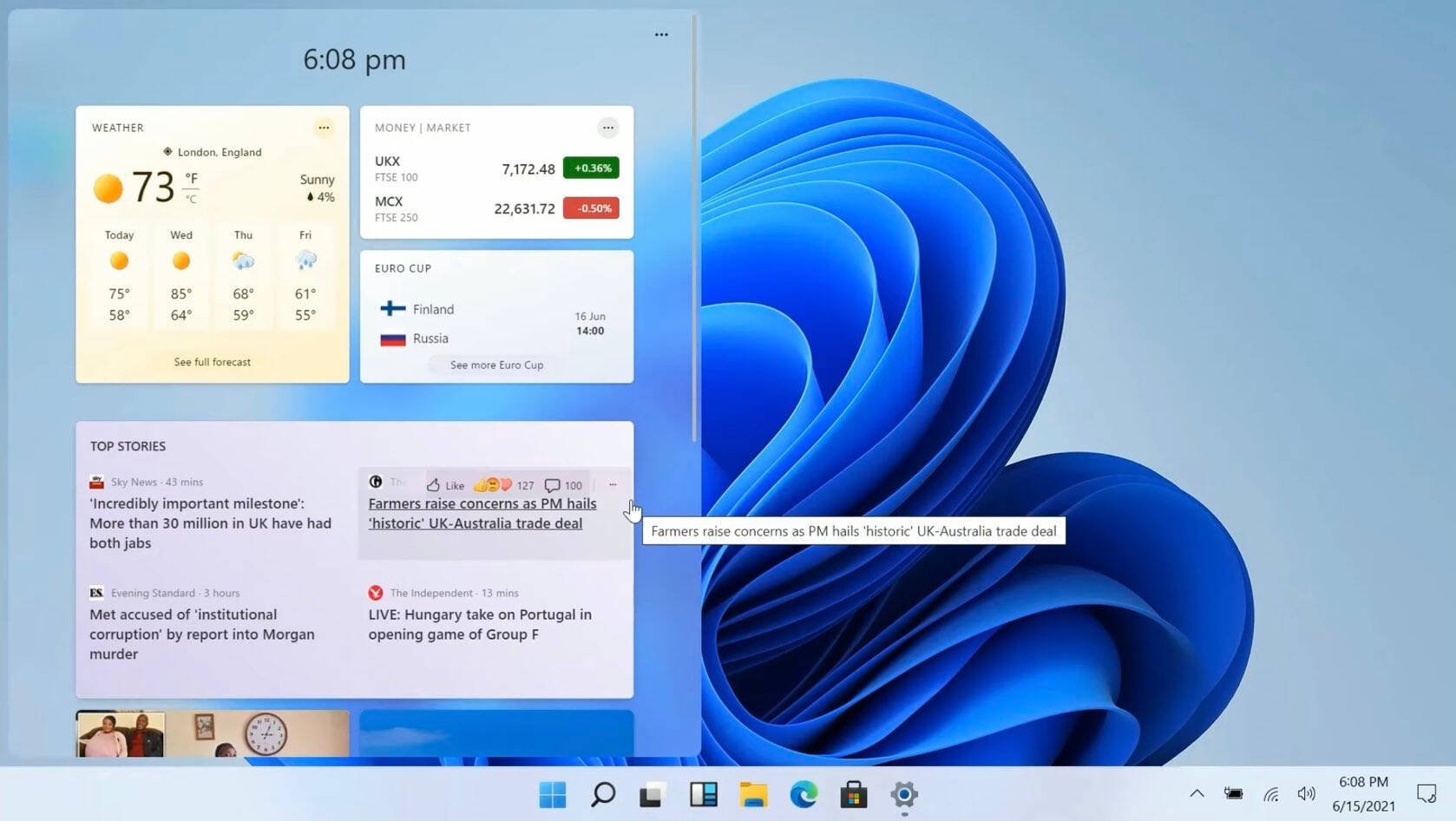 The one-time director of user experience at Microsoft has added his voice to the ongoing chorus of Windows 11 users who are criticizing the design and usability of the latest operating system's Start menu.
In a series of tweets this week, Jensen Harris, who was UX director at Microsoft for almost six years, took swings at his former employer for everything from the design of the menu to the placement in the center of the screen to banner ads, all the while calling the previous Start button "genius."
"The Start menu is Microsoft's flagship user experience," Harris wrote on Twitter. "It should represent the very best UI design the company is capable of… Design matters. Details matter. Especially in UI as iconic as the Windows Start menu."
He recalled the design team that created "a special ligature in the Segoe UI font (used in Windows) to make 'S' and 't' align beautifully for the word 'Start'. That's how important Start was to Microsoft."
Given how important it is for navigating around the OS, the Start menu often becomes the target of scorn from some users when a new version of the operating system is released. Users began criticizing the design and features – or lack thereof, including personalization capabilities – in the new Start button even before it was released and that only ramped up after the launch of Windows 11 in October 2021.
There were also companies promoting tools they said could bring the Windows 10 menu to Windows 11, but Microsoft reportedly put a stop to that.
The company earlier this year released a video on YouTube with designers explaining that a lot of research and user feedback around features and usability went into the creation of the new Start button and that it is something users will begin to like soon enough.
However, if the comments to the video are any indication, users aren't convinced.
"Why do we have to go through start menu problems with every Windows release?" one user wrote. "Is this groundhog day[?]… Get your head on straight, abide by the golden handcuffs, and provide the user option for previous UI layouts."
In his tweets, Harris – now the co-founder and CTO of software platform vendor Textio – wrote: "Microsoft has many brilliant designers who care deeply about the work they do – I worked with many who are still there! It just comes down to a question of what you prioritize. User experience needs to be architected with as much intensity as you architect your tech investments."
He wrote that he searched for "Chrome" in Windows and was "shocked" by what he experienced. What he saw was confusing, with a left side that seemed to be created by a designer and a right side that he said looks like Internet Explorer toolbars of 2008.
There also was a "Web 1.0 Geocities-era" banner ad for a Bing Wallpaper app that included misaligned text and a Vista-era background. However, the larger question was why there were any banner ads in the Start menu to begin with and whether the money brought in the by the ad would offset the cheapened user experience, Harris wrote.
Additionally, there was a company promotion that read, "Switch to the browser recommended by Microsoft," as well as a toolbar at the bottom that was partially covered by a pinkish bar that read "Open results in browser."
"By the way, before you ask – I think moving the Start button to the middle of the taskbar wasn't a good move," he wrote. "Corner location not only had decades of muscle memory but also took perfect advantage of Fitts' Law [a predictive model of human movement primarily applied to computer use] to make it ideally easy to target. Worse for mouse, worse for touch."
Not all is lost. According to Harris, within hours of his tweet-fest on 30 August, Microsoft designers began making some changes, including removing the Bing Wallpaper ad and fixing some problems with the corners of boxes displayed.
In addition, Microsoft made some tweaks to the OS, including the Start menu, as it prepared the second version of Windows 11 for release this year.
Microsoft officials over the past several months have bragged about the uptake for Windows 11 in the market. According to AdDuplex, in June the usage share of the OS was 23.1 percent, up from just over 20 percent in April. But Windows 11 still has a way to go before it becomes more ubiquitous among Windows users. ®